Your external obliques are located on the side of your abdominals along your waistline. Due to their location, it is possible that you can expand your waistline by exercising your obliques. It is, however, very challenging to exhaust your abdominal muscles, making it unlikely that they will become become thicker and make your waist wider.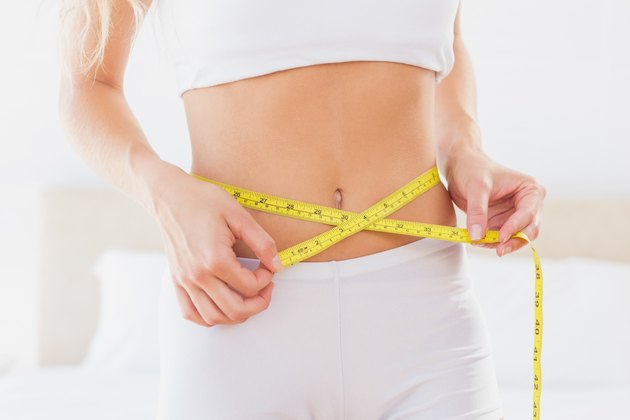 The Challenge
The chance that your obliques will become too large is minimal. First, the obliques are very thin compared to other muscles, such as deltoids, gluteals, hamstrings, biceps and quadriceps. It is impossible to make the obliques as thick as these other muscles. Second, it is very difficult to completely fatigue the oblique muscles because most exercises are only effective within a small range of motion -- 30 to 45 degrees. Third, to completely fatigue your obliques, you must overload them with external resistance.
Benefits
Due to fatty deposits and the small size of the obliques, for most people oblique exercises will not make the waist wider. If you are among the masses, incorporating oblique exercises such as crunches and side planks into your daily routine will only enhance your waistline by helping to tone and frame your abdominals. Strengthening your obliques also builds core stabilization, which is important for good posture, to protect your spine and to prevent back injuries.
Wider Waistline
If you are a body builder or power lifter, it is more likely that doing oblique exercises will noticeably increase the mass of your obliques and the circumference of your waistline. Any workout program that completely exhausts a targeted muscle every week will increase the mass of that muscle.
Best Results
The benefits of exercising your obliques definitely outweigh the risk that your waistline will become wider. To prevent a wider waist, you should adopt a well-rounded workout and eat a balanced diet. The Centers for Disease Control and Prevention recommend getting 150 minutes of moderate aerobic exercise or 75 minutes of intense aerobic exercise every week. Exercising and eating well can help you burn calories and shed extra fat all over your body, including your waistline.