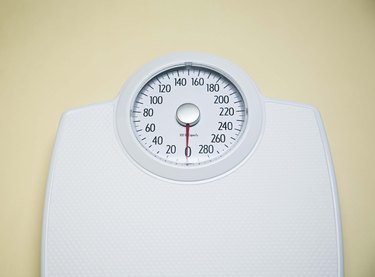 Greer Childers is notoriously famous for creating the BodyFlex weight-loss program. For over 20 years, she has been sharing her secret for weight-loss success. BodyFlex is unique in that it utilizes a specialized accelerated aerobic breathing technique, resistance training, and a reduced calorie meal plan that burns fat while building lean muscle. Some individuals highly praise Greer Childers exercises to aid in their weight-loss success. However, the Federal Trade Commission sued the BodyFlex system in 2003 for deceptive advertising.
BodyFlex
After years of failed weight loss, Greer Childers invited the BodyFlex system. It is performed while sitting down and is recommended for individuals 10-70 years of age. It has been researched by medical universities and has been documented as medically sound. Greer, who is 61, performs the exercise daily and contributes it to maintaining her size 4/6 frame for over 20 years. Please note it is recommended to consult with your physician before starting any type of exercise program.
The Meal Plan
BodyFlex is an 18 minute workout incorporating several minutes of deep breathing followed by stretching and resistance training. To help keep your body fueled during the workouts, Greer has created a 1,600 calorie meal plan including a week's worth of healthy meal ideas and a shopping guide. The diet plan helps you avoid hunger by eating three meals and two snacks, including a real, sit down breakfast. Greer stresses consuming eight to 10 glasses of water daily including before and during each meal.
The GymBar and Tools
BodyFlex provides several additional tools to assist in your weight-loss goal. The GymBar, a resistance band bar, isolates muscle groups in the arms, abs, hips, and thighs helping to firm and tone your trouble zones. The GymBar is designed to be used while sitting down and only takes minutes a day. BodyFlex also includes a measuring tape to monitor weight loss and track fitness goals. Three exercise videos are including: getting started, the workout, and target toning zones. The BodyFlex systems comes in a convenient nylon carrying bag for easy transport.
Federal Trade Commission
In 2003, the Federal Trade Commission sued the marketers of the BodyFlex system for false advertisement. The FTC complaint alleges that BodyFlex causes users to lose from four to 14 inches across six body areas in the first seven days without reducing calories. To settle the case, BodyFlex agreed to pay $2.6 million and has since issued updates including committing to a sensible eating plan. According to the BodyFlex website, the inches lost and calories ate have been adjusted since the 2003 incident.