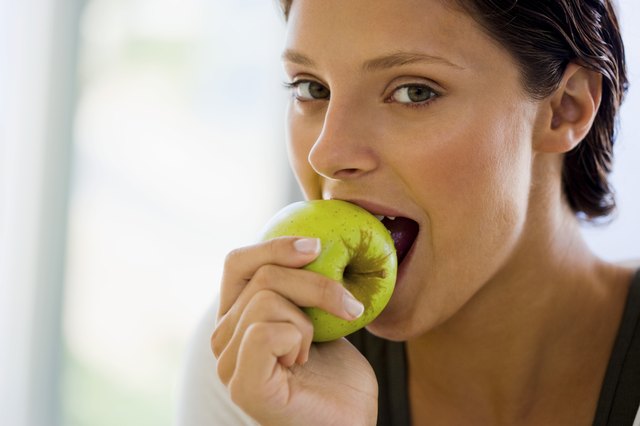 Creating a caloric deficit takes place when you burn more calories than you take in. This is the secret to losing weight. If you can't stop eating, but want to lose weight, you can still achieve your goal. By making the right adjustments with your dietary habits, you can conquer your problem and whittle down your body. The key is to use your weakness to your advantage.
High Fiber Foods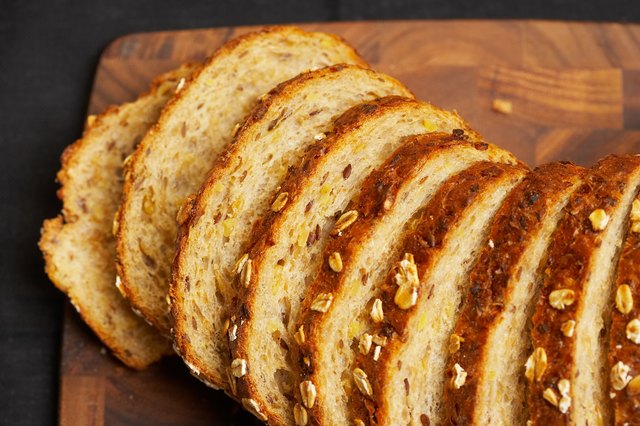 Fiber does not get broken down in the stomach when it is consumed. Foods that are high in fiber also have a low energy density. This means they take up a lot of space, but are low in calories. Because high fiber foods take longer to digest, they cause you to feel full longer on fewer overall calories. Including these foods in your diet will help promote weight loss. Base your diet around whole grains, fruits and vegetables, which all have a low energy density.
Healthy Snacks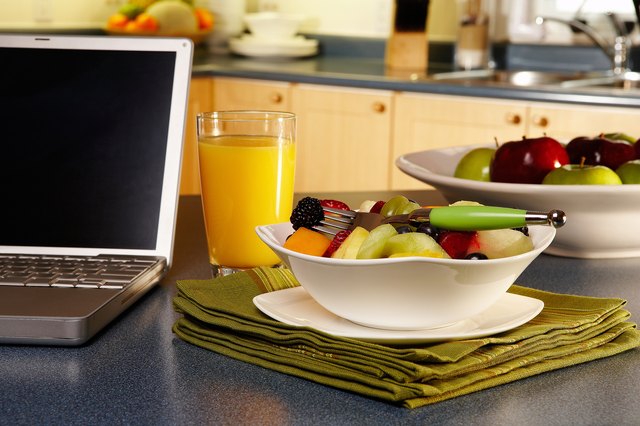 In an attempt to lose weight, people often cut way back on calories and wait long periods between meals. This strategy can lead to extreme hunger between meals and the risk of overeating. Here is where your willingness to eat becomes advantageous. By eating a small snack between your meals, you will keep your appetite under control. The key is to eat healthy snacks that are high in fiber and just big enough to take the edge off your hunger. This takes practice and discipline. A bowl of fruit salad is an example of a high fiber health snack.
Water Intake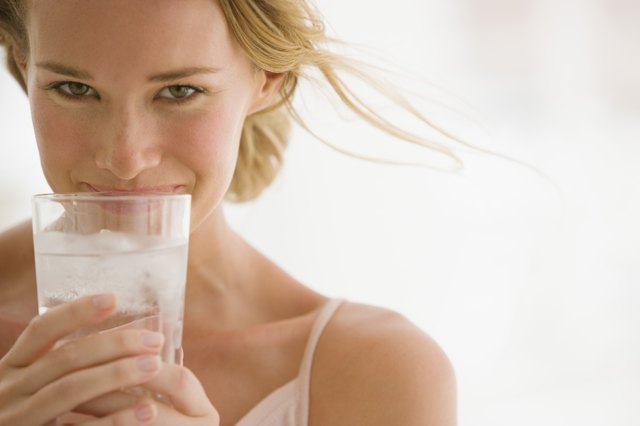 Water doesn't just hydrate the body; it also flushes the system of toxins. When it comes to losing weight, water is a good substitute for high calorie beverages like soda and sweetened tea. The better news is, water can control your overeating problem. When you drink a tall glass of water with your meals, you fill up your stomach and are less apt to overindulge. Drink a glass of water any time of day that you start feeling hungry. To add flavor, throw in a slice or two of lemon or cucumber.
Aerobic Exercise
Aerobic exercise is performed in a repetitive motion for a long time-frame. Your body responds to this by burning calories. According to the American Council on Exercise, aerobic exercise allows you to lose weight without drastically reducing your caloric intake. Choose a form that you like and will do on a regular basis like running, biking, elliptical training, stair climbing or step aerobics. To enjoy the greatest weight-loss benefits, aim for at least 60 minutes of aerobic activity and work out five or more days a week. If you are pressed for time, exercise in accumulated, smaller bouts during the day.