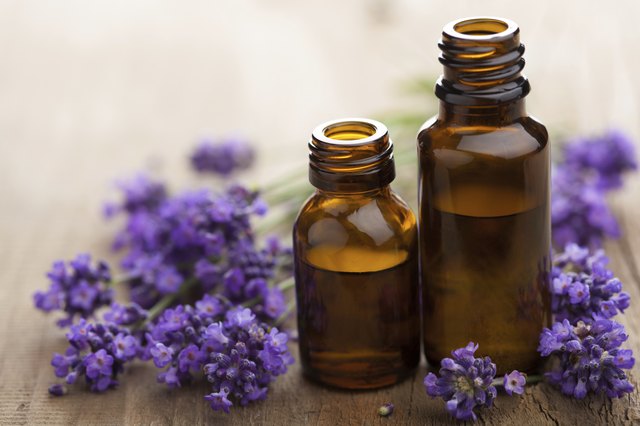 People use lavender oil to help them relax or fall asleep. It may also help to treat alopecia areata, depression, dementia, headaches, acne, joint pain and pain after surgery. However, there are some possible bad side effects associated with lavender oil, especially when this essential oil is used by young boys.
Possible Side Effects
One of the more serious possible side effects of lavender oil is the possibility that it causes breast growth in boys. However, this side effect usually resolves a few months after the boys stop using lavender oil. Lavender oil can also sometimes irritate the skin, or cause an allergic reaction, nausea, headache, chills or vomiting.
Possible Interactions
Lavender oil may be poisonous if taken by mouth. It may also interact with certain medications. These include central nervous system depressants, barbituates and cloral hydrate. Taking lavender oil in combination with these types of sedative medications may make you excessively sleepy since lavender also causes relaxation, making the effects of these medications stronger.
Proper Use
Lavender oil should not be taken orally. Only use it topically or mixed with hot water and inhaled. When using topically, mix between one and four drops into each tablespoon of base oil, and when inhaling, mix one or two drops into a cup of boiling water.
Warning
Consuming lavender oil can be toxic. Signs of lavender oil toxicity include abdominal pain, vomiting, diarrhea, blurred vision, burning pain in the throat, difficulty breathing and skin rash. Call poison control immediately if this chemical is swallowed to determine the proper treatment.