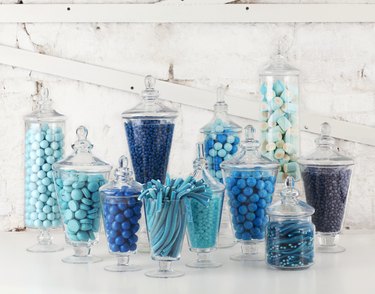 The U. S. Food and Drug Administration regulates food additives. It has approved nine synthetic dyes for use in food under the Food, Drug and Cosmetic Act. Michael F. Jacobson, executive director of the Center for Science in the Public Interest, said in an interview with CBS News that the dyes add nothing to the nutritive value of food and may not be safe. They are linked to cancer in animals and behavior problems in children, which is a serious concern as the dyes are widely used in foods such as cereals and candies that are marketed to children.
Background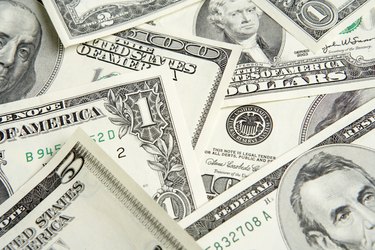 Food manufacturers use synthetic dyes mainly for marketing reasons. The dyes protect against color loss, even out natural variations in food color and make "fun foods" colorful and more visually appealing. Food dyes also help products match our expectations -- for instance, manufacturers dye strawberry ice cream pink and mint ice cream green.
Sometimes you will see the word "lake" used with dyes on food or drug labels. Dyes are liquid colorants soluble in water, ethanol or propylene glycol. Lakes are dry, non-soluble dyes used to coat products such as candies or pills.
Blue No. 2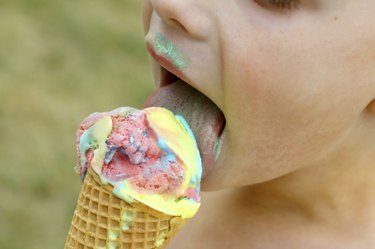 FD&C Blue No. 2 is also called indigo blue or indigotine. It is a synthetic version of indigo, a dye naturally produced from plants. Indigotine, on the other hand, is a petroleum product, with the chemical formula C16H10N2O2. It is used in baked goods, cereals, ice cream, snacks, candies and cherries.
Hyperactivity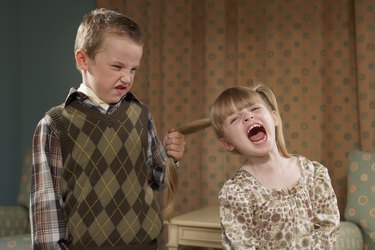 In September 2007, a study reported by D. McCann and colleagues in the journal "The Lancet" linked artificial colorings, including Blue No. 2, to hyperactivity. Nearly 300 children in the study were given a beverage with artificial colors and a preservative. Drinking the beverage resulted in increased hyperactivity in the children, which the researchers attributed to the artificial coloring or the preservative or both. As a result, one candy company, Nestlé-Rowntree, stopped selling one of its candies with a blue shell until it replaced the artificial color with a new blue color made from spirulina, a blue-green algae.
Cancer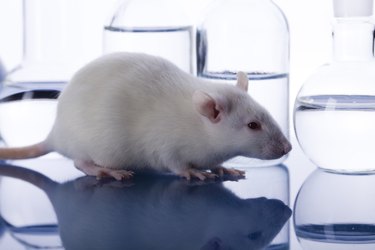 In a group of studies reviewed by the Center for Science in the Public Interest, Blue No. 2 did not affect reproduction or cause birth defects in rabbits or rats. However, male rats in one group that received a high dosage of Blue No. 2 had statistically significant increases in brain cancers and other abnormal cell development. No human studies have been reported, and experts disagree about the safety of Blue No. 2, according to the CSPI. However, the U.S. Food and Drug Administration says that FD&C blue no. 2 is safe for use in food and supplements, according to the Code of Federal Regulations. The CSPI asserts that Blue No. 2 is not safe for human consumption. Since it adds nothing to the nutritive value of food and evidence for its safety is questionable, CSPI recommends it not be used in foods.