You've made the decision to get rid of that gut once and for all, both to look better and improve your health. Diet products say they'll help melt the fat away quickly, but those promises are usually too good to be true.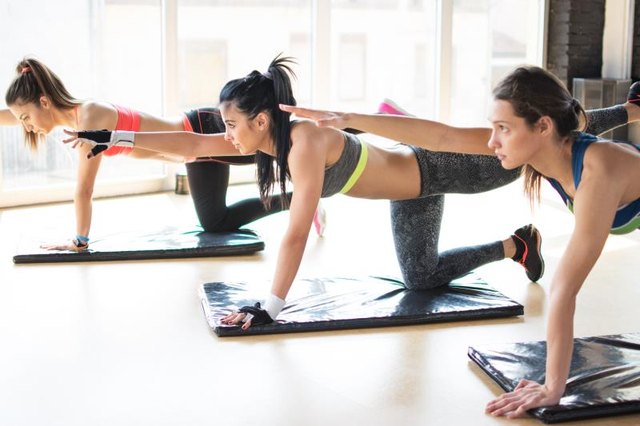 Losing belly fat requires good old-fashioned sweat session and strict attention to diet. The exercises that help you lose belly fat have you working at a high intensity during both cardio and strength training.
The Concern About Belly Fat
While too much fat anywhere on your body is a health risk, belly fat is particularly insidious. Deep visceral fat acts like an organ, secreting compounds into your body that put you at risk for chronic disease. The squeezy, soft fat — called subcutaneous, as it sits just under your skin — is not as dangerous, but can be hard to lose with diet.
No specific exercise is guaranteed to directly address either type of belly fat, but Wake Forest University researchers found in research published in 2006 that even moderate-intensity exercise may help shrink abdominal fat cells -- particularly the stubborn subcutaneous cells. Patience is required, however, as it can take several months to lose fat through exercise.
Build Up a Sweat
High-intensity cardiovascular activity is one of the most effective ways to rid your body of belly fat. It helps you burn more calories, so your body reaches into your fat stores for energy (as long as you don't overeat).
Half did five low-intensity training sessions per week, and half did two low-intensity sessions and three high-intensity sessions per week for 16 weeks. All sessions burned 400 calories, but only the women who worked at a high-intensity lost significant belly fat.
You don't have to do all of this intensity in one long, continuous session to see results. High-intensity intervals, which alternate short bouts of all-out effort with short bouts of recovery, are also effective in tackling belly fat.
A HIIT, or high-intensity interval training, workout gets you in and out of the gym quicker than a steady-state routine and still has positive effects on your aerobic capacity.
Perform a HIIT session on any cardio machine by alternating a few minutes of very-hard intensity with a few minutes of less intense work. Alternatively, you could alternate a minute of high-intensity calisthenics, such as speed skaters, jumping jacks, burpees, jump squats and jump lunges, with marching in place for a minute.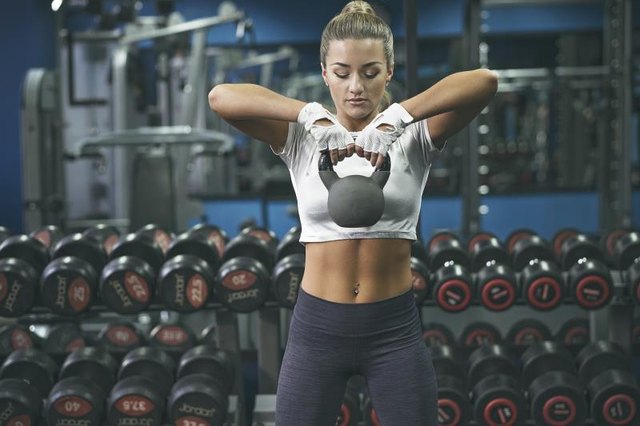 Lift Heavy Weights
Research also supports using strength training to lose belly fat. The International Journal of Cardiology published a study in 2013 confirming that high-intensity resistance training lead to a fast reduction in visceral fat loss, compared to moderate-intensity exercise.
Strength training helps build muscle, which improves the ratio of fat to lean tissue on your body. A body with a greater proportion of lean tissue burns more calories at rest and during workouts.
Working your primary muscle groups regularly, including the chest, back, legs, hips, abs, arms and shoulders, stimulates the release of hormones that help you burn body fat, especially from your belly.
If strength training is new to you, these benefits may show up as rapid weight loss in the first few weeks. Your results will inevitably level off as you get closer to your goal.
If you're brand-new to strength training, start with light weights and concentrate on honing your form. A one-on-one with a fitness professional, even for one or two sessions, is valuable in such a case.
After several weeks, increase your weight so it's challenging to complete one set of each exercise for eight to 12 repetitions. Build up to as many as three sets over the course of several months.
The Role of Abdominal Exercises
You want to lose belly fat fast, but crunches and twists aren't going to burn significant calories or lead to the muscle growth that elicits this loss. Include five to 10 moves in your strength workouts, however, to improve the strength and stabilizing abilities of your core so that your back and posture stay healthy.