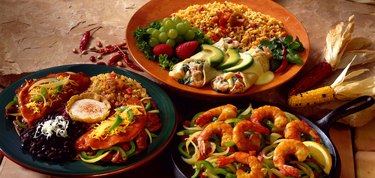 Beans provide a lot of bang for the buck. They are among the cheapest powerhouse foods, chock full of fiber, complex carbohydrates, antioxidants and protein. Beans also contain a variety of vitamins and minerals and are a key component in lowering your risk of diseases including heart attack, diabetes, stroke and cancer. Fortunately, there are dozens of beans to choose from and they can be found fresh, canned or frozen, making for a quick and filling meal.
Lentils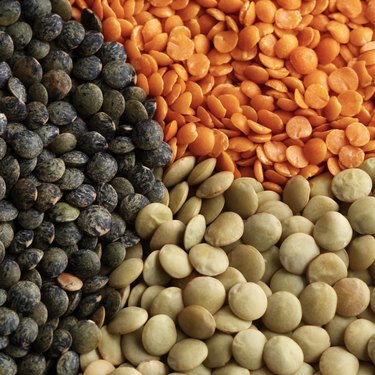 It's impossible to rank one bean over another nutrition-wise: They all carry numerous nutritional accolades. Lentils are one of the most popular beans, often found in soups. They come in red and green varieties, though green lentils boast more fiber. Still, both are very filling and a good source of dietary fiber, with about 5 grams of fiber in 1/2 cooked cup. Fiber-rich foods help stabilize blood sugar, lower LDL cholesterol and provide steady energy. Beans and lentils also contain folate, an essential B vitamin that's especially critical for fetal development in pregnancy.
Black Beans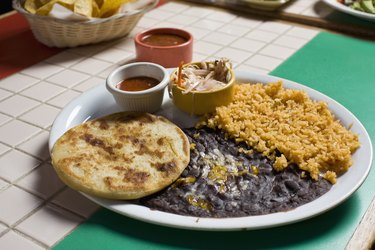 Also referred to as black turtle beans, black beans have a soft texture, making them a perfect substitute for meat in dishes. They are also a popular element of Mexican cooking. Black beans are an great source of manganese, vitamin B1, magnesium, iron and phosphorous. They are high in antioxidants, protein and fiber. One-half cup of black beans provides over 6 grams of fiber.
Soybeans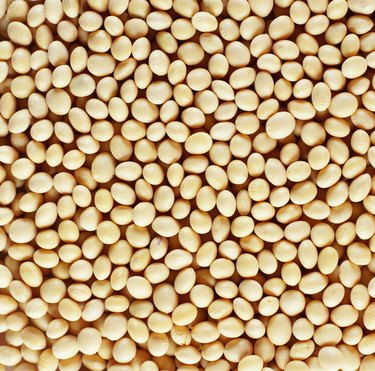 Soybeans have many uses as well. They can be used to make tofu, soy milk and cheese, meat and dairy alternatives and soy sauce. They are especially nutritious because of their high levels of essential fatty acids, dietary fiber and omega-3 fatty acids. Vitamin-wise, they contain vitamin K, vitamin B-2, potassium, magnesium, copper and potassium. Soybeans also have a high level of protein, which helps you feel full longer and helps build and repair healthy muscle tissue.
Kidney Beans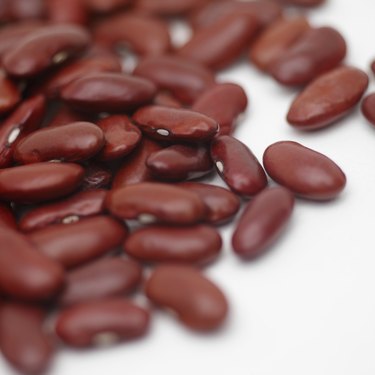 Kidney beans are very flavorful and colorful beans. They come in a variety of hues, everything from deep red to pink and white. Kidney beans have been touted for helping to improve memory, lower the risk of heart attacks and stabilize blood sugar. They are rich in vitamin K, phosphorous, copper, vitamin B-1, potassium, manganese and iron. Cannellini beans, white kidney beans with a mild flavor, are popular in Italian soups and dishes. Kidney beans are also a staple of chili as well as hearty stews and soups. They are among the most fiber-rich beans, with almost 8 grams per 1/2 cup.