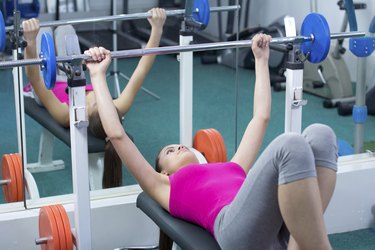 Amino acids are relatively small nitrogen-containing molecules that serve as building blocks for proteins and other organic compounds. Of the 22 amino acids in nature, 20 are present in your cells. Thousands of structural proteins, enzymes, hormones, transport molecules, neurotransmitters and immune molecules are built from these same 20 amino acids, hooked together in slightly different fashions. Your body is capable of manufacturing some amino acids; others must be obtained from your food.
Nonessential Amino Acids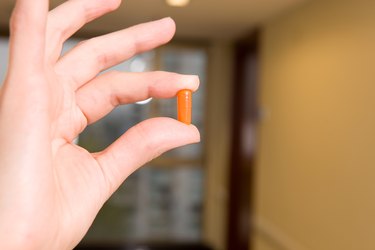 According to scientists at the University of Arizona, all humans, including infants, are capable of synthesizing 10 of the 20 amino acids needed by cells and tissues. These nonessential nutrients -- some prefer the term "dispensable" -- can be manufactured from other amino acids or from simpler compounds already present in your body. The nonessential amino acids are alanine, asparagine, aspartic acid, cysteine, glutamic acid, glutamine, glycine, proline, serine and tyrosine. Adults can also synthesize an 11th amino acid, arginine, but infants and young children cannot produce enough to meet their metabolic needs.
Essential Amino Acids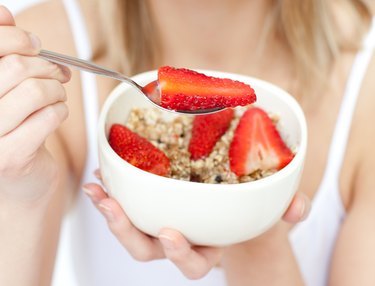 Nine of the 20 amino acids needed by adults cannot be synthesized in the body; they must be obtained from dietary sources. Although you do not have to consume these amino acids on a daily basis -- they are recycled, to some extent -- you cannot remain healthy if you are deprived of them for very long. The essential amino acids are histidine, isoleucine, leucine, lysine, methionine, phenylalanine, threonine, tryptophan and valine. Infants and children also require dietary arginine, as they cannot synthesize it efficiently.
Conditionally Essential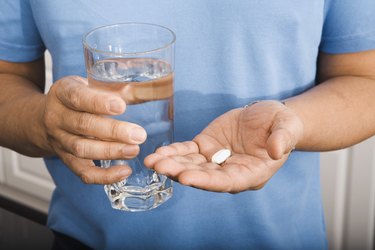 The synthesis of nonessential amino acids is dependent on the presence of precursors and other vital nutrients, such as vitamins. Thus, a deficiency of a needed amino acid precursor or a required nutrient can make a nonessential amino acid "conditionally essential." For example, glycine, normally a nonessential amino acid, is made by modifying serine with the help of vitamin B6 and an enzyme called serine hydroxymethyltransferase. If you are deficient in vitamin B6, you cannot convert serine to glycine, which then must be acquired from your diet.
Considerations and Recommendations
Your body requires amino acids for normal metabolic function and structural integrity. A dietary deficit of even one essential amino acid results in the breakdown of body proteins to obtain the missing amino acid. Likewise, nutritional deficiencies that interfere with production of nonessential amino acids mandate the acquisition of these nutrients from your diet. Nutritionist Elson Haas recommends limiting the use of individual amino acid supplements to a period of 6 to 8 weeks, to avoid imbalances caused by competition among amino acids for intestinal absorption. Alternatively, supplements that contain amino-acid mixtures can be used to prevent deficiencies of any one amino acid.