Trimming your lower body, including your thighs, calves and even your buttocks, needs a focused and strategic approach. Just running on a treadmill every now and then isn't going to cut it -- you need to overhaul your lifestyle if you really want the change to be noticeable and permanent. There are four key areas to focus on, and it's important that you give each of them attention. If you ignore one aspect, your efforts simply won't be as effective. Keep in mind that spot reduction is a myth, and while your legs will change, so will the rest of your body.
Diet Comes First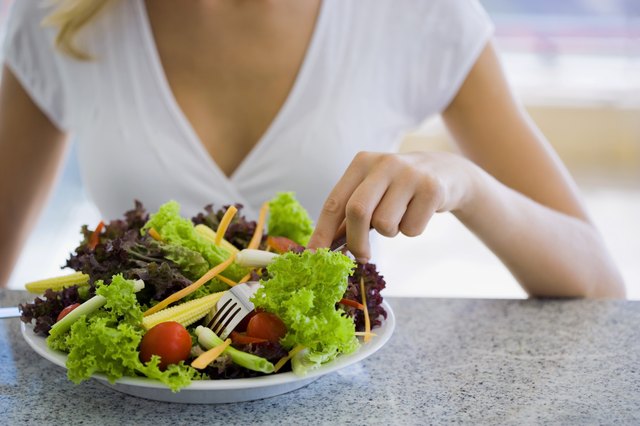 If you really want to trim your lower body, you're essentially looking to drop body fat. The single most effective way to do this is to be very focused about your nutrition. What you eat has the greatest impact on your body composition and you simply will not lose the fat without being strict about what you eat. Cut out all junk food and sugary drinks. Focus on eating lean meats, fish, poultry, eggs, nuts, seeds, lots of fibrous vegetables, and some fruit, dairy and whole grains. Eat until you are satisfied, not until you are stuffed.
Train Hard, Train Often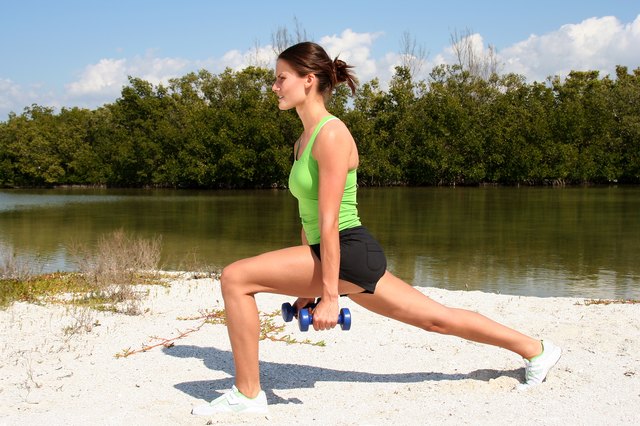 Training so you trim your lower body effectively requires a combination of tough cardio and weight lifting. Two to three cardio interval-training sessions per week will trigger a hormonal response that speeds fat loss, while also developing lean muscle mass, which is necessary if you want a "toned" or defined look. Two to three weight-training sessions will also be highly effective for fat loss, and will contribute to muscle definition and development in every muscle in the lower body. Exercises to focus on include squats, deadlifts, lunges, calf raises and leg presses. Women shouldn't be concerned with becoming very muscular from weight training -- it takes years and huge caloric intake to create that type of physique.
Sleep Soundly
Sleep has a profound impact on your body composition. Not only is sleep the only time your body has to repair itself and to filter out fat-retaining stress hormones, but it also determines how you eat and how you train. If you are sleeping less than seven hours a night, it's wise to start getting more sleep. This will speed up your fat loss and the rate at which your lower body is transformed.
Hydration Helps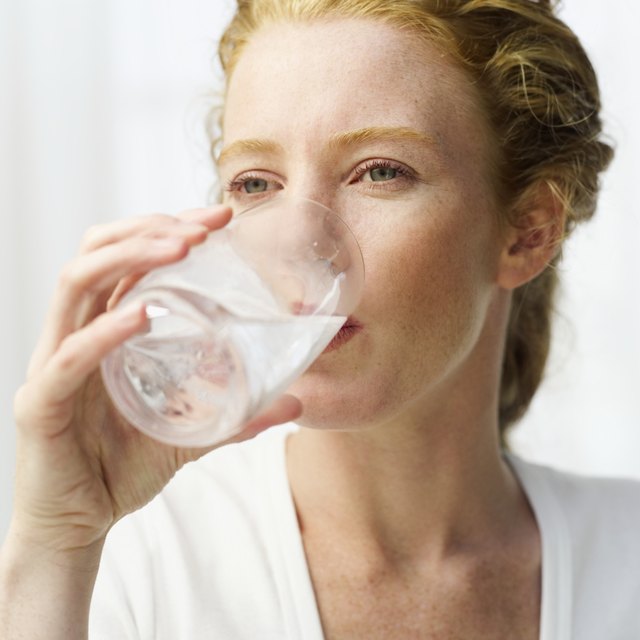 Don't underestimate the power of water in your body's appearance. While eight glasses a day is often recommended as a sufficient amount of water, when you are training a lot and trying to lose weight, you need significantly more than that. Drinking 3 to 6 liters per day will improve your digestion, filter out bloating toxins, improve the appearance of cellulite, and keep you feeling hydrated and alert despite water loss from sweating during training. Always keeping a water bottle with you, and choosing water over juices, sodas and alcohol, will make this process significantly easier.