Strawberries are a delicious and versatile fruit that can be used to make nutritious smoothies, decadent desserts, healthy low-calorie salads or be eaten straight out of the carton as a snack. Plus, strawberries provide you with antioxidants, folate, vitamin C, potassium and fiber. Freezing fresh strawberries allows you to enjoy their sweet taste during the off season, however, it is important to thaw frozen fruit in the correct manner.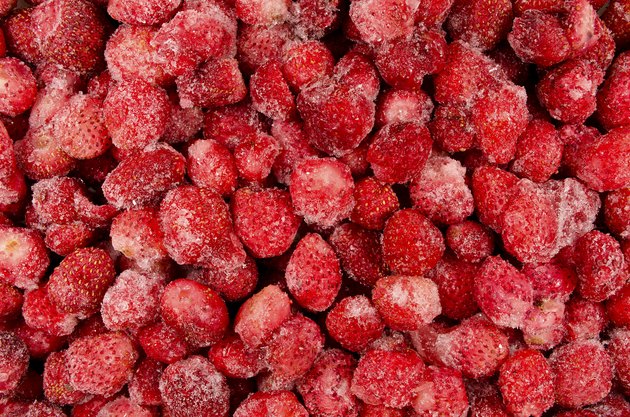 Step 1
Remove frozen strawberries from the freezer and place the amount you would like to defrost in a secure plastic bag or lidded plastic container.
Step 2
Place the berries in the refrigerator. Slowly defrosting strawberries in the refrigerator is the preferred method, according to the California Strawberry Commission. This method can take anywhere from 6 to 15 hours, depending on the size and amount of strawberries.
Step 3
Place the container of frozen berries in a larger container of cold water in order to help speed up the defrosting time. Change the water regularly and place the berries in the refrigerator as soon as they are defrosted.
Step 4
Avoid microwaving or running the berries under water, as this will create mushy and soggy strawberries.