Contrary to what many believe, carbohydrates -- that is, sugar and starch -- are not the only macronutrient that stimulates the release of insulin, the hormone responsible for clearing excess glucose from the bloodstream and packing it, in the form of fatty triglycerides, into fat cells. Protein also stimulates insulin release. Dietary fat is the only one of the three macronutrients that does not cause insulin release. Therefore, food that is made up entirely of, or predominantly of, fat is the only type that does not cause insulin release. Note that this categorization does not apply to type I diabetics, who are not able to produce insulin at all.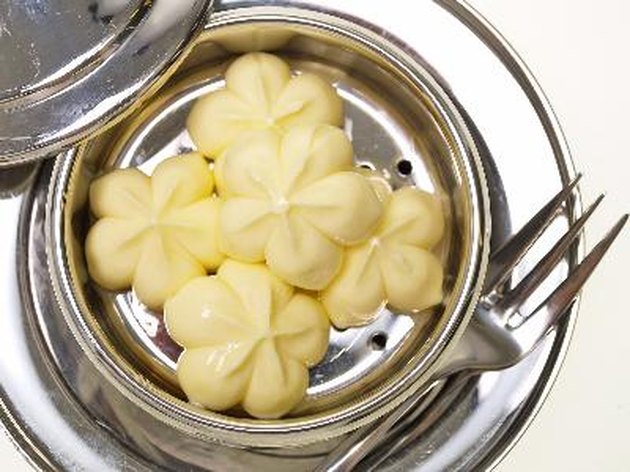 Olive Oil and Other Plant-Derived Oils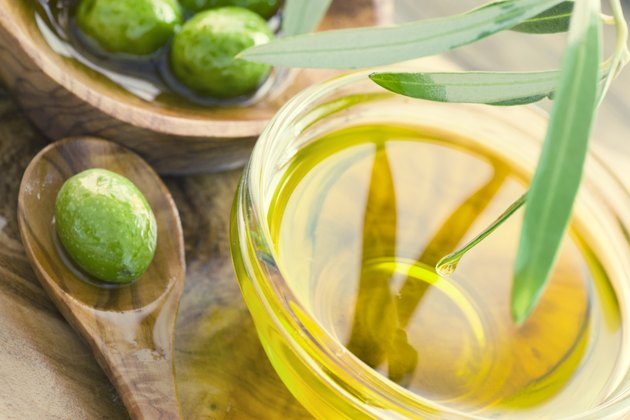 Oil is pure plant-source fat, whether it is olive, canola, sunflower, sesame, peanut, coconut, soy or corn. One ounce of oil is about 28 grams of fat because 1 ounce converts to about 28 grams in the metric system. It makes no difference to this equation whether the fat is saturated or unsaturated. It is probably more helpful, and certainly more accurate, to think of oil as being fat, rather than containing fat. Dietary fat by itself, including these foods, does not cause insulin release.
Butter
Two tbsp. butter, about 1 ounce, contain 22 grams of fat and no carbohydrates or protein. The other 6 grams in the 28 grams ounces of butter is made up mostly of water, along with a small amount of milk solids. Butter eaten by itself does not stimulate the release of insulin.
Cream Cheese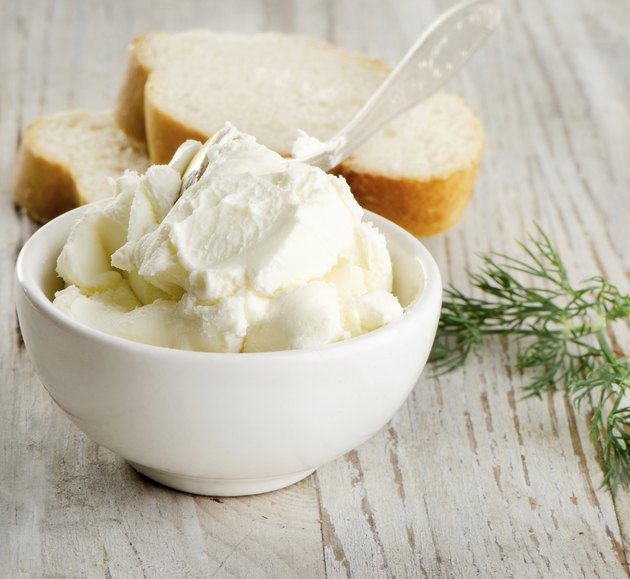 Nearly all of cream cheese's macronutrient value is in fat, as 1 ounce of cream cheese contains 9 grams of fat, but only 1 gram of carbs and 2 grams protein. That would mean that it stimulates little insulin release.
Macadamia Nuts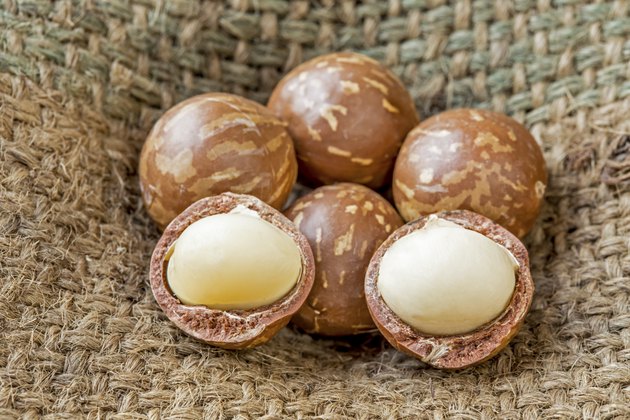 One ounce of macadamia nuts contains 21grams fat, with only 4 grams carbohydrate and 2 grams protein. Almonds, by contrast, contain only 15 grams fat, coupled with 5 grams carbohydrate and 6 grams protein. That means that although macadamia nuts will stimulate some insulin production, it won't be as much as almonds. Dr. Robert Atkins, creator of the low-carbohydrate Atkins Diet, recommended that people who are extremely resistant to the action of insulin eat macadamia nuts, which have the highest ratio of fat to carbohydrate and protein combined.