There are so many variations that determine the rate of muscle growth that it's not possible to say precisely how long it will take for you to achieve impressive biceps. Your training age, body type, training intensity, exercise history and hormonal profile all affect the rate of muscle growth. Additionally, your genetic makeup may predispose you to have certain muscle groups that grow faster than others. Women, for example, tend to have an easier time building leg muscles than their upper-body muscle groups.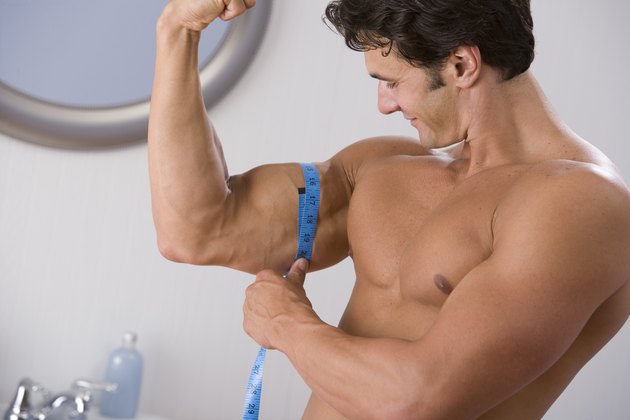 Factors Within Your Control
No matter what your genetics dictate, there are a few things you can do to increase the size of your biceps in less time. Integrate intense biceps exercises using challenging weights that make the final reps in an eight-to-12-repetition set difficult to complete. Use a variety of exercises, including free weights, machines, cables and body-weight exercises. Consistently change up your routine and don't train your biceps more than twice a week to allow for adequate recovery. If you want to gain muscle mass in any area of your body, including your biceps, you also have to feed your body the nutrients it needs to grow. Eat a diet rich in lean protein sources and whole-grain carbohydrates, such as brown rice and quinoa.