To lose weight, you need to consume fewer calories than you burn. How many times a week you should go to the gym to support your weight-loss goals depends on several factors, such as what you eat, what you do while you're at the gym and your age, weight and gender. To lose and keep off weight, the U.S. Department of Agriculture recommends that adults exercise between 60 and 90 minutes most days of the week.
Counting Calories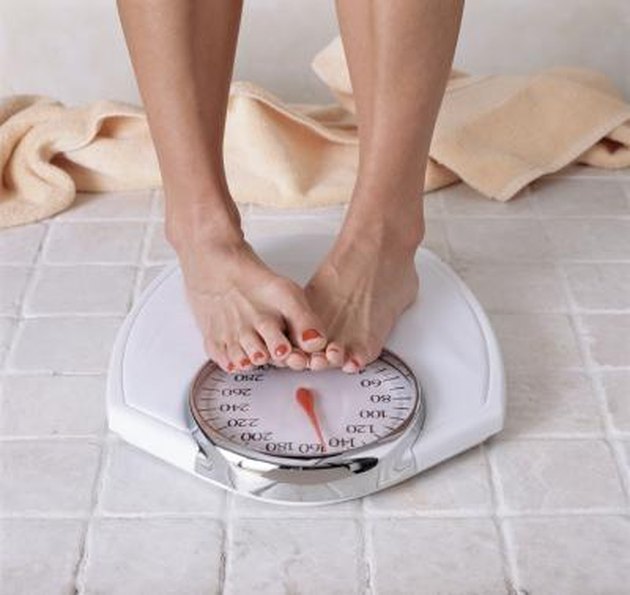 To lose 1 pound, you must burn 3,500 calories. Cutting 500 calories a day from your diet will help you lose 1 pound a week. While diet is key to losing weight, how active you are is key to maintaining this weight loss, according to the Mayo Clinic. Get to the gym at least five days a week and you should be able to maintain your weight loss, improve your overall physical health and improve your heart health.
How Much Is Enough?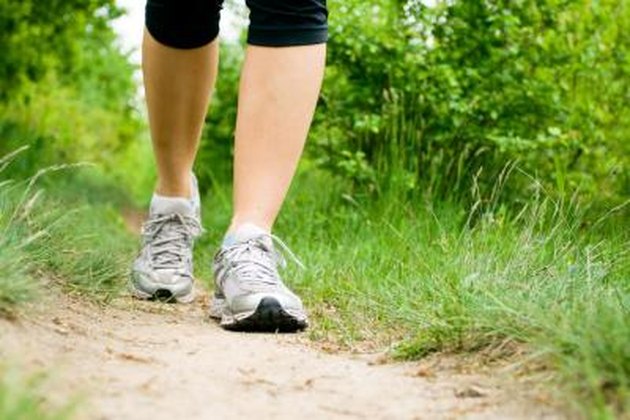 Exercising most days of the week will help you lose weight and help improve your health, according to the Centers for Disease Control and Prevention. The CDC recommends fitting in 150 minutes of moderate aerobic activity such as brisk walking every week and muscle-strengthening activities at least twice a week. The Mayo Clinic recommends aiming for at least 30 minutes of physical activity every day. For even greater health benefits and weight loss, aim for 300 minutes of moderate-intensity aerobic activity every week and at least two days of muscle-strengthening activities.
How Hard Should You Work?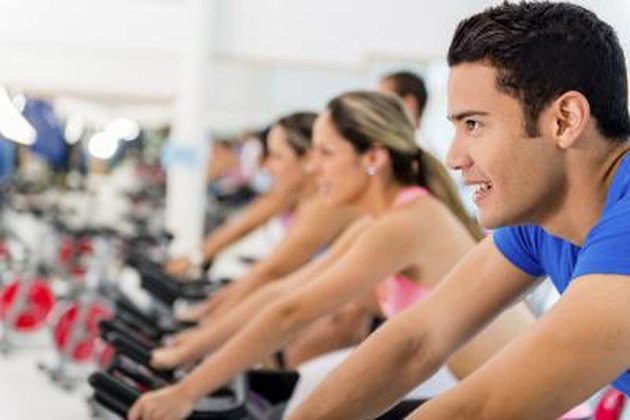 You don't have to kill yourself during your workout to maximize results. Both the CDC and the Mayo Clinic say that exercising in 10-minute increments throughout the day, several days a week, is fine. For example, you can get in 150 minutes of aerobic activity by walking quickly, jogging or running on a treadmill for 10 minutes, three times a day, five days a week. The key is consistency. Make going to the gym part of your daily routine. Fit in a workout in the morning before work, hit the treadmill on your lunch break or take a yoga, Pilates or spin class at night and you'll not only get the most out of your gym membership, but you'll also reach your weight-loss goal.
Aerobic Activities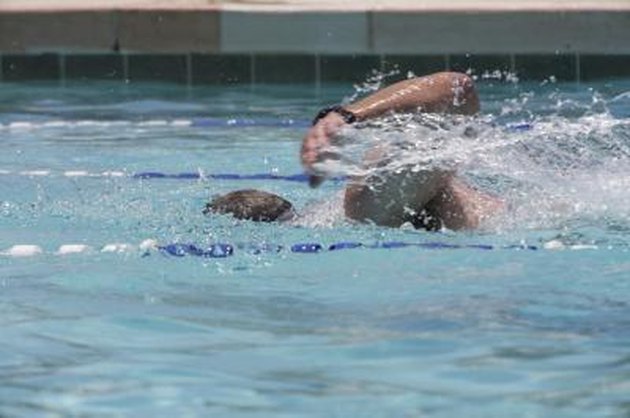 Aerobic exercise, when combined with a healthy diet, will help you lose weight and keep it off, says the Mayo Clinic. Aim to use a treadmill, elliptical machine or exercise bike for between 30 and 60 minutes a day. A 160-pound person who does so for 60 minutes a day will burn between 250 and 500 calories, depending on the intensity of the workout. If your gym has a pool, swim or take a water aerobics class. A 200-pound person who does so can burn between 400 and 450 calories in an hour.
Muscle-Strengthening Activities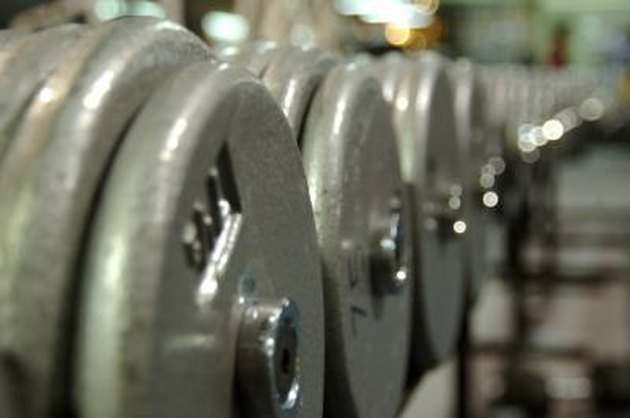 Your muscle-strengthening activities should work your major muscle groups, which include your legs, hips, back, abdomen, chest, shoulders and arms. At the gym, try free weights such as barbells and dumbbells, or weight machines. Situps and pushups are muscle-strengthening exercises as well, since you use your body weight for resistance. The guidelines do not specify how long each strength-training exercise should last. The CDC recommends doing at least one set of each activity, which should include between eight and 12 repetitions. To increase the health benefits, aim for two or three sets. The American Heart Association echoes this recommendation and suggests taking at least one day off between days that you do muscle-strengthening activities.