You dilly-dallied, and now only a few days remain before that big event for which you want to look just smashing. It's silly to think you can lose substantial weight in a matter of days, but you can create the appearance of sleekness while reducing any extra water weight and bloat. Resist the urge to subsist on cabbage soup or lemon water -- quick fixes that may give you temporary weight loss but that will likely lead to a return of the weight as soon as you go back to your old ways. Use the few days you have to set up good habits that can start you slimming and help you achieve a sustainable, healthy weight for the long run.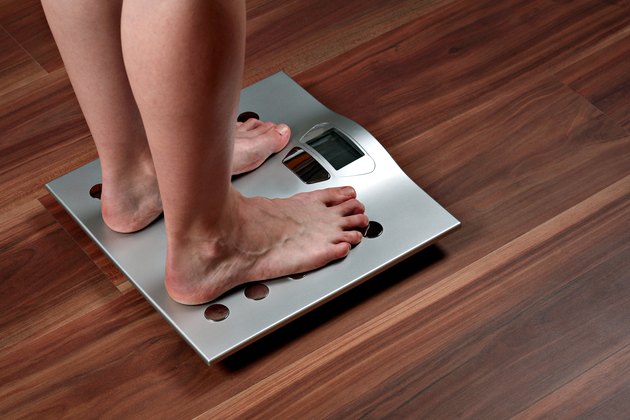 Step 1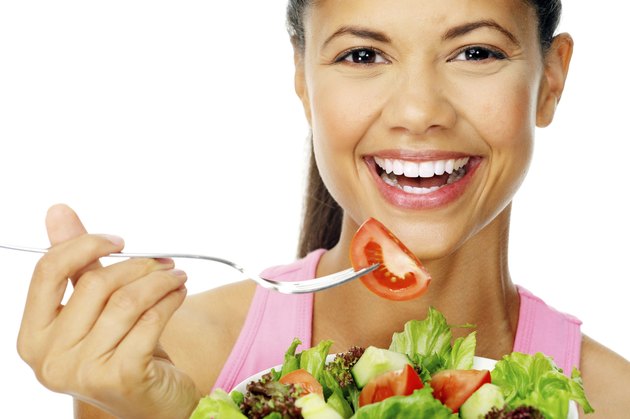 Cut back on your calorie intake, but not too much. Reducing your calories below 1,400 per day for women and 1,700 per day for men can make you lose energy and cause your body's calorie-burning engine to shut down.
Step 2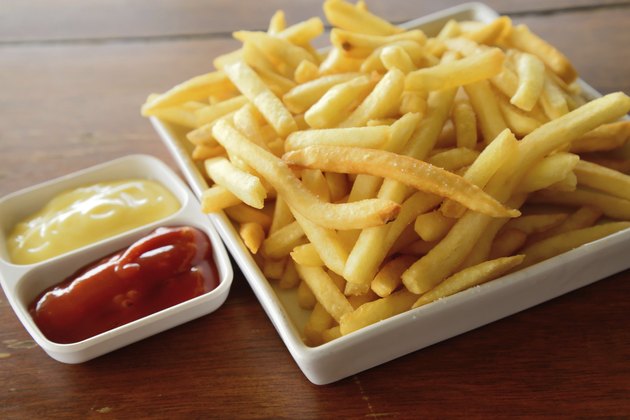 Avoid salty and highly processed foods which have excess sodium that can lead to water retention and bloating. Eat whole foods that have minimal additives, preservatives and flavorings.
Step 3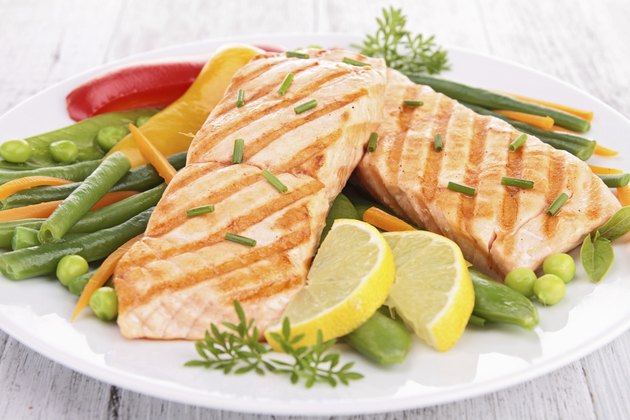 Keep your serving sizes reasonable. Fill at least half of your plate with leafy-green vegetables, sans calorie-laden dressings and sauces, and reserve another quarter each for 3 to 4 ounces of protein, such as skinless chicken, egg whites, white fish or lean flank steak, and 1/2 cup of whole grains, such as brown rice, oats or quinoa.
Step 4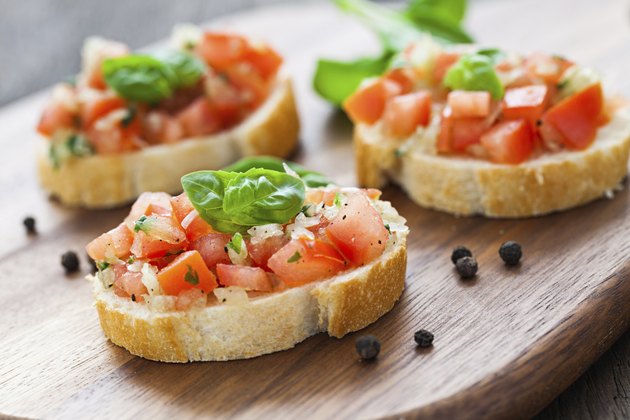 Snack smartly. Eat every few hours for a total of five or six times per day, but keep each meal or snack to 200 to 350 calories. Choose healthy snacks such as raw nuts, fresh fruit, cut-up veggies or low-fat plain yogurt with berries. Stay away from soda, fancy coffee drinks, sweets and salty chips; all contain empty calories and derail your efforts to look slimmer soon. Eating consistently prevents extreme hunger than can lead to binges and keeps your metabolism humming so you burn calories all day long.
Step 5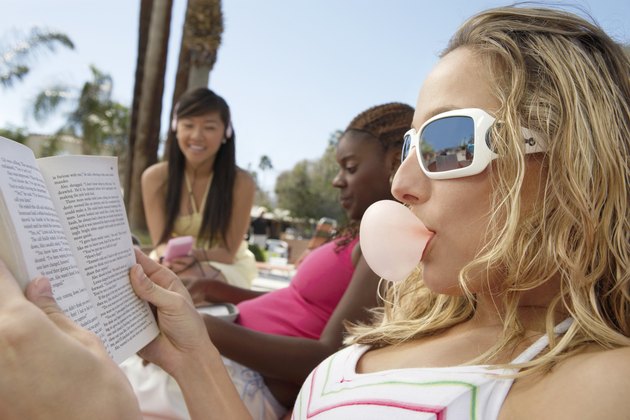 Avoid gas-producing foods that can cause bloating and give you the appearance of a big tummy. Limit intake of chewing gum and candies with sorbitol, a nonsugar sweetener, and certain raw vegetables, including cauliflower, broccoli, peppers, onions and cabbage, which are common gas-producing culprits.
Step 6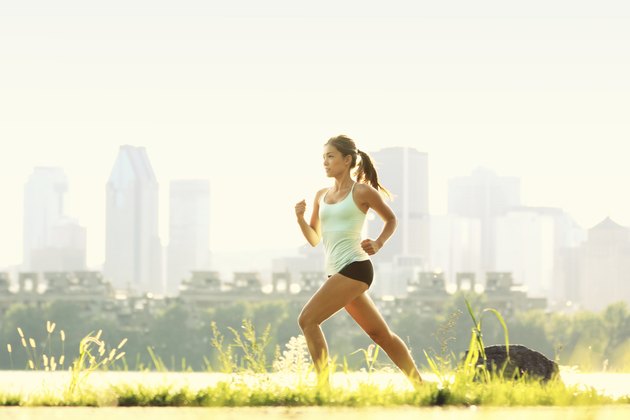 Exercise smartly, not more. Hit the gym for short, intense workouts to burn maximum calories and turn on your fat-burning mechanisms. A study in a 2007 issue of the "Journal of Applied Physiology" found that doing seven interval workouts consisting of 10 bouts of four minutes of all-out effort followed by two minutes of easy work over two weeks increased participants' fat-burning capacity during exercise. You may not have two weeks, but fitting in two to three of these sessions over the course of four or five days can help you burn immediate calories and may encourage fat loss.
Step 7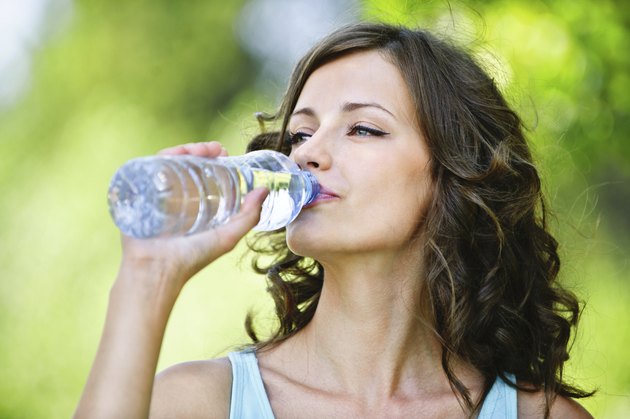 Drink eight to 10 8-ounce glasses of water daily to prevent bloating caused by dehydration. Adequate hydration also prevents you from confusing thirst with hunger and can help you stick to a clean-eating regimen.
Tip
Throw out any junk food in your house and avoid restaurants or events that may tempt you to go off your plan. Stay away from alcohol, which provides empty calories and can lower your resolve to stick to healthy eating. Alcohol also dehydrates you and can lead to water retention, which means the number on the scale may refuse to budge.
Warning
Do not skip meals, which only backfires. You'll feel super hungry at your next meal and will be more likely to overeat. You also shut down your metabolism, which prevents weight loss. Do not take weight-loss supplements that promise quick fixes in a matter of days. Supplements are not regulated and may pose a danger to your health, especially if you have an underlying medical condition.