Gummy vitamins and chewable vitamins are both potentially good options for people who can't swallow pills well. What makes chewable vitamins a slightly better choice isn't that they're better absorbed; it's that they tend to contain more nutrients and higher amounts of nutrients than gummy vitamins.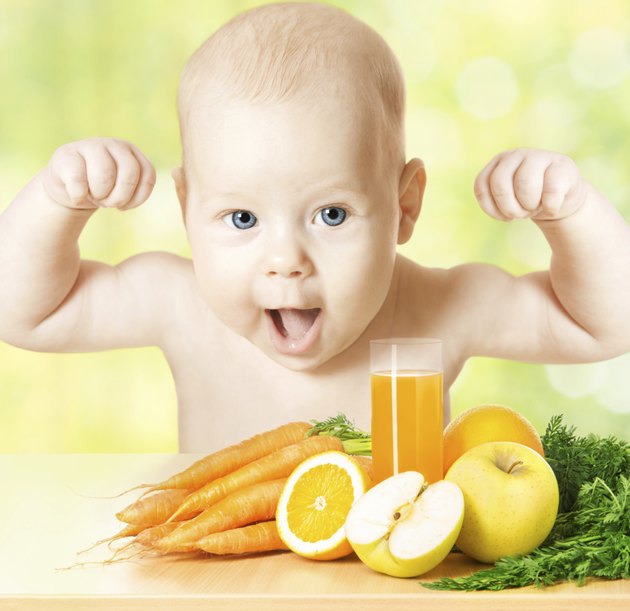 Efficient Absorption
Both chewables and gummies may be more quickly absorbed than pills because you chew them before they're digested, according to the Academy of Nutrition and Dietetics, so absorption isn't an issue. Generally, most forms of vitamins are similar in bioavailability. For example, vitamin C pills, chewables and powders are all equivalent in bioavailability, according to the Linus Pauling Institute.
Nutrient Content
It can be hard to incorporate some nutrients into gummy vitamins, so they don't tend to contain as much or as many nutrients as chewables. Iron is one such nutrient rarely found in gummy vitamins. Compare the labels of the gummy and chewable versions of vitamins, and you'll often find that the chewable vitamins have some nutrients not found in the gummy version. For some vitamins, the gummy version may have no more than half of the vitamin content per serving as the chewable version. This makes chewable vitamins slightly more convenient, since you'll likely get all you need in one tablet.