Lecithin protects the health of your liver several ways. It's a special type of lipid that prevents fats from accumulating in the liver. Plus lecithin is an important source of the nutrient choline, which has a vital role in liver function. Lecithin is the common name for phosphatidylcholine, so the two names are often used interchangeably.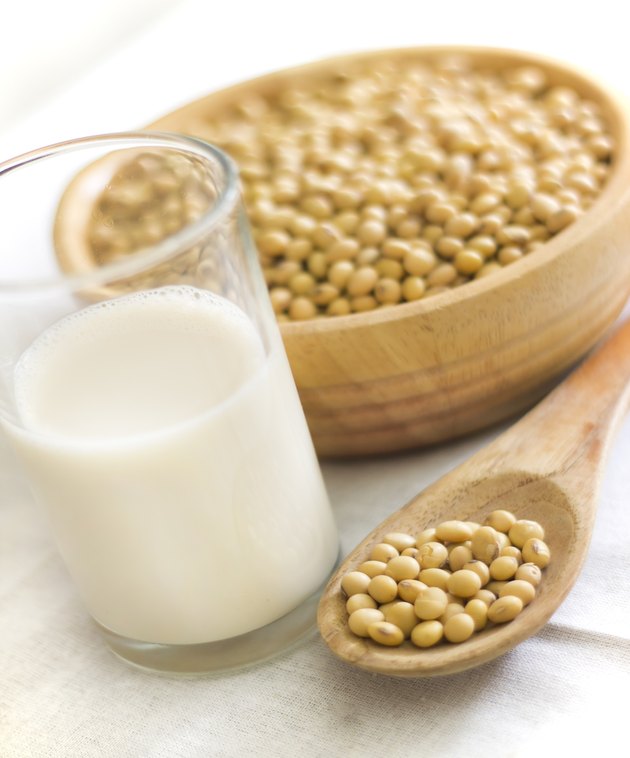 Lecithin Overview
Lecithin belongs to a group of compounds called phospholipids, which build the membranes surrounding every cell in your body. In fact, lecithin is one of the primary constituents in cell membranes. In this role, it helps regulate the way cells work and supports communication between cells.
You can tell from its scientific name -- phosphatidylcholine -- that lecithin contains choline. It's actually the biggest source of choline in a typical diet. Choline is an essential nutrient; in addition to its role in the liver, it supports metabolism and helps make the neurotransmitter acetylcholine.
Role of Lecithin in Liver
Lecithin regulates fat metabolism in the liver, where it binds with proteins that lower triglycerides and boost levels of good cholesterol in the bloodstream. The liver needs phosphatidylcholine to produce very-low-density lipoproteins, which carry fats from the liver.
If levels of phosphatidylcholine are low, fats build up in the liver, eventually causing liver damage. People tend to develop nonalcoholic fatty liver disease if they don't have enough choline, reports the Linus Pauling Institute.
In laboratory studies using mice, liver damage was significantly reduced when the mice received soybean lecithin, according to a report published in Pediatric Research in February 2007. Another study using rats found that dietary phosphatidylcholine reduced fatty buildup in the liver, reported Nutrition in 2005.
Sources of Lecithin
Most of the choline in foods exists in the form of lecithin. As a result, sources of lecithin are often reported as choline-containing foods.
With 356 milligrams in a 3-ounce serving, beef liver is the top source of choline. It's followed by egg yolks, which have 147 milligrams of choline in one large yolk. Lean beef, chicken breast, salmon, scallops, shrimp and Atlantic cod supply 70 to 100 milligrams in a 3-ounce serving.
Brussels sprouts and broccoli are two good veggies, with about 63 grams of choline in 1 cup of cooked veggies. Soy milk and tofu are also good sources, and you'll get smaller amounts from skim milk, peanut butter, pinto beans, oats and whole-wheat bread.
Recommendations and Warnings
The Institute of Medicine recommends that women get 425 milligrams of choline daily, while men need 550 milligrams. On the flip side, the IOM advises against consuming more than 3,500 milligrams of choline daily because it may cause a drop in blood pressure.
You may experience a stomachache or diarrhea from taking supplemental lecithin or choline. More serious side effects are less likely with lecithin because it's only about 13 percent choline. Pure supplemental choline can cause vomiting, sweating and a fishy body odor.
If you're pregnant or breast-feeding, talk to your doctor to be sure choline supplements are safe. Don't take choline if you're diagnosed with bipolar disorder because it may increase the risk of depression.
Is This an Emergency?
If you are experiencing serious medical symptoms, seek emergency treatment immediately.