Tater tots have been a favorite of kids, young and old, since the 1950s. The bite-sized crispy treats made of shredded potatoes are a satisfying side dish that provides antioxidants, fiber, potassium, magnesium, zinc and vitamin C. Most often, tater tots are found in the frozen section of your grocery store, though no defrosting is required before heating them. Cooking tater tots in the microwave can get them on your table, or in your stomach, quickly.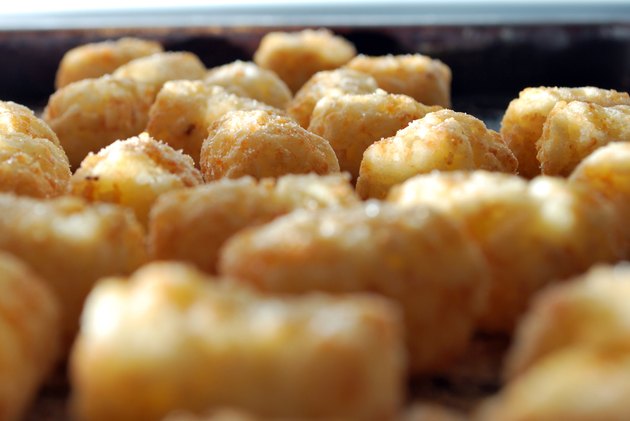 Step 1
Arrange the desired amount of tater tots in a single layer on a microwave-safe plate.
Step 2
Place the plate of tots into your microwave and cook them on high for three minutes.
Step 3
Turn the tater tots over and cook for an additional one to two minutes, depending on the power of your microwave.
Step 4
Remove the tater tots from the microwave when they are finished cooking and allow them to cool for two to three minutes before eating them.
Things You'll Need
Tater tots

Microwavable plate
Tip
For crispier tater tots, place them in a conventional oven heated to 400 degrees Fahrenheit for five minutes after cooking them in the microwave.
Dip your tater tots in ketchup for a classic taste.