Reducing fat on the back of your thighs requires burning fat throughout your entire body. The back of the thighs holds your hamstrings, a three-headed muscle that extends your hip, flexes the knee and helps to propel you forward. Lowering your overall body fat and toning the hamstrings can help to improve the appearance on the back of your thighs.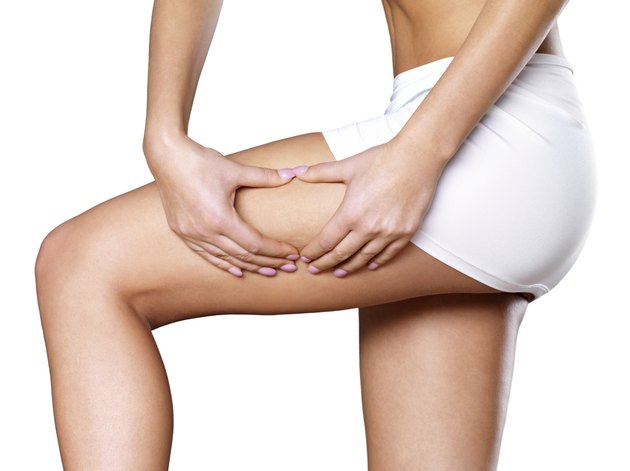 Eat Healthy
Eating foods that are void of added sugars and saturated fats can help to keep your overall body fat percentage down. Make smart choices, such as lean proteins, healthy fats, whole grains, fresh fruit, and vegetables.
Get Moving
Activities like running, jumping rope, cycling and rowing can help to burn fat throughout your body, including the back of your thighs. ACSM recommends at least 150 minutes of cardio per week. Start slow and for shorter periods of time if you are new to exercise; eventually work up to an intensity level of six to eight on a scale of one to 10.
Build Muscle
Building lean muscle mass through resistance training can help to burn calories, boost your metabolism and improve the appearance on the back of your thighs. Target the hamstrings with exercises like squats, lunges, deadlifts, step ups, and leg curls.