Running provides a great aerobic workout that boosts energy and metabolism. Unfortunately, it can leave your knees feeling sore. Runners suffer two common painful knee conditions. One is called patellofemoral pain syndrome. This occurs when the patella, or knee cap, isn't tracking properly along the groove in your femur, the bone in your thigh. The other common knee condition is called iliotibial band syndrome. The iliotibial band starts at your hip and runs across your knee -- when this becomes irritated from too much flexing, a painful knee condition results. Luckily, you can treat and possibly cure both sore knee conditions.
When Knees are Sore
Step 1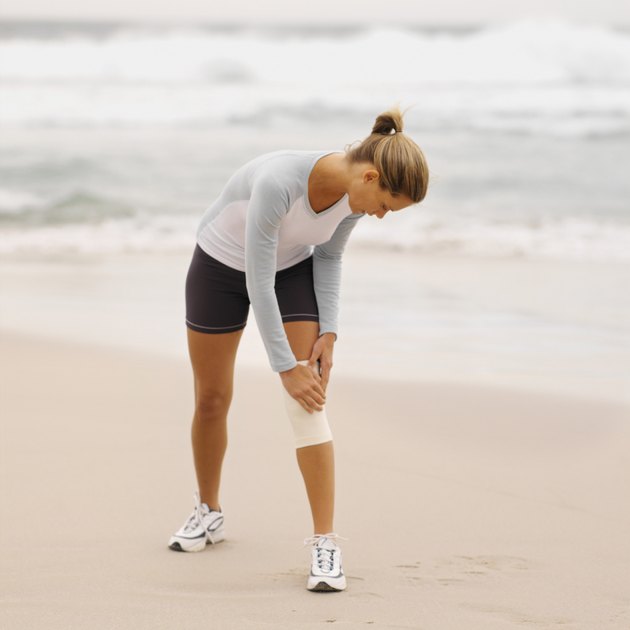 Rest your knee. Elevate it on pillows to help relieve swelling.
Step 2
Ice your knee for 20 minutes at a time to help relieve swelling. Use cold packs and place them in a towel or cloth to keep them from hurting your skin.
Step 3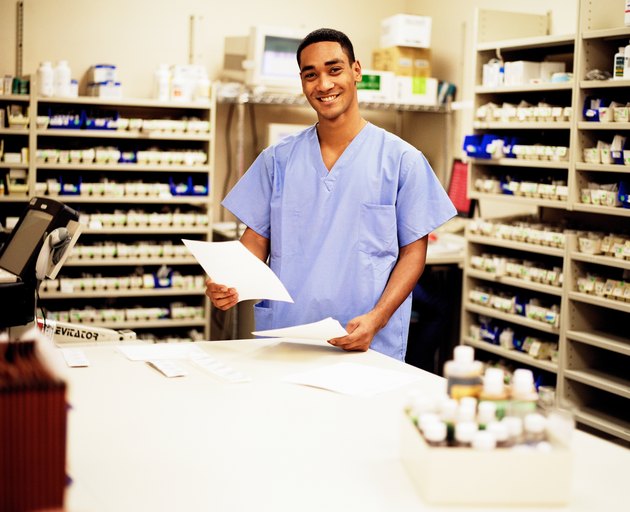 Take over-the-counter anti-inflammatory drugs to help relieve swelling.
Step 4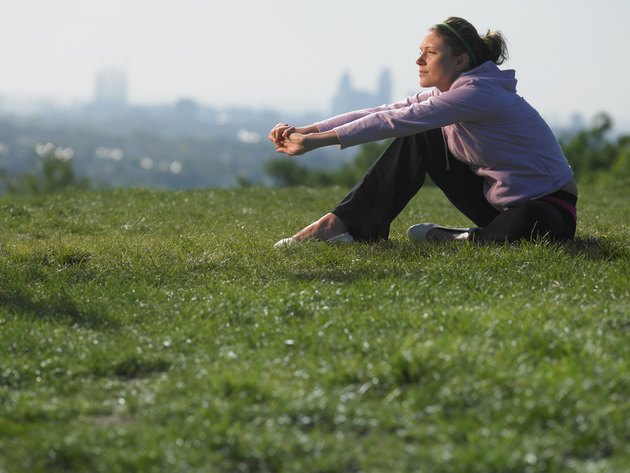 Continue this course of rest and icing until your pain and swelling subside.
Step 5
Call your doctor to set up an appointment to find out what's causing your knees to be sore.
Initial Treatment
Step 1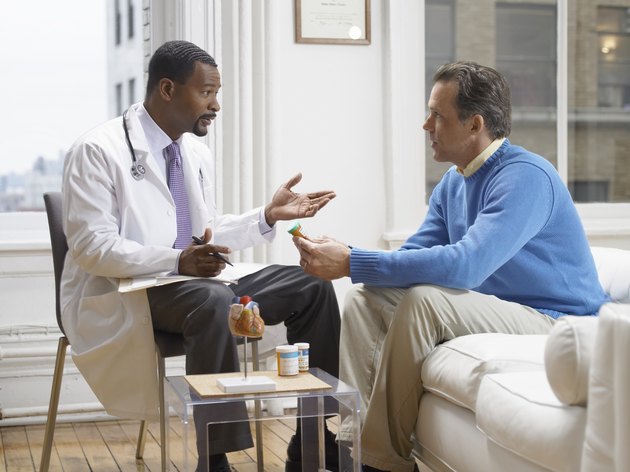 Visit your doctor. Consider seeing an orthopedic surgeon who specializes in knees.
Step 2
Undergo image tests. Your specialist will likely have you get x-rays and an MRI.
Step 3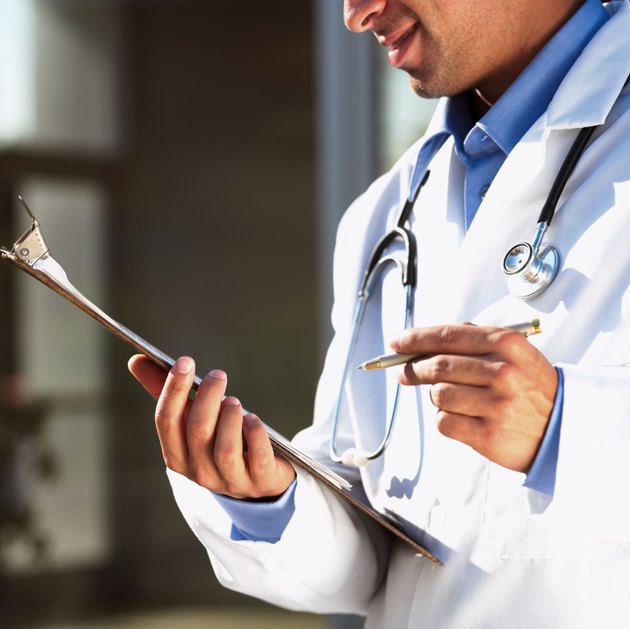 Ask your doctor for a diagnosis and a course of action. Make sure you are clear on the steps that will follow to cure your sore knees.
Therapy for Iliotibial Band Syndrome
Step 1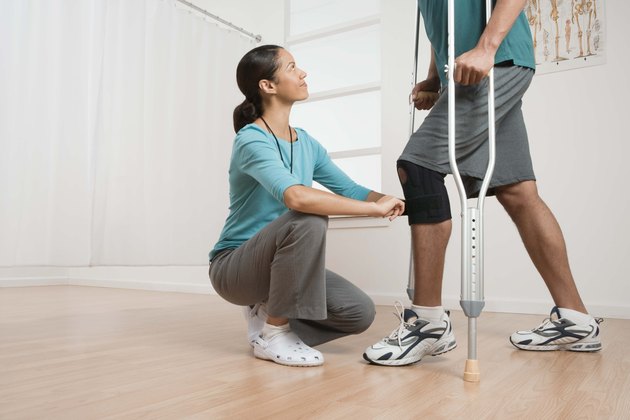 Begin exercising with a physical therapist once the pain and swelling in your knees go down.
Step 2
Stretch your iliotibial band with the supervision of the therapist.
Step 3
Strengthen the muscle that supports your iliotibial band, the gluteus medias. Do this only under the therapist's supervision to ensure you don't further damage your sore knee.
Step 4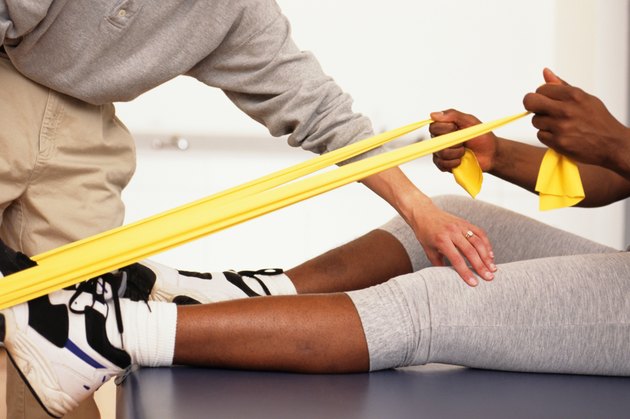 Continue physical therapy for three to six weeks. Go back to your running routine if your knee is strong enough.
Step 5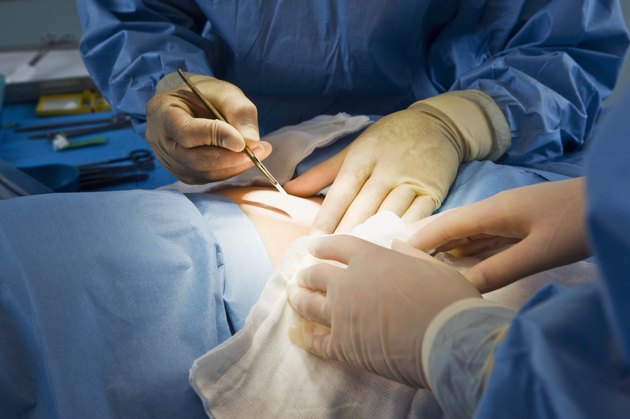 Consider surgery to snip the iliotibial band where it crosses the knee if your rehabilitation therapy is ineffective.
Therapy for Patellofemoral Pain Syndrome
Step 1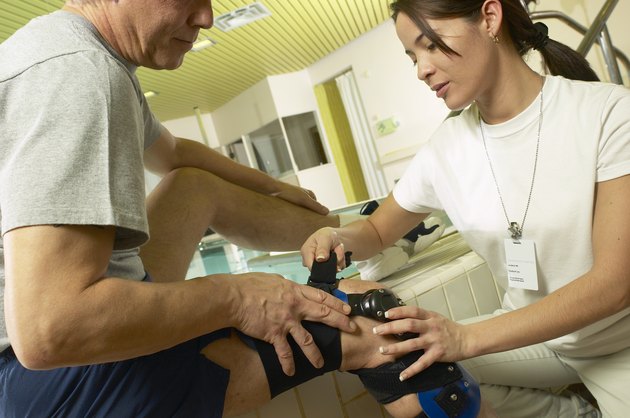 Start sessions with physical therapist when the pain and swelling in your knee subside.
Step 2
Strengthen the muscles that support the knee cap called the quadriceps. These stabilize the knee cap and keep it from slipping. Exercise the quads only with a physical therapist's supervision to keep from further damaging your knee.
Step 3
Stretch the quadriceps with the help of the physical therapist. Keep the muscles long and flexible to keep them strong.
Step 4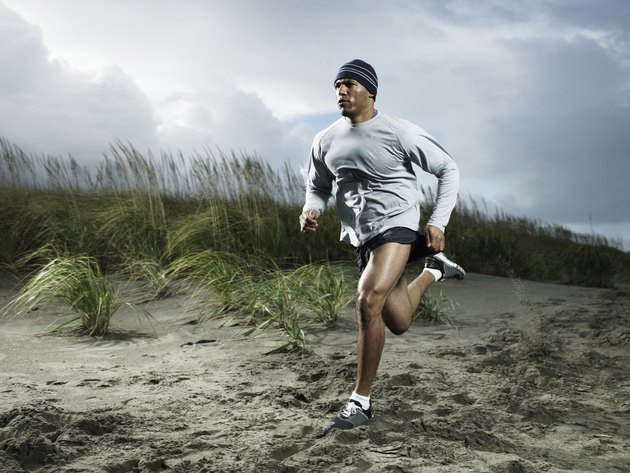 Continue therapy for three to six weeks. Return to your running routine when your knee is strong enough.
Step 5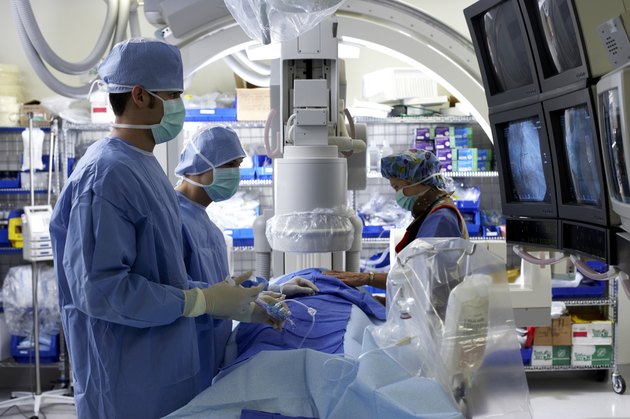 Consider surgery to smooth the undersurface of the knee cap if your physical therapy is unsuccessful.
Tip
Many people with "runner's knee" wait until the pain has progressed so much that they have to stop running completely until being treated. If you are just starting to suffer the onset of knee problems, deal with it right from the get-go.
Warning
Do not resume running unless given the go-ahead by your doctor.
Is This an Emergency?
To reduce the risk of spreading COVID-19 infections, it is best to call your doctor before leaving the house if you are experiencing a high fever, shortness of breath or another, more serious symptom.