Vitamin B-17, more commonly known as laetrile, is not a vitamin, but rather a substance found naturally in the pits of apricots and other fruits. In the 1970s, vitamin B-17 was proposed as a treatment for cancer. This chemical compound is not readily available in the United States for several reasons, however.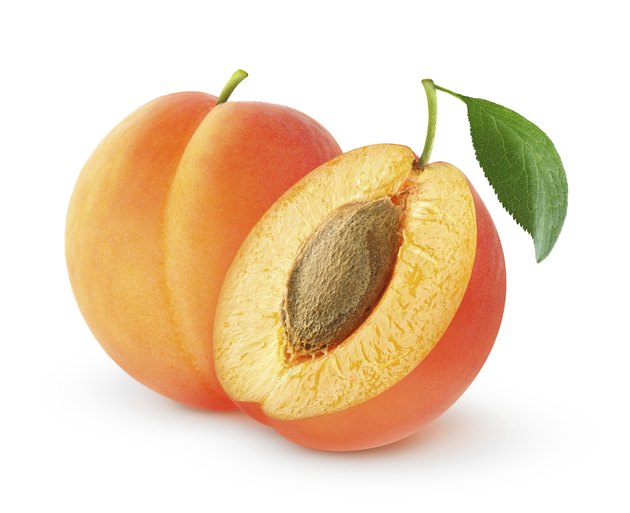 FDA Ban
Although natural healing advocates touted the benefits of vitamin B-17 for cancer treatment, the U.S. Food and Drug Administration banned the importation and interstate transfer of this substance in 1977. The ban on vitamin B-17 was based on the lack of evidence of this chemical compound, as well as the lack of a New Drug Application. Numerous injunctions have arisen from attempts to manufacture and distribute vitamin B-17 in violation of the ban, according to QuackWatch.org.
Effectiveness Testing
In 1978, the National Cancer Institute conducted a case study, soliciting information from 400,000 medical professionals. Data derived from this case study showed that only 93 out of 75,000 patients who had taken vitamin B-17 reported any improvement. No evidence of anti-cancer or anti-tumor benefits has been found in 20 years of scientific testing on animals, according to the American Cancer Society, which also cites a clinical trial conducted in 1981 that showed no anti-cancer benefit of vitamin B-17.
Risks
Vitamin B-17 may cause the release of cyanide in your bloodstream, according to the University of California at San Diego. Cyanide is a toxic chemical that can cause respiratory arrest and muscle weakness. In some cases, cyanide toxicity can be fatal. Other risks of using vitamin B-17 include dizziness, headaches, nausea and vomiting. Eating ground or crushed fruit pits or eating raw almonds may increase cyanide toxicity risk, according to the American Cancer Society. Beta-glucosadase, an enzyme found in bean sprouts, carrots, peaches and celery, may also increase this risk.
Considerations
Although vitamin B-17 cannot be legally imported or transported across state lines in the United States, it it legal in Mexico. Also, it is offered as part of some alternative cancer treatment programs in the United States despite the FDA's ban. Obtaining vitamin B-17 can be prohibitively expensive, however -- treatments may cost between $2,000 and $5,000 per week, according to the University of California at San Diego.