Gastric pain is typically related to irritation and inflammation of the digestive tract. This is known as gastritis when the lining of the stomach is affected and gastroenteritis when the intestines are involved. Gastric pain is most commonly caused by infectious microorganisms such as bacteria, viruses and parasites; however, other factors include injury, food poisoning, food intolerance, excessive alcohol consumption, caffeine or regular use of pain medications. For most people, gastric pain is not serious and improves quickly with treatment. While there is no specific diet to relieve gastric pain, there is a diet progression that will help ease symptoms and speed your recovery.
Diet for Gastric Pain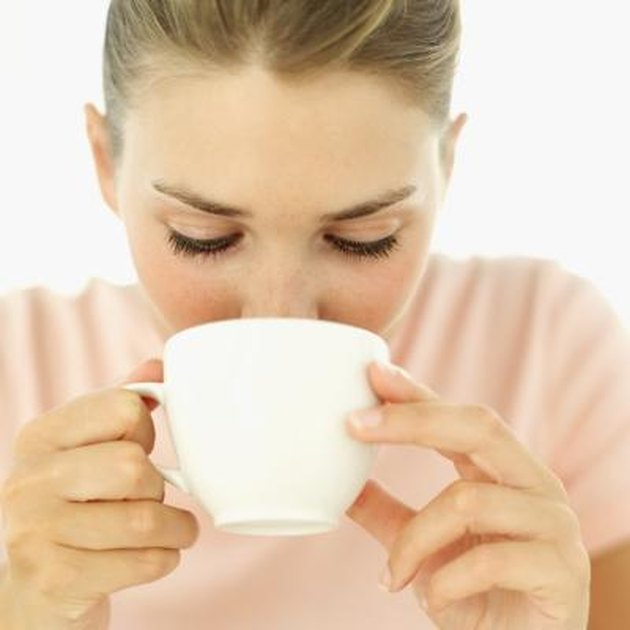 A diet to help relieve gastric pain emphasizes eating foods that are easy to digest and mildly flavored.The goal of this diet is to avoid vomiting, diarrhea and other unwarranted symptoms. You should therefore plan your diet to include only the foods you can tolerate. If you develop additional symptoms, stay home and get plenty of rest. Consume small, frequent meals when you feel like eating and drink at least 2 to 3 liters of fluid per day, even if it is in small sips. The goal of treatment is dietary management and fluid replacement.
Step 1: Clear Liquids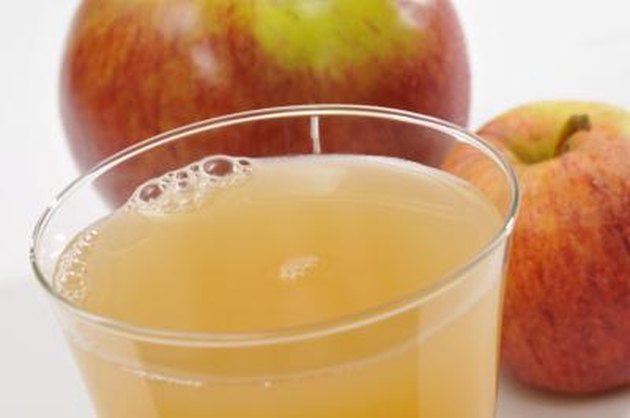 During the first 24 to 36 hours, depending upon the degree of pain, your diet should consist of clear liquids only. Sip small amounts of fluids and avoid eating solid foods. This will allow your gastrointestinal tract to rest and the pain to subside. Clear liquids include ice chips or ice pops; water; sports drinks; powdered fruit drinks; noncaffeinated sodas, such as ginger ale or lemon-lime; bullion or clear broth; gelatin; decaffeinated tea; and diluted fruit juice such as apple, grape or cranberry. Avoid alcohol, citrus juices, caffeinated beverages and coffee.
Step 2: Full Liquids
Once you can tolerate clear liquids, you can progress to full liquids. This typically occurs after 24 hours. Full liquids include all clear liquid as well as soft fruits such as bananas and applesauce; rice-based cereals, oatmeal or cream of wheat; strained soups; strained fruit and vegetable juices; sherbet; and coffee. You may experience a lactose intolerance following gastric pain and consuming dairy can make you feel worse; therefore, it is recommended to avoid dairy products for 1 to 2 weeks.
Step 3: Soft Foods
After approximately 24 hours on full liquids, you should progress to bland, mildly flavored foods while continuing your fluid intake. Soft bland foods includes clear and full liquids in addition to plain pasta or rice; toast; ready-to-eat cereals; saltine or graham crackers; cooked or canned fruits; soft cooked vegetables; boiled or mashed potatoes; hard boiled, poached or scrambled eggs; and tender meat, fish and poultry. Avoid irritating foods, especially spicy, acidic, fried or fatty ones.
Step 4: Regular Diet
Within 24 to 48 hours of starting soft foods, you can gradually return to your regular diet. At this point, your pain should be under control. When following this diet progression, it may take a few days before your digestive system and bowels function normally. While people have varying degrees of tolerance for certain foods, you may want to continue to avoid noncultured dairy, spicy, greasy, fatty or fried foods, caffeine, alcohol and foods such as whole grains, nuts, seeds, fruits with skins and raw vegetables. If your symptoms have not subsided and you continue to have gastric pain, consult your healthcare provider.