Although enough magnesium is typically consumed through diet alone, some people may require a magnesium supplement. Typically magnesium supplements are required by people who've had an illness or are on certain medications that affect their magnesium supply. When you are experiencing a lack of magnesium, certain side effects such as muscle weakness, irregular heartbeat and irritability are common. However, if you are experiencing these side effects you shouldn't immediately rush for a magnesium supplement. Magnesium can have unpleasant side effects as well if taken in excess. One of the most common side effects associated with magnesium supplements is drowsiness.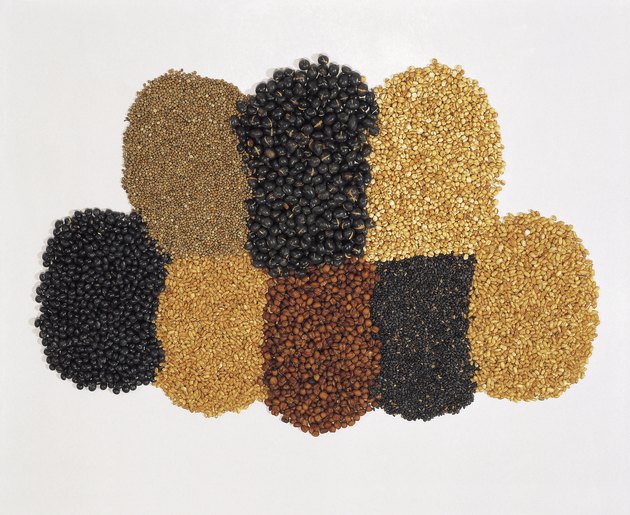 How Much Magnesium to Take
Magnesium requirements can vary based on age, gender and dietary habits. Typically healthy females ages 19-30 should aim to get about 310 mg per day. After the age of 30, females should get 320 mg per day. Males ages 19-30 require more than females, with the Office of Dietary Supplements suggesting 400 mg per day. Males over age 30 require 420 mg per day. For young children the requirements are much less, ranging from 80-130 mg between the ages 1-8. From 9-13 years old, children require 240 mg per day. Males 14-18 require 410 mg, while females in the same age group require 360 mg per day.
Side Effect - Drowsiness
Drowsiness is a common side effect to experience if you are taking a magnesium supplement. Side effects of magnesium should be mild and disappear as usage continues. It is possible for magnesium to interact with medications and other supplements, so be sure to review your current medications before you begin a magnesium supplement.
Severe Drowsiness
Initial drowsiness is thought to be a side effect of taking a magnesium supplement, but if the drowsiness becomes severe this could be a sign of an overdose, according to the Mayo Clinic. An overdose of magnesium is rare, but can happen to you if you do not experience normal kidney function. The rarity of severe drowsiness is what makes this side effect particularly alarming. If you are experiencing persistent drowsiness while taking a magnesium supplement it could be a sign of a more dangerous medical situation.
Safety
If you are thinking about taking a magnesium supplement be sure to consult your physician before use. If you begin to experience severe or persistent drowsiness consult your physician immediately and discontinue use of your magnesium supplement. If you are giving a magnesium supplement to a child, note the difference in dosage between adults and children. Also be sure to consult your doctor before starting your child on a magnesium supplement.