The upper back is an area women are prone to store fat. However, you can make your back smaller by performing a regular cardiovascular and muscle-toning regimen. Resistance training will strengthen and tone the area, but cardio is more effective at burning the fat; this includes fat on your back. Thus, you should implement a routine that includes both strength exercises and cardio. Reducing your caloric intake is also key in making your back smaller.
Dumbbell Pullovers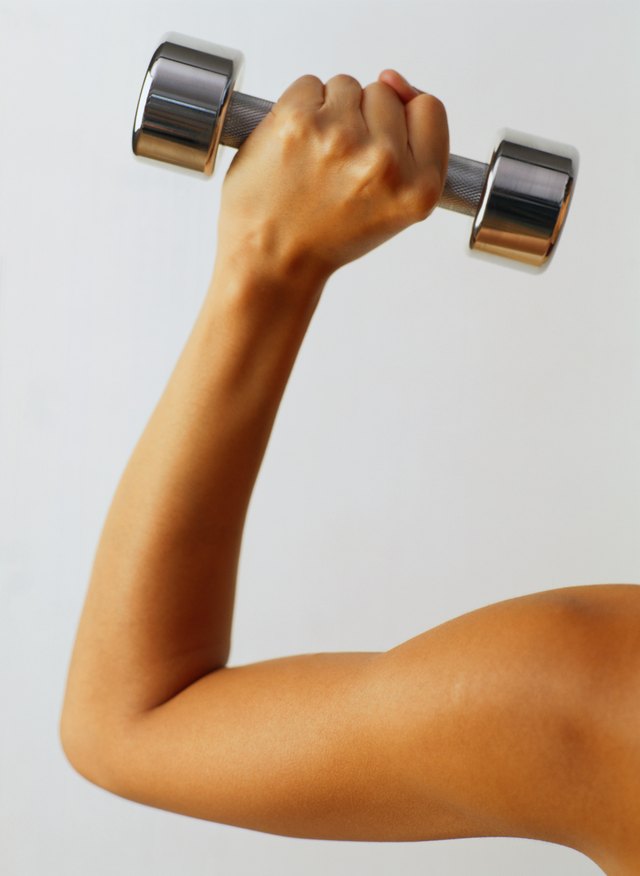 Dumbbell pullovers target the mid and upper back, the two regions that typically retain fat and are often more broad. To perform this move, lay on your back on an exercise bench with your head resting on the edge. Hold a dumbbell and grip the end with both hands. Extend your arms over and past your head, dipping the dumbbell down to the ground behind your head. Tighten your back muscles to pull the weight back above your chest. Adjust weight so that your back feels tight at 15 to 20 repetitions. Perform three sets.
Upright Rows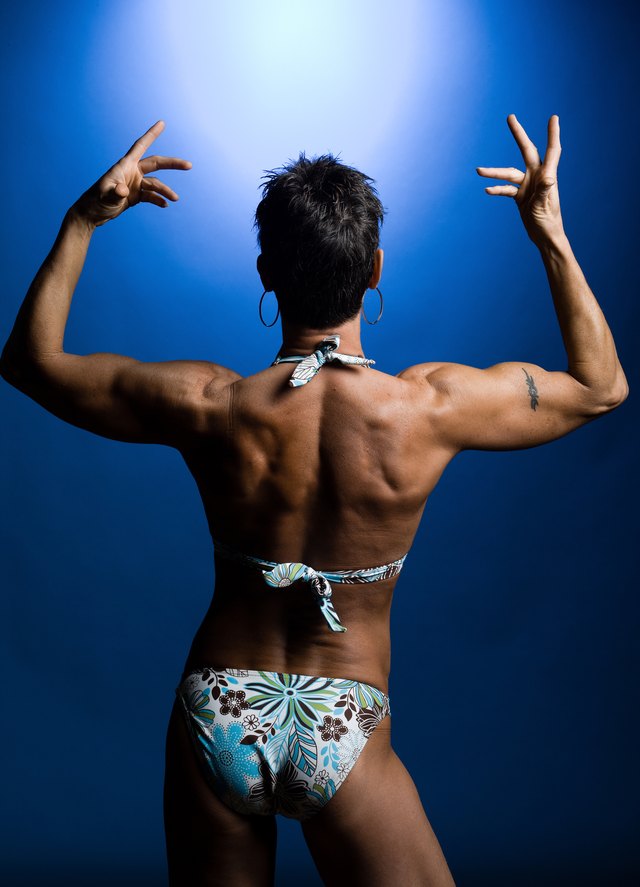 Upright rows isolate the top of your shoulders and the upper region of your back. Start upright, legs shoulder-width apart, holding your dumbbell with arms extended down in front of you. Pull the dumbbell upright as high as your chin while maintaining a strong posture. Do not let your back arch and do not lock your knees. The weight you choose should cause your back and shoulders to be tight upon completion of 15 to 20 reps. Complete three sets. This move makes the upper part of your back smaller and more toned when combined with cardiovascular exercise.
Bent Over Row
Bent over rows target the upper back and posterior area of the shoulders. You can also substitute a weight plate or kettlebell for the dumbbell in doing this move. Stand with feet shoulder-width apart with your torso bent down so that it is parallel to the ground, or slightly more upright. Hold this posture. Grasp the weight with arms extended below, then pull the weight to your chest, while you squeeze your shoulder blades together. Complete three sets of 15 to 20 repetitions four to five times a week to shrink the fat accumulation in those areas.
Single Arm Row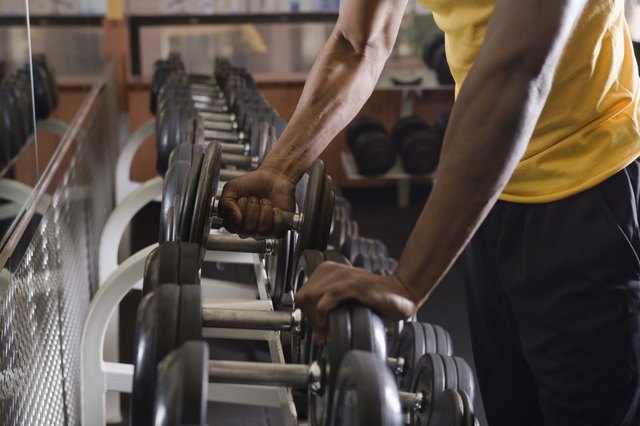 With single arm rows, make sure to use approximately half of the weight you use for rows; use a bench for balance. Start with your left knee and palm resting on the edge of the bench. Your other foot should be flat on the ground. The dumbbell should be in your right hand. With your torso parallel to the ground, pull the weight up and drive your elbow upwards. Do 15 to 20 repetitions on each arm. Remember, when your right arm holds the weight, the right leg is on the ground, and visa versa.