Acidic cooking and baking ingredients, such as vinegar and lemon juice, give dishes a sour or tart taste. Certain fruits and vegetables, including tomatoes, release acid when they are exposed to heat. To reduce the acid in your recipes or dishes, counter it with a base or reduce the acid that is released during the cooking process.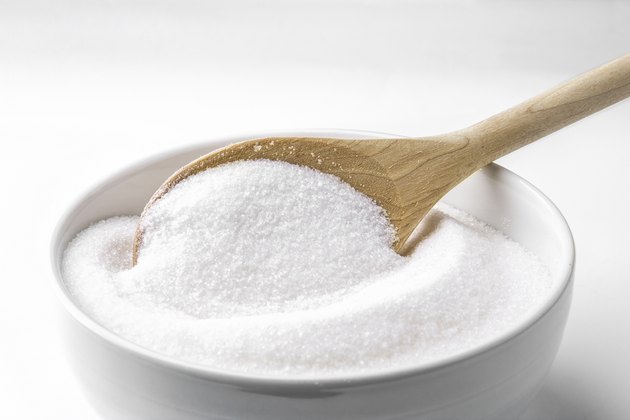 Step 1
Dilute sauces or liquids with water or sugar to cut the acid. Use 1 cup of sugar and 64 oz. of water for every cup of lemon juice to make a simple lemonade that uses the sweetness of sugar and the neutral pH of water to offset the tart acid of the lemon juice.
Step 2
Simmer acidic vegetables, such as tomatoes, over low heat for a longer period of time to reduce their acidity. For example, simmer spaghetti sauce in a slow cooker for 6 to 8 hours rather than simmering it for an hour on the stove. It takes approximately 6 hours to reach the 209-degree simmering point in a slow cooker compared to 30 to 40 minutes on a stove.
Step 3
Mix baking soda or salt with your recipe ingredients to counter acidity. Baking soda has a pH of approximately 9, while lemon juice has a pH of approximately 3. Table salt's pH varies. Sea salt has a pH of approximately 8. Add baking soda to your bread and cake recipes to leaven the bread and counter acidity.
Things You'll Need
Water

Sugar

Slow cooker

Baking soda
Tips
An acid is a compound with a pH below 7; bases have a pH above 7. Neutral compounds have a pH of 7.
Food spoils when it's exposed to heat or oxygen. Add vinegar or sugar to fruits and vegetables to prevent rapid spoilage.