Most people find that fatty liver disease is "silent" -- it doesn't usually produce any symptoms you particularly notice. A given patient might feel a bit tired, or report a pain in her upper right side, right around her liver. But in most cases, she won't feel any adverse health effects from a fatty liver. That changes, however, if your fatty liver disease progresses and begins to damage your liver. In that case, you may experience nausea and other symptoms due to your condition. If you experience those symptoms, you need to visit your physician right away, since it can indicate you're developing a serious health condition.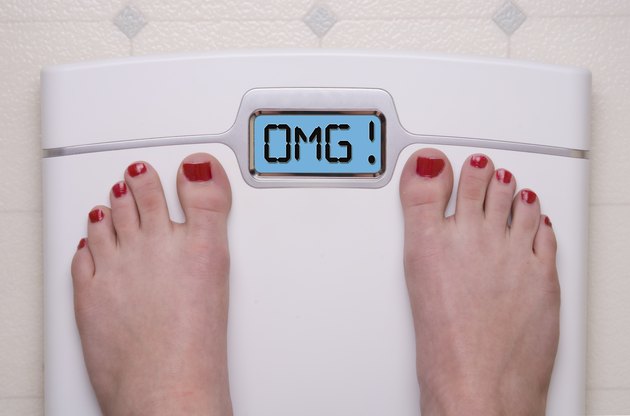 Background
Fatty liver disease, a condition in which your liver develops fat deposits, may affect as many as 60 million Americans. It disproportionately strikes those who are obese and who have diabetes, and it's likely that obesity -- or an underlying associated metabolic process -- may cause or exacerbate fatty liver disease. Most people who have the condition won't see it develop into a major health concern. However, in a minority of patients, fatty liver disease causes scarring and eventually liver failure.
Symptoms
Although you might feel more tired than normal, and you might experience a dull pain or twinge from your liver on occasion, in most cases you won't feel anything when you have fatty liver disease. In fact, you probably won't even know you have it unless your doctor tells you. It's unusual that early fatty liver disease would cause nausea, so if you have stable fatty liver disease that hasn't progressed, you should talk with your doctor about alternative causes for your symptoms.
Progression
Most people with fatty liver disease never see their conditions progress. However, a minority of fatty liver disease patients -- it's not clear how many -- eventually will develop cirrhosis of the liver. Such a person can experience liver failure stemming from his disease. Once you have extensive liver scarring and potential liver failure, you may start to notice severe symptoms, including nausea, fluid retention and a reduction in muscle strength and mass. You'll also experience fatigue, which may be extreme, and a loss of appetite. These symptoms result because your liver no longer functions properly, leading to a buildup of bodily waste products and proteins in your bloodstream.
Considerations
If your fatty liver disease has progressed to cirrhosis and liver failure, you'll need your doctor involved in your care. Therefore, if you have fatty liver disease and experience symptoms such as nausea, you should schedule a fast appointment with your doctor to determine what's happening with your condition. Depending on what he finds, your doctor will make specific recommendations for you to preserve your liver function and help alleviate your feelings of nausea.