Ashwagandha has been used for more than 4,000 years in Indian medicine to treat inflammatory disease and tumors and as a general health tonic, or adaptogen, that helps your body resist stress. It's also traditionally used to treat chronic liver disease. Though you are likely to hear it is a safe herb that has little or no side effects, consult a doctor before trying it for any purpose, especially if you have a health condition or you take medication. Ashwagandha can, in fact, have side effects and interact with medication.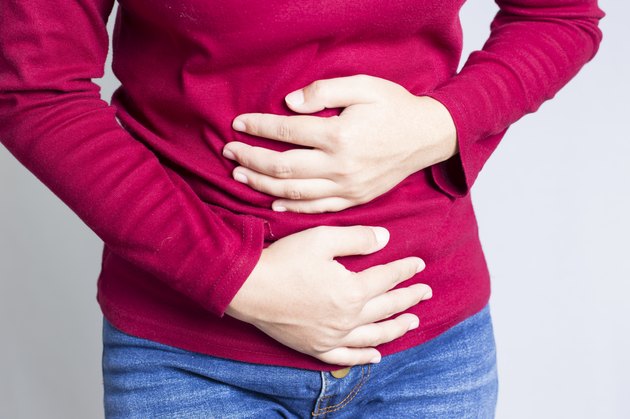 Side Effects
Ashwagandha's side effects are rare, according to "Natural Physician's Healing Therapies," by Mark Stengler. They include diarrhea, gastrointestinal upset and vomiting. Digestive upset is more likely at higher doses. Ashwagandha is considered nontoxic, but even when relatively safe, herbs, like foods, don't always agree with everyone.
Contraindications
If you have peptic ulcer disease discuss ashwagandha with your doctor before trying it. This herb may worsen your condition by irritating your gastrointestinal tract. Also consult a doctor if you have a thyroid condition because ashwagandha may stimulate secretion or synthesis of thyroid hormone. Avoid ashwagandha when you are pregnant.
Immunosuppressive Drug Interactions
Ashwagandha may reduce the immunosuppressive effects of certain drugs, according to "The Essential Herb-Drug-Vitamin Interaction Guide," by George T. Grossberg and Barry Fox. These include azathioprine, cortisone, flunisolide, hydrocortisone, loteprednol, prednisone, tacrolimus, thalidomide and trimacinolone.
Sedative Drug Interactions
Ashwagandha acts as a monoamine oxidase inhibitor, defined as a drug that increases availability of the neurotransmitter dopamine in your body. Taking ashwagandha with herbs or supplements that have sedative properties can enhance both adverse and therapeutic effects. These include valerian, kava, 5-HTP and Saint-John's-wort. Taking it with certain drugs also can magnify both positive and negative effects of the drugs. These include alfentanil, alprazolam, butalibital, chloral hydrate, codeine, diazepam, fentanyl, glutethimide, hydrocodone, meperidine, morphine sulfate, oxycodone, pentobarbital, propofol, quazepam, sufentanil, zaleplon and zopiclone. Talk to a health care provider before combining this herb with any medication or other supplement.
Liver Effects
Ashwagandha appears to have liver-protective effects, according to a 2010 "Journal of Basic Clinical Physiology and Pharmacology" study. The herb's antioxidants, bioflavanoids and other bioactive compounds offer protection by scavenging the free radicals, notes lead study author T. Jeyanthi. This study was done on rats, however, so more research is needed to determine whether the herb offers the same benefit to humans. Seek medical advice if you have a liver ailment, and develop a treatment plan in conjunction with your health care provider.