Whether you're pressed for time in the mornings or you're just not hungry, missing breakfast is a big mistake, especially when trying to avoid weight gain or trying to eat for optimal energy. Your metabolism slows during sleep to conserve energy and needs fuel to restart the engine. The sooner you feed your body for the day ahead, the better.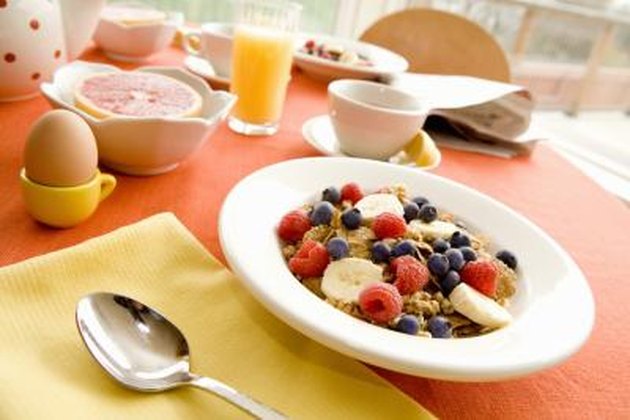 When to Eat
According to the National Weight Control Registry, 78 percent of successful dieters report eating breakfast every day. The ideal time for breakfast is within an hour of waking. You are much more likely to over eat later in the day if you don't have something within the first hours of daily activity. Eating breakfast can even help improve mood and cognition.
What to Eat
The ideal first meal of the day is a balance of whole grain carbohydrates, protein, and healthy fat. Skip the high sugar, processed foods like pastries, donuts and sugary cereals and reach for whole fruits, old-fashioned oatmeal, hard-boiled eggs or whole-grain English muffins with nut butters.