Lean-looking legs are a desirable trait and can be yours when you follow a structured fitness program. Genetics only partially determines the shape of your body. For example, some people may naturally have more muscle in their legs, while others may have thinner thighs. However, no matter what your genetic structure is, if you follow a healthy eating pattern and increase your exercise, you can fit into your skinny jeans.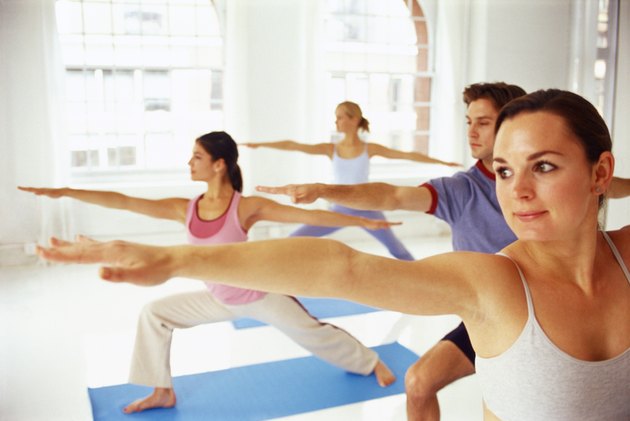 Step 1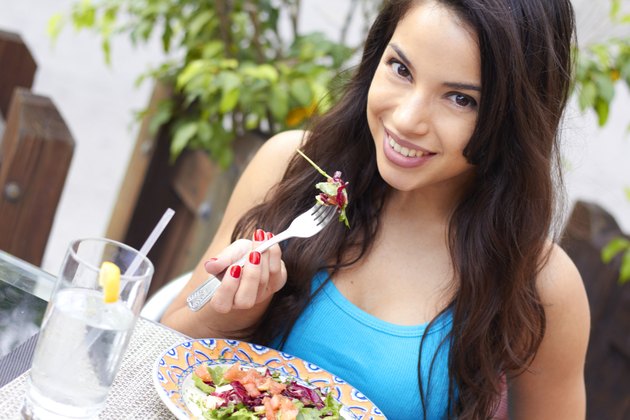 Reduce your caloric intake by 200 to 300 calories a day. Overeating causes weight gain, and even lean legs can look bulky when you have excess fat lying on top of them. To lose 1 pound of fat, you must burn 3,500 calories. Choose to cut back daily to promote weight loss from your entire body, including your legs.
Step 2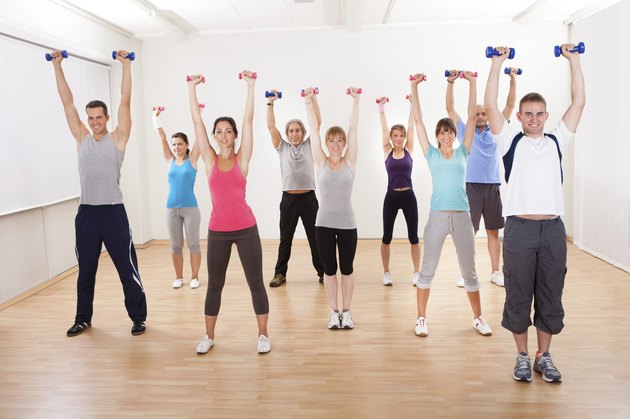 Gain lean muscle. The more muscle you have, the more efficiently you are able to burn calories and boost your metabolism. Perform your weight training by using lighter weights or your own body weight to increase your muscular endurance rather than muscle size. For example, complete sets of 15 for lunges and squats using no weight or light weights.
Step 3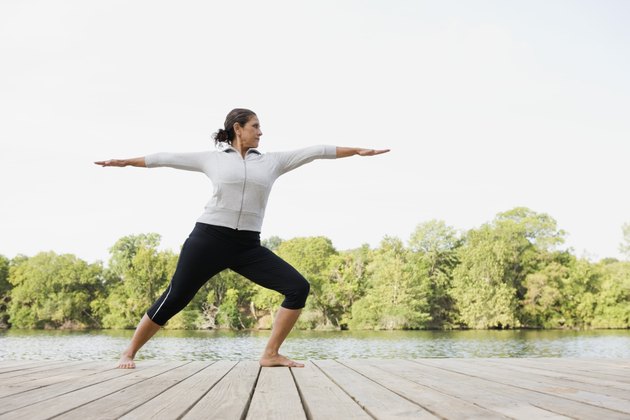 Roll out your yoga mat. Yoga can help you lengthen the muscles in your legs. Yoga helps build strength in your body, while also toning your muscles. Yoga poses such as Warrior A, Warrior B and triangle pose all help tone the legs and reduce any bulky appearance.
Step 4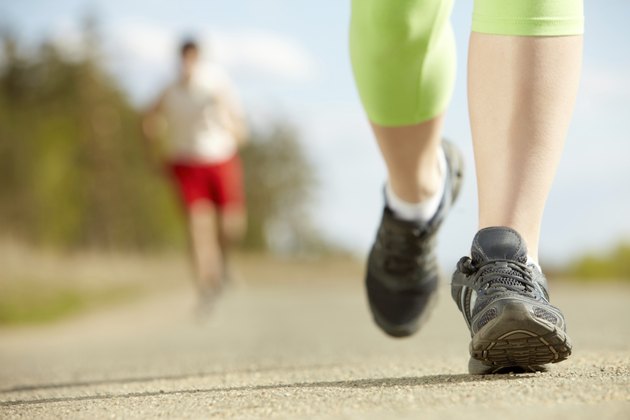 Train aerobically for 60 minutes daily. Aerobic training helps you melt fat from your entire body, including your legs. Choose activities such as running and swimming to help you blast calories and focus on your lower body. Avoid exercises like cycling and plyometric cardio training, which use a lot of resistance, causing you to build bulky muscles.
Step 5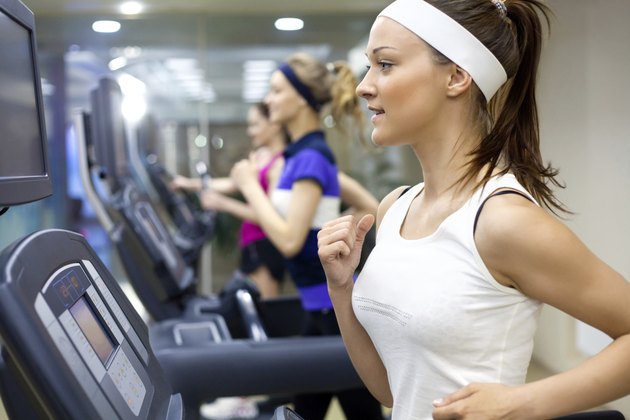 Train with intervals to blast more fat. Interval training burns more calories and fat than traditional cardio exercise because it uses both the aerobic and the anaerobic energy systems. During your cardio training, pick two days to train with intervals. Work at a high intensity for a short period of time followed by a moderate pace for a longer duration. For example, sprint for 30 seconds followed by one minute at a moderate pace.