It is a common misconception that most people need to eat meat to consume enough protein. Nearly all foods except for highly refined products such as sugar, alcohol and oils contain varying amounts of protein. Some plant-based powerhouses like beans, grains, nuts and seeds can serve up even more protein per serving than an ounce of meat. Certain vegetables also pack a protein punch, as well as being high in fiber and nutrients.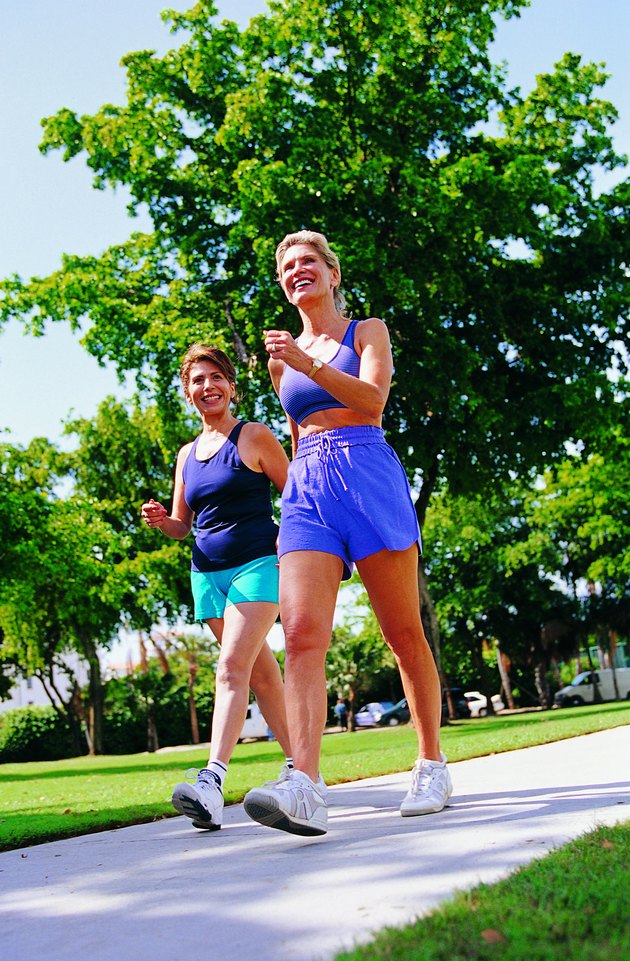 Pile on the Peas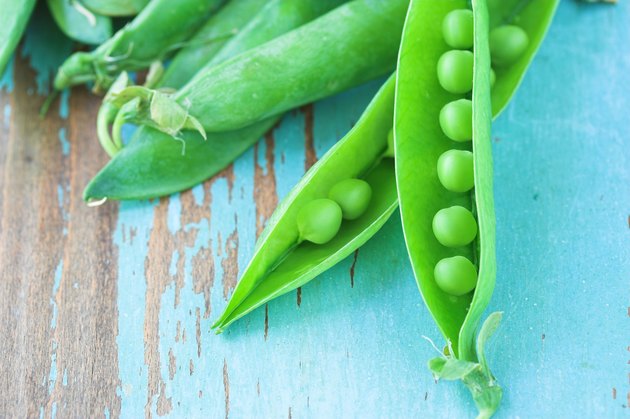 Ranking as one of the best sources of vegetable protein, 1 cup of cooked peas provides 8 grams of protein. Peas are also full of fiber and can be enjoyed fresh or frozen, in soups, stews, side dishes, casseroles and salads.
Steam up Some Spinach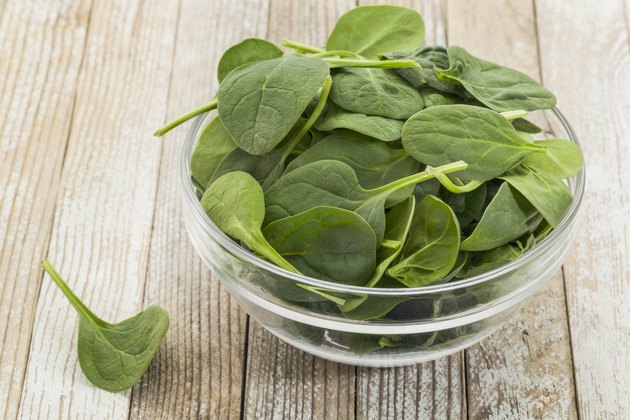 Popeye was right -- spinach can make you stronger. One cup of cooked spinach contains 5 grams of protein. Try adding fresh spinach to sandwiches for a quick nutritional boost.
A Load of Legumes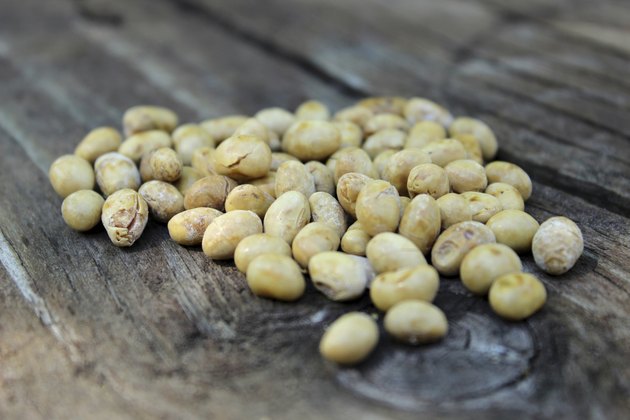 Black beans, adzuki beans, lima beans, fava beans, kidney beans, great northern beans, soybeans -- you name it, they're all in the legume family of vegetables, and they are all high in protein. One-half cup of cooked black beans provides 7.5 grams of protein, while the same amount of soybeans can contain about 15 grams of protein.
Nutrition-Packed Kale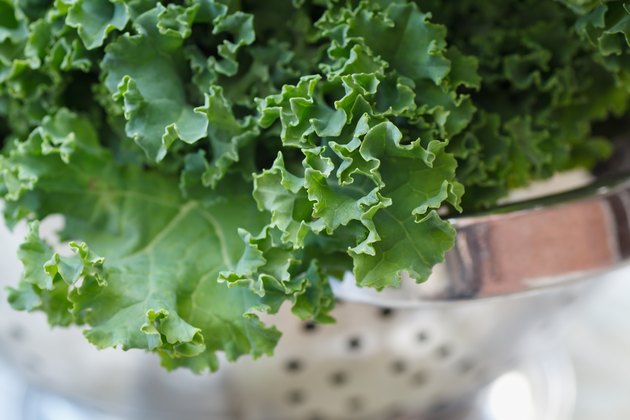 Kale is a leafy green cruciferous vegetable that is chock-full of essential vitamins A, C and K as well as minerals like copper, potassium, iron, manganese and phosphorus. A cup of kale is only about 40 calories but packs 2.5 grams of protein.
Baked Potatoes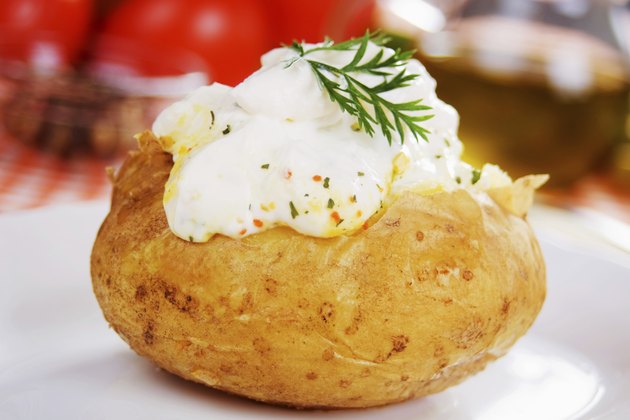 Not usually thought of as a health food, one medium baked potato provides about 3 grams of protein. Add plain nonfat Greek yogurt instead of sour cream to your baked potato, and you can double your protein intake. Baked potatoes are also high in fiber (if you eat the skin) and potassium.
Corn off or on the Cob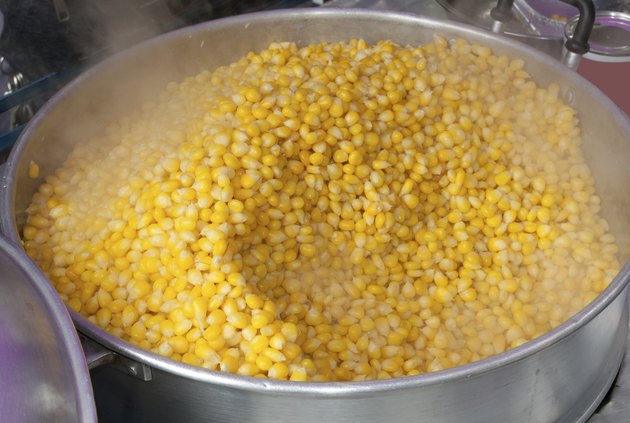 One cup of yellow cooked corn contains about 5 grams of protein. Surprisingly, corn also contains the highest level of antioxidants of any vegetable. Enjoy it right off the cob or try adding corn to salsa, burritos or a cold bean salad.
Broccoli Florets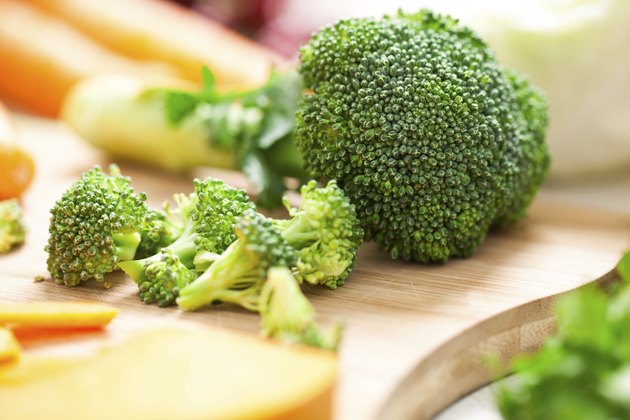 Dip broccoli florets in hummus, a dip primarily made from another legume (chickpeas), for a double dose of plant proteins. Add broccoli into stir-fries and casseroles, and you'll gain 4 extra grams of protein for every cup of cooked broccoli you eat.
Get Lentils in the Mix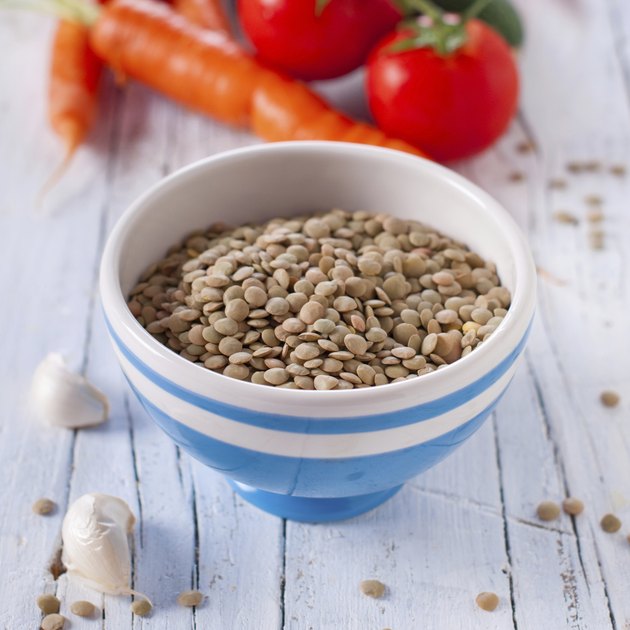 Another type of legume in the same family as beans, lentils pack approximately 9 grams of protein per half-cup. Lentils are best enjoyed in soups and stews or mixed with a high-protein grain like quinoa, bulgur or brown rice.
Seasoned Edamame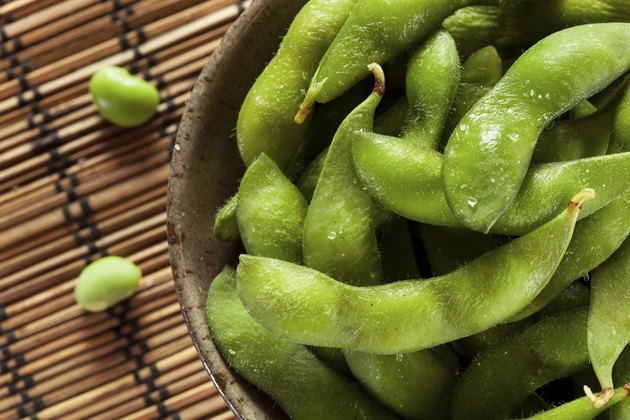 Edamame are young, larger soybeans that are harvested early while the beans are still green. One-half cup serving of edamame can provide between 6 and 10 grams of protein, depending on the brand. They taste sweeter than typical soybeans and are sold fresh or frozen in the pod or shelled. Simply season and brush with a small amount of olive oil and serve as a snack or appetizer.
Fiber-Filled Artichokes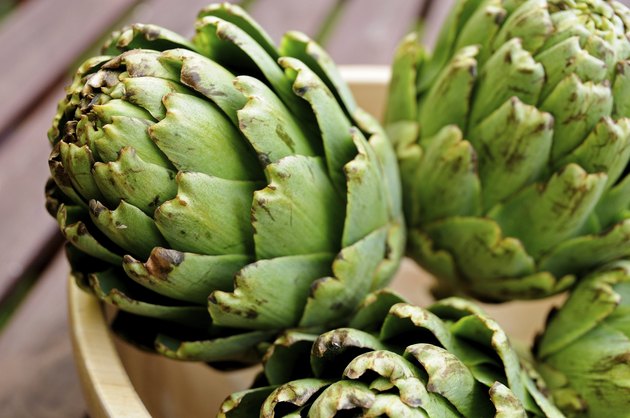 One medium artichoke contains 4 grams of protein and only 60 calories while providing 7 grams fiber and no dietary fat. They are also good sources of iron, potassium, vitamin C and magnesium. Artichokes pair well in Mediterranean dishes, salads and pasta.
Other Plant-Based Protein Sources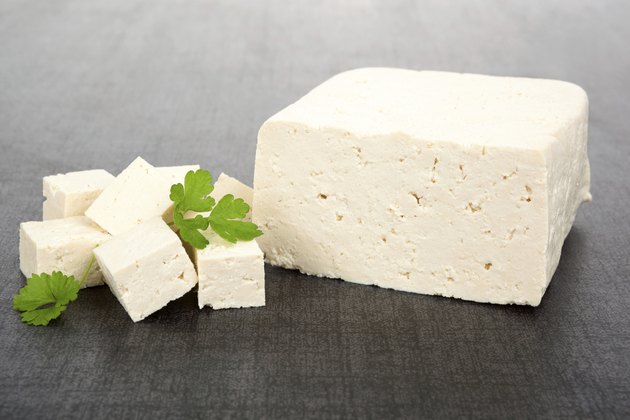 While all 10 of these vegetables contribute good amounts of protein to the diet, don't forget about other plant-based proteins like soy milk, tofu and soy yogurt, nut and nut butters, and seeds such as pumpkin, flax and hemp. Whole-grain breads and pastas, whole oats and other grains like quinoa are another healthy option for increasing protein intake.