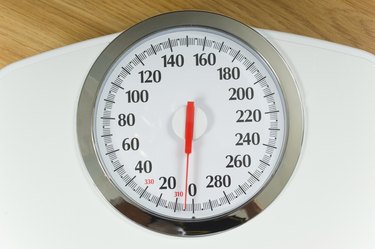 The Sacred Heart Diet is a seven-day rapid weight loss plan that is rumored to have been developed by the cardiology department at the Sacred Heart Memorial Hospital; the hospital, however, denies this claim. Theories state that the diet was developed to help people with heart problems and overweight lose weight before the start of surgery. A seven-day rapid weight loss diet for people undergoing heart surgery is a soup-based plan that claims you can lose 10 to 17 pounds in the first week.
Proponents of the Sacred Heart Diet also assert that the soup helps flush out toxins from the body, leaving you feeling healthier and more energized. Some people also claim that the ingredients in the soup help you burn calories faster, although this is a false theory. The diet is merely a reduced-calorie plan.
The main staple on the Sacred Heart Diet is a broth-based soup. Each day involves consuming some of the homemade soup, which is made from tomatoes, onions, beef broth, soup mix, celery, green beans, carrots and peppers. The diet details a strict seven-day plan that you must follow precisely. On the first day of the diet, you may consume soup and fruit only. The second day allows the soup, vegetables and one baked potato. On the third day, you can eat all of the soup, fruit and vegetables that you want and the fourth day allows soup, at least three bananas and skim milk. On the fifth day you eat beef, tomatoes and soup and on the sixth day you are required to eat at least one serving of soup, along with unlimited amounts of beef and vegetables. The last day of the plan allows soup, brown rice, vegetables and unsweetened fruit juice.
The diet also recommends at least six to eight glasses of water every day to prevent dehydration. In addition to water, you are also permitted to drink herbal teas, coffee and unsweetened cranberry juice. According to Diet.com, some versions of the Sacred Heart Diet allow baked skinless chicken or broiled fish in place of the beef.
In 2004, the Sacred Heart Hospital in Canada issued a formal statement denouncing the Sacred Heart diet and denying any involvement in the creation of the diet plan, according to EveryDiet.org. The American Heart Association and the Sacred Heart Medical Center also deny any association with the Sacred Heart Diet. If you are waiting to undergo surgery, do not follow a seven-day rapid weight loss plan unless you have specific instructions from your surgeon. The diet is lacking in calories, protein and various vitamins and minerals that keep your body healthy and strong during surgery.