Reverse kegel exercises can help men who are contending with prostate cancer, erectile dysfunction or premature ejaculation. Performing reverse kegel exercises will help you control the penile muscles and build stamina and strength. These exercises can give you and your partner a more satisfying sex life by promoting longer lovemaking.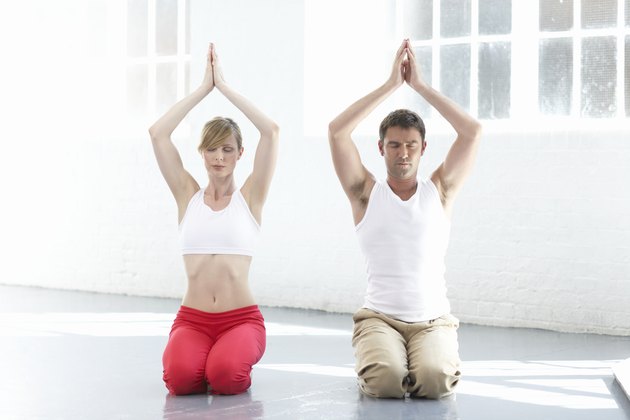 Step 1
Locate your frontal penile muscles when urinating. Contract the muscle at the front of your penis to allow the urine stream to evacuate faster.
Step 2
Sit in a quiet room. Breathe deeply to clear your mind of any distracting thoughts. You should be focused and centered before starting. Dimming the lights and closing the curtains can help you to achieve a relaxed state.
Step 3
Focus on your penile muscles, and start to contract the muscles located at the front of the penis. Keep your pelvic muscles relaxed as you do this.
Step 4
Breathe deeply and "push" out the muscles, keeping pelvic muscles relaxed and focusing on the frontal penile muscles. Hold the muscle contraction for a few seconds, then relax and exhale.
Step 5
Repeat for 10 to 15 repetitions, slowly increasing your repetitions daily.
Warning
Do not overdo your exercises in the beginning, as this can cause penile injury.