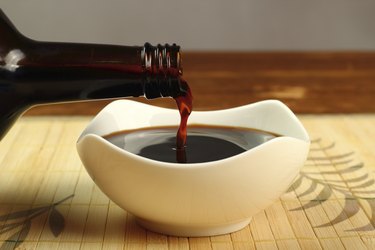 Kojic acid and its derivatives are small molecule compounds isolated from the fungus Aspergillus oryzae. These organic compounds exhibit antibacterial and antifungal properties and possibly anti-inflammatory characteristics, but more data is needed to confirm. Kojic acid also acts as both antioxidant and bleaching agents in cosmetic creams. Kojic acid has a natural preservative effect when added to various food products. The isolation and use of kojic acid originated in Japan in 1907 and still remains in several common items in the Japanese diet.
Miso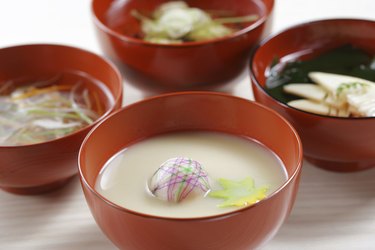 Miso soup is a common starter dish for Japanese meals. The main component of miso soup is dried soybean paste that you dilute in hot water. Soybean paste contains a high level of kojic acid.
Soy Sauce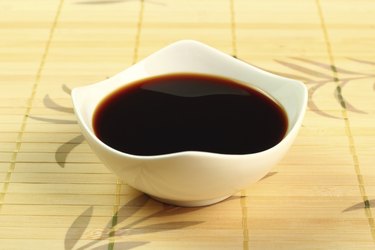 Shoyu, otherwise known as soy sauce, consists of high concentrations of kojic acid and its derivatives. Kojic acid helps to preserve the flavor and shelf life of soy sauce. Soy sauce can be used directly on rice, sushi, meat, or fish or it can be used to make a sauce or marinade.
Sake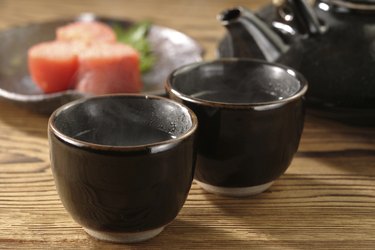 Sake is an alcoholic beverage that has been distilled from rice. To make sake, kojic malt is used in the fermentation process. Sake typically contains higher alcohol content than wine or beer and can be served hot or cold.
Food Additive
Kojic acid has been used to prevent discoloration of vegetables, meats and crustaceans. It can also be added to boost flavoring and preserve taste. To be certain which food products have kojic acid present, check the list of ingredients on the back of the package.