Trying to motivate your wife to lose weight may put you on thin ice in your relationship. No woman wants to hear her partner take note that she's put on a few pounds, and she's probably embarrassed about the subject. Use gentle tactics to nudge her in the right direction, and then give her all of the support and understanding that she needs in order to reach her fitness and weight-loss goals. As her spouse, you have the ability to push her and keep her motivated as you work together.
Step 1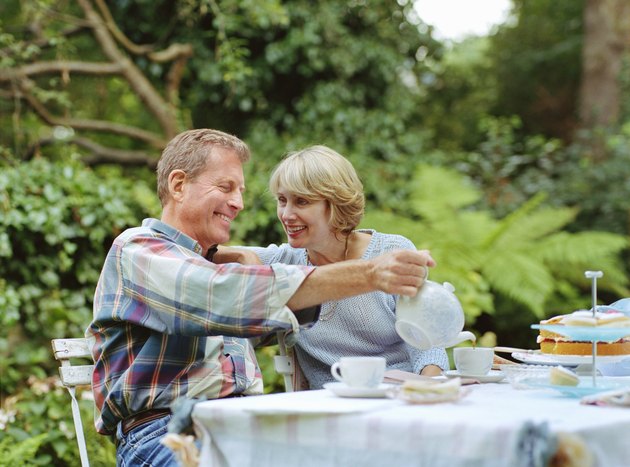 Discuss her health with her. Don't ask her to lose weight because you'd find her more attractive. Show concern for her longevity and quality of life instead. Showing concern for her health helps her to feel loved, as opposed to feeling hurt or sad that you want her to lose weight just for the sake of being skinny.
Step 2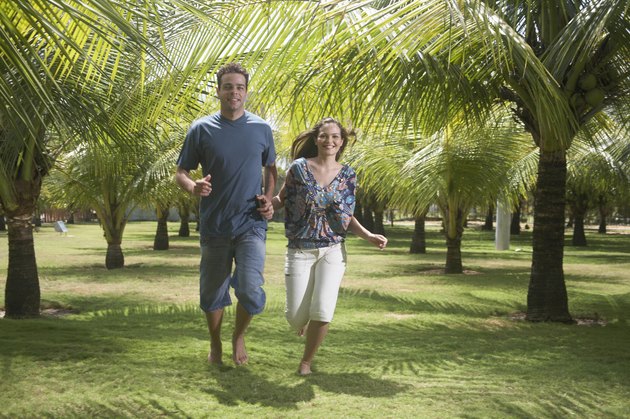 Join her in her weight-loss goals. Families.com recommends that you take walks together, join a gym together or embark on other fitness goals as a couple. Exercising with her shows your wife that you are willing to put forth some effort in the battle against weight loss, and keep her motivated when she is bored by some of her fitness activities. You may find that it becomes a common bond between you.
Step 3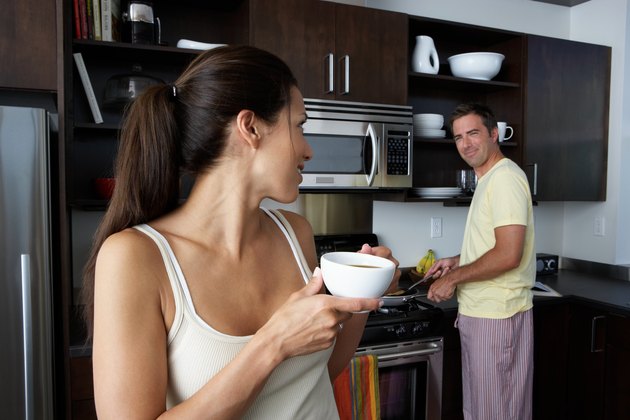 Offer to take over the cooking responsibilities, and learn how to shop for and prepare healthy meals so that she doesn't have to worry about counting calories or deciding what to put on the table. It's a generous offer that a tired mom and wife will be happy to take you up on, and Hitched magazine notes that it gives you the opportunity to change what is in the cupboards of your kitchen with subtlety.
Step 4
Find ways to give your wife small rewards and gifts to congratulate her on any small weight-loss goal that she meets. A dress in a smaller size, a smoothie maker, an MP3 player for the gym or some new workout clothes may motivate her to hit the gym harder or eat more healthy food. It's an easy way to be supportive without being pushy.
Step 5
Refrain from making comments about her weight in the past tense. For instance, never talk about the way that she used to look. This will only depress her and cause her to resent you for expecting her to never change. Instead, give her positive feedback about her body now, and let her know that there are things that you love about her body, weight loss or not. Knowing that she has that full support behind her can motivate her to work out so that she can please you even more. Dr. Howard Rankin, a Hilton Head Island, SC, psychologist and author also warns against withholding intimacy in exchange for weight loss. It will make your wife feel badly about herself and angry with you.
Warning
If you or your spouse have any underlying health conditions, consult a doctor before beginning your weight loss journey.