Anyone who has ever become breathless while climbing several flights of stairs knows the muscle and cardiovascular benefits that accompany stair climbing. This effect is harnessed by the creation of a stair climber or stair stepper machine, which attempts to emulate climbing stairs. An additional benefit of a stair stepper is that the resistance often can be adjusted in order to increase the difficulty and amount of muscles used.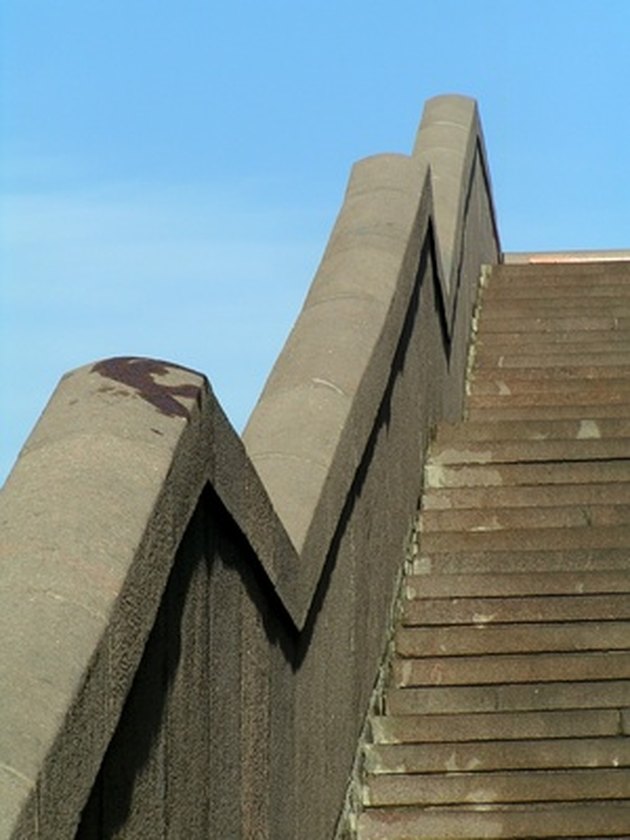 Quadriceps
Picture the action of the leg taking a step up: you'll envision the muscles above the knee straining or working. These muscles are your quadriceps muscles. The quadriceps muscles, or quads, represent four muscles: the Vastus Lateralis, Vastis Medalis, Vastus Intermedius and Rectus Femoris. The quads' function is to straighten the leg by extending the knee, and stair stepping naturally works the muscles involved in this process.
Hamstrings
Like the quadriceps muscles, the hamstrings are composed of several muscles; however, instead of four muscles, there are three in the hamstrings. These include the biceps femoris, semitendinosus and semimembranosus. You can locate the hamstrings underneath the buttocks on the back of the leg. When working out on a stair stepper, the hamstrings act in opposition to the quadriceps.
Gluteal Muscles
The gluteal muscles or gluteus maximus are some of the strongest muscles in the body. Also known as the buttocks, the gluteal muscles move the thigh backwards and forwards. For this reason, they are especially developed in climbing stairs, as the leg motion involves moving up and down. The gluteal muscles are especially used when a person is lunging or squatting, which are two of the main motions while climbing stairs.
Hip Flexors
The hip flexors consist of two muscles: the iliacus and psoas muscles, both of which attach to the femur. The hip flexors are vital to the swinging and movement of the legs. When a person is stepping, the hip flexors allow the thigh to be brought upward toward the abdomen.
Calves
The calf muscles or the gastrocnemius (pronounced gast-roh-knee-me-us) and soleus muscles are found on the back of the legs underneath the knee. The calf muscles help to lift the heel. The gastrocnemius muscles are the visible portion of the calf muscles, while the soleus muscles lie deep within the calves. As a person plants her foot down and then lifts up to climb up the stairs, the calf muscles are activated.