Fluid retention can result from prolonged sitting or standing, taking certain medications, eating foods that are high in sodium or suffering from certain diseases including liver or kidney disease. Certain foods are natural diuretics, meaning they increase and encourage urine production, which can provide relief from edema, or fluid retention.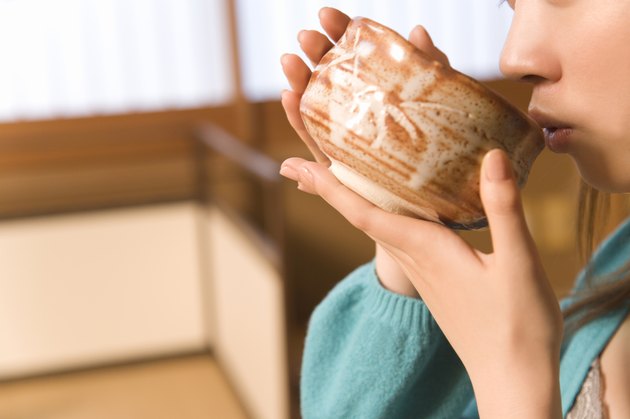 When to Use a Diuretic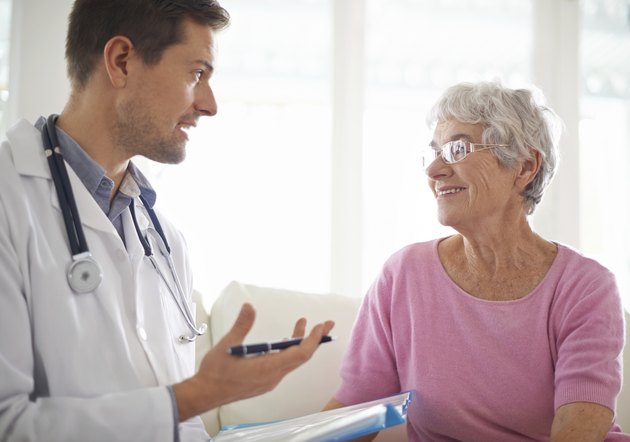 There are different types of diuretics but in general, they help to rid the body of sodium and water and are used to treat a variety of conditions in addition to edema, such as high blood pressure, glaucoma, osteoporosis and kidney stones.
Diuretics work by stimulating your kidneys to produce more urine, extracting water from the blood and reducing pressure on the walls of the arteries, which may be beneficial for people with high blood pressure and other heart-related conditions.
Caffeinated Foods and Beverages as Natural Diuretics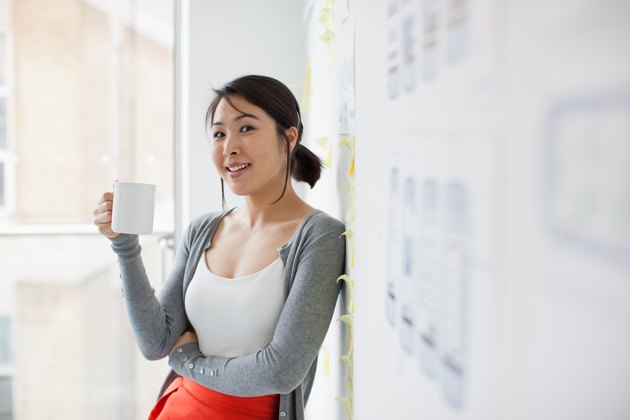 Drinks that contain caffeine, such as tea and coffee, are diuretics because caffeine, in addition to being an energy booster, encourages your body to urinate more frequently. Caffeine is found naturally in the fruits and seeds, including kola nuts, cocoa beans and is considered safe for regular consumption. It is also made synthetically and added to sports drinks and some types of pain and flu medications.
In traditional medicine systems, tea, with its naturally occurring caffeine content, was used as a stimulant and diuretic. Tea leaves are processed to make black, green, white and oolong. The recommendation is that that adults consume no more than 200 to 300 milligrams of caffeine per day.
Fruits and Fruit Juices as Natural Diuretics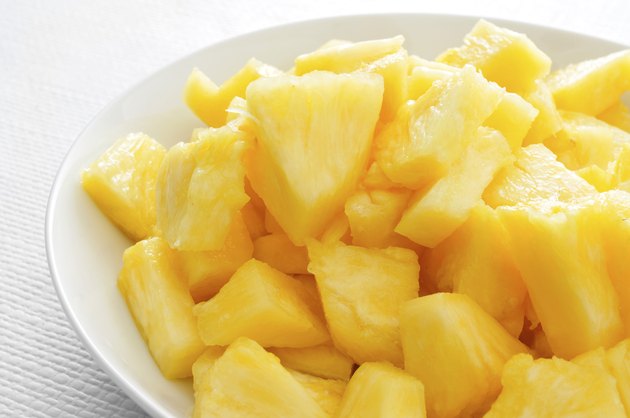 Fruits and fruit juices that are high in the electrolyte mineral potassium are a natural diuretic; potassium helps the body pass sodium through urine. In particular, citrus fruits and juices, such as lemon juice, are natural diuretics. Similarly, pineapple, while not a citrus fruit, is a natural diuretic. In traditional African medicine, dried, powdered pineapple root is used as a natural treatment for edema. The University of Maryland also recommends blueberries, grapes and cherries to help treat edema.
Peaches work as both a laxative and diuretic when eaten, reports the National Institutes of Health. Similarly, the cucumber also acts as both a laxative and a diuretic. In the book "Rawsome!," author Brigitte Mars reports that the fruit also helps to dissolve the uric acid that may cause kidney stones.
Vegetables That Are Natural Diuretics
Certain vegetables are natural diuretics, including asparagus, beets, seaweed, pumpkin and green beans; however, because some vegetables can interact with certain medications, you should let your medical provider know if you have plans to drastically alter your diet to include more natural diuretics when you are already taking diuretic medication.
Leafy greens, such as spinach, kale and even cilantro and parsley are also natural diuretics. Parsley, in particular, increases the amount of urine your body produces and is naturally high in potassium, which minimizes the risk of low potassium levels as a result of using diuretics.
Artichokes help stimulate the appetite, as well as treating bile deficiency and encouraging urination. Their rich phytochemical and mineral content also ensures you will not lose excess potassium through urination.
Members of the onion family are also considered natural diuretics, so including garlic, leeks and onions in your daily diet can help reduce fluid retention. These vegetables have the added benefit of boosting flavor without needing extra salt. This can help with fluid retention because a high sodium diet can cause your body to retain fluid in an attempt to balance out your system.
Herbs That Are Natural Diuretics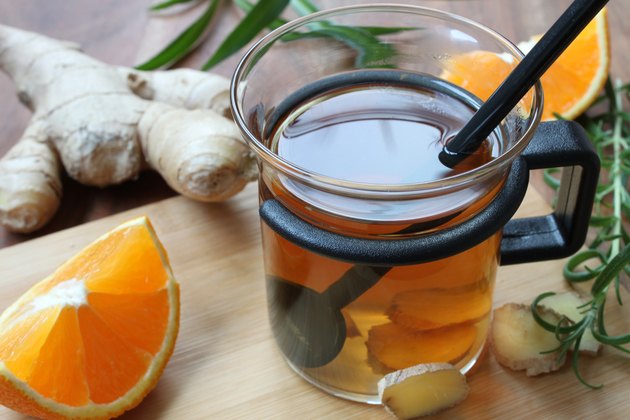 Herbs commonly found in dietary supplements and teas that are diuretics include dandelion, ginger, hawthorn, juniper, horsetail and stinging nettle.
In a study published in the "Journal of Alternative and Complementary Medicine" in 2009, scientists gave volunteers dandelion leaf extract and measured their urine output volume and frequency of urination. All 17 volunteers had an increase in urination -- a five percent increase on average -- within five hours after taking the extract.
Seeds as Natural Diuretics
Celery seed is a food spice and herbal medicine that is a natural diuretic. According to the University of Maryland Medical Center, celery seed has been used as medicine for thousands of years in the Eastern world, but today it is mostly used as a diuretic. The University of Maryland Medical Center also notes that celery seed is also used for treating arthritis and gout, helping reduce muscle spasms, calming the nerves, reducing inflammation and lowering blood pressure.
23 Foods and Beverages That Are Natural Diuretics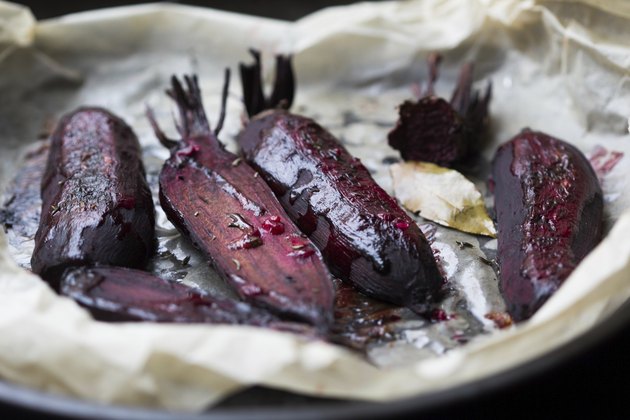 Coffee
Caffeinated teas
Herbal teas including dandelion, ginger, hawthorn, juniper, horsetail and stinging nettle
Natural Sodas (flavored with kola nuts)
Chocolate (made naturally with cocoa beans)
Lemon juice
Pineapple
Blueberries
Grapes
Cherries
Peach
Cucumber
Asparagus
Beets
Leafy greens: lettuce, spinach, dandelion, parsley, kale, cilantro
Seaweed
Pumpkin
Green beans
Artichokes
Onions
Garlic
Leeks
Celery seeds
Considerations When Taking Diuretics
Use of diuretics is generally safe, but – according to the U.S. National Library of Medicine's Medline, the practice can have some side effects, including:
• Fatigue, muscle cramps, or weakness from low potassium levels • Dizziness or lightheadedness • Numbness or tingling • Heart palpitations, or a "fluttery" heartbeat • Gout • Depression • Irritability • Urinary incontinence (not being able to hold your urine) • Loss of sex drive (from potassium-sparing diuretics), or inability to have an erection • Hair growth, menstrual changes, and a deepening voice in women (from potassium-sparing diuretics) • Breast swelling in men or breast tenderness in women (from potassium-sparing diuretics) • Allergic reactions -- if you are allergic to sulfa drugs, you should not use thiazides.
Before making major changes to your diet, discuss the health benefits and potential side effects with your doctor.