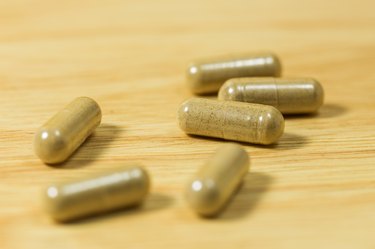 Choose your vitamins wisely because purchasing a cheap vitamin only results in poor quality nutrients and contain fillers. Fillers are toxic, synthetic additives used to bind the composition of a vitamin. Toxic additives, such as cellulose and gelatin, are commonly used in tablets and rapid release capsules. Visible symptoms may not occur immediately, but long-term daily use can cause detrimental effects to major organs.
NSA Juice Plus+
Juice Plus+ is a whole food supplement containing 17 different fruits, vegetables, and grains in capsule form. The whole food ingredients found in Juice Plus+ provide a variety of naturally occurring vitamins compared to conventional synthetic vitamins that limit vitamin content. Juice Plus+ has 23 ongoing clinical studies supporting the benefits of Juice Plus+; Of the 23 studies, 15 are published in peer-reviewed scientific journals including the Kings College in London Study: Leeds et al. Journal of Human Nutrition and Dietetics 2000. Additionally, Juice Plus+ is certified through NSF International, The Public Health and Safety Company responsible for writing standards for food, water, and consumer goods.
Dr. Mercola's Whole Food Multi-Vitamin
Dr. Mercola's Whole Food Multi-Vitamin provides nutrition from 14 fruit and vegetable extracts in a vegetarian capsule. This whole food supplement is made with raw foods, is all natural, and is completely free of additives, soy, wheat, and dairy. Like Juice Plus+, Dr. Mercola's Whole Food Multi-Vitamin is NSF Certified for quality control.
Sundown Naturals Sublingual B Complex
Sundown Naturals Sublingual B Complex (B-2, B-6, B-12) is a liquid vitamin supplement that supports energy metabolism and provides maintenance to the nervous system. The liquid form not only eliminates the use of fillers, but allows quick absorption to the blood stream when placed under the tongue for 30 seconds.