Ensuring that you're properly hydrated during exercise helps you avoid dehydration, but water won't always do the trick. If you exercise for more than an hour, a drink such as Gatorade, which restores electrolytes and carbohydrates, can replenish what you lose through sweat. Gatorade, however, packs a sugary punch. If you're careful about the number of calories you consume, reach for a bottle of Gatorade G2 instead.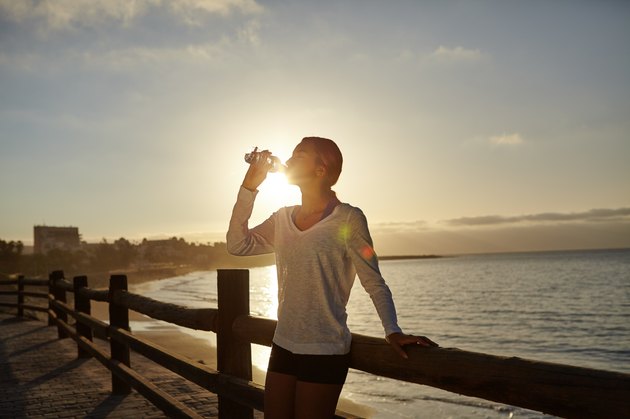 A Low-Calorie Alternative
Gatorade G2 has fewer than half the sugar and calories of traditional Gatorade. Although traditional Gatorade has more flavors, G2 is available in nine flavors, as of the date of publication, including fruit punch, orange, lemon-lime and grape. A 20-fluid-ounce bottle of G2 of any flavor contains 12 grams of sugar, 12 carbs and 45 calories. The same size serving of traditional Gatorade has 34 grams of sugar, 34 carbs and 130 calories. Gatorade and G2 contain 270 milligrams of sodium per 20-fluid-ounce bottle, and they have no fat or protein.