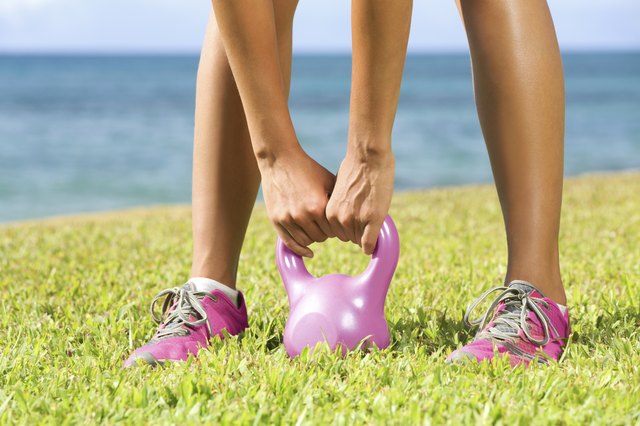 Anyone can gain muscle fast without using steroids, but it requires a serious commitment to training and nutrition. If you're not achieving your muscle-building goals, you must change your training, diet, lifestyle or all of these. To gain muscle, you must create a growth stimulus by training against resistance, and you need to supply your body with the right nutrients in the right amounts. In addition, you should use supplements to naturally mimic the anabolic effects of steroids.
Step 1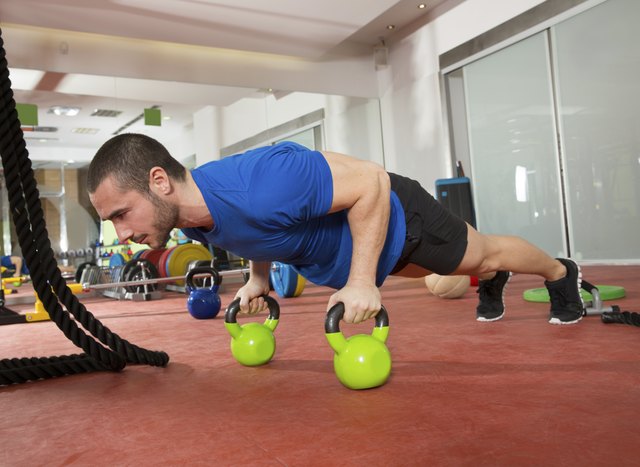 Do three full-body resistance-training sessions per week. For example, work out on Monday, Wednesday and Friday. This gives your body a full day of recovery between each workout. Start every day with an anabolic mass trigger exercise, such as squats or deadlifts. These two exercises train the whole body as a unit and force the central nervous system to respond by increasing production of anabolic (muscle-building) hormones such as testosterone and growth hormone.
Step 2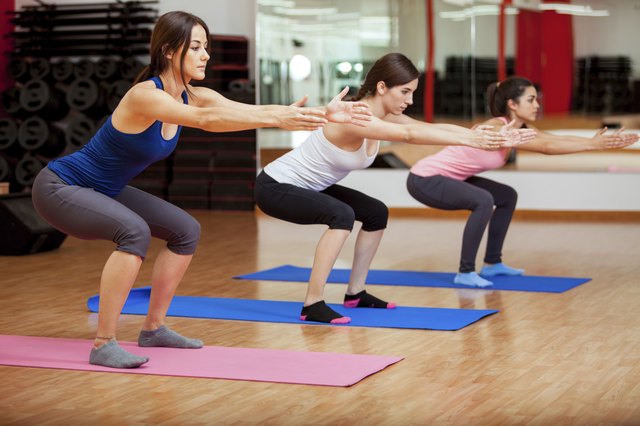 Perform compound movements for each muscle group. These exercises target the most muscle fibers and trigger muscle gain best, according to "The Xtraordinary Size Surge Workout." Compound exercises include squats and deadlifts for legs, pull-ups or lat pull-downs for back, bench presses for chest, military presses for shoulders, barbell curls for biceps and weighted dips for triceps (see Resources). You can add isolation movements, such as dumbbell flies for chest or concentration curls for biceps. Do your compound mass-building exercises first in your routine.
Step 3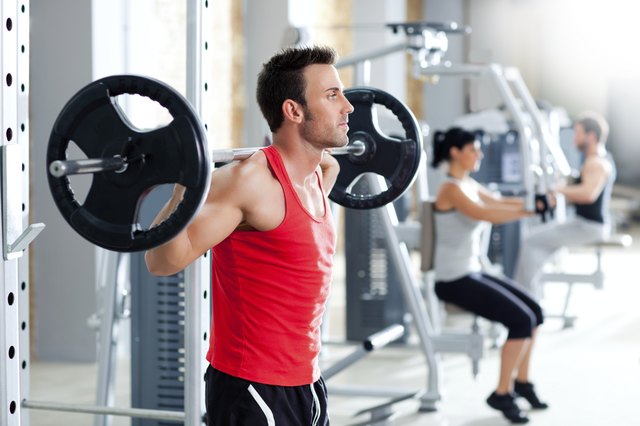 Perform six to 12 repetitions on every set. This is known as the hypertrophy repetition range because it induces muscle growth. Also, train progressively and to failure. Progression means adding weight incrementally (5 to 10 pounds at a time) as you get bigger and stronger. Training to failure means you stop every set at the point when you can no longer do a controlled repetition.
Step 4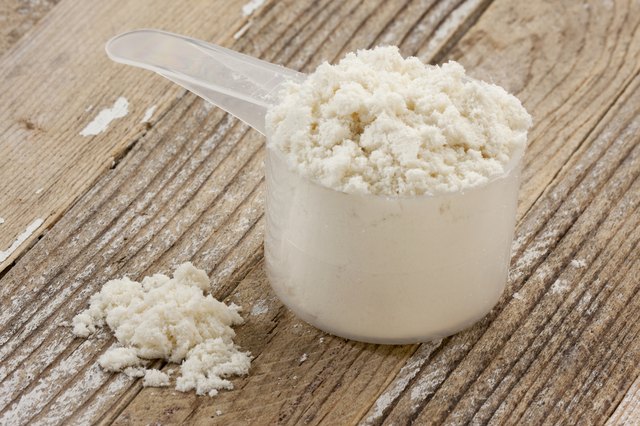 Drink a protein shake immediately after you work out. It should include 30 to 50 grams of whey protein, 60 to 100 grams of high-glycemic carbohydrates (dextrose or fruit juice) and 30 grams of healthy fats from flaxseed oil or medium-chain triglycerides. Ensure optimal nutrition the rest of the day by eating five to eight small meals, spaced two or three hours apart. Optimal times to drink protein shakes include upon waking, before workouts, after workouts, between meals and before bed.
Step 5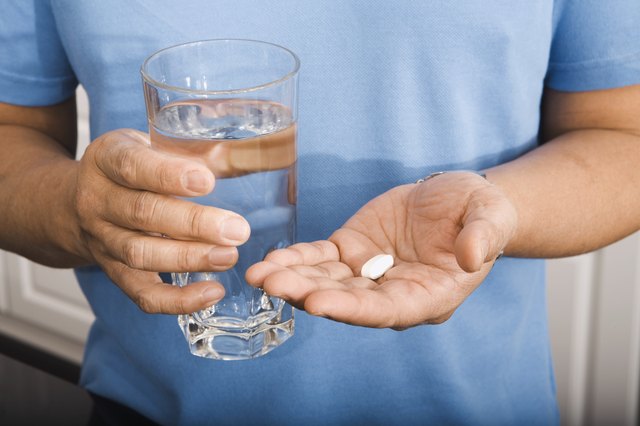 Consume supplements to gain muscle fast. Take 5 to 10 grams of creatine monohydrate with your post-workout protein shake. In addition, take 5 to 15 grams of branched-chain amino acids, divided before, during and after your workout. Divide 3 to 6 grams of CLA (conjugated linoleic acid in 1-gram capsules) among your meals. You can also take 5 to 10 grams of L-glutamine twice a day, after your workout and before bed.
Things You'll Need
Barbells

Dumbbells

Whey protein

Dextrose or fruit juice

Flax seed oil

Medium-chain triglycerides

Creatine monohydrate

Branched-chain amino acids

CLA

L-glutamine
Tip
You can purchase these readily available natural supplements at retailers such as the Vitamin Shoppe or General Nutrition Center. Online retailers include LuckyVitamin.com.
Warning
Never train to failure without a spotter.