Drinking water is good for your health and the health of your kidneys in particular. While there are rumors that carbonated water may increase your risk of kidney stones, there's not much data to back it up. So, whether you choose flat or carbonated, feel free to drink up. If you have kidney disease, however, consult your doctor to discuss fluid needs and best drink choices.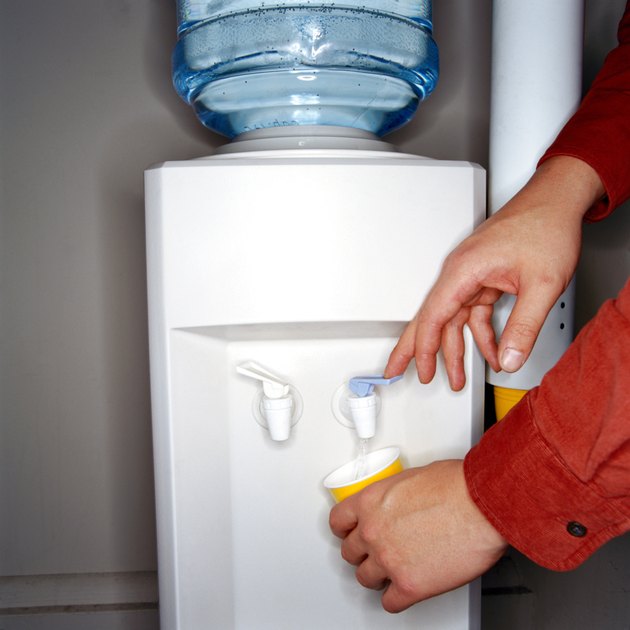 Carbonated Vs. Flat Water
Flat water is simply the regular water that comes out of your faucet or from a bottle. Carbonated water is flat water with added carbon dioxide gas, which is what creates the bubbles. The different types of carbonated water include seltzer water, club soda, mineral water and tonic water. Seltzer water contains nothing but water and the carbon dioxide, while club soda and mineral water usually also have added minerals, and tonic water has added sugar.
Fluids, Health and Kidneys
Fluids are vital to life. You can go weeks without food but only a few days without water. That's because your body is unable to replace the fluids you lose every day through sweat, respiration and waste products. Your kidneys are responsible for removing waste from your blood and eliminating it from your body through urine. If you don't get enough to drink, your kidneys cannot perform these functions optimally.
Concerns About Kidney Stones
Carbonated drinks are associated with kidney stone formation, according to Kidney Health Australia, but it's the sweetened carbonated drinks such as soda that cause the problem, not plain carbonated water. In fact, drinking more water, whether carbonated or flat, is recommended as a form of treatment for those with a history of kidney stones. Kidney Health Australia recommends 8 cups to 12 cups a day.
Tips for Drinking More
To meet your water needs for healthy kidneys, make carbonated or flat water your first beverage choice. Drink a cup first thing in the morning to get things going, and a cup with each meal. Fill up a bottle and sip on it throughout the day. If you're having a hard time drinking your carbonated or flat water plain, squeeze in some lemon or lime juice. You can also create your own "soda" by adding a splash of orange or cranberry juice to your carbonated water.