Just like a street sweeper goes through your neighborhood picking up rubbish in the gutter, insoluble fiber sweeps through your gut, pushing waste along. It helps you have regular bowel movements, which reduces your chances of having hemorrhoids or diverticular disease that can cause painful inflammation. So if you're feeling a little backed up, you may want to focus on getting more insoluble fiber-rich foods in your diet.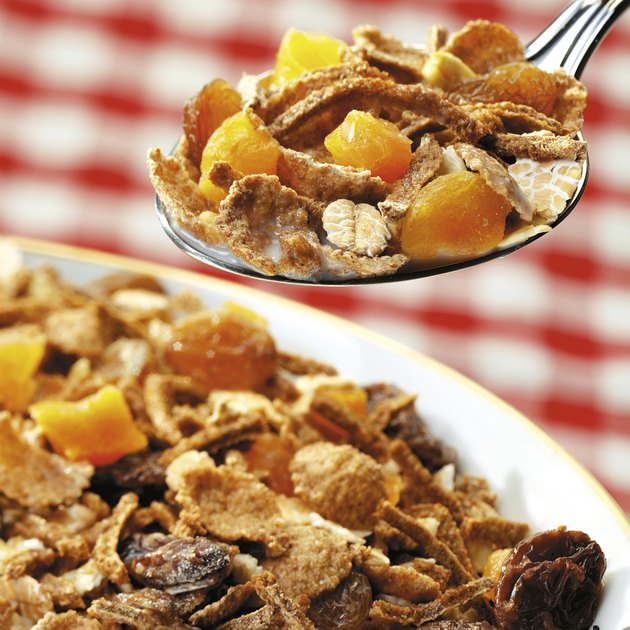 Whole Grains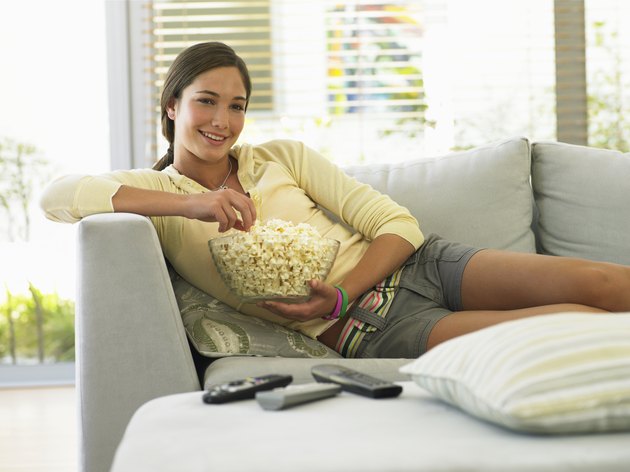 Whole grains top the list of insoluble fiber-rich foods. Wheat bran makes a quick way to get a lot of insoluble fiber, and all you need to do is to add it to a smoothie or stir it in with your morning oatmeal. One-half cup has more than 11 grams of insoluble fiber. Wheat germ isn't too far behind, with about 8.5 grams for the same amount. Have some air-popped popcorn as a snack. Three cups give you nearly 2 grams of insoluble fiber. When you're selecting bread, always opt for brands that are whole wheat or whole grain. As an example, one slice of whole-wheat bread offers 1.2 grams of insoluble fiber, which is four times as much insoluble fiber as a slice of white bread. Some types of breakfast cereals, particularly those that are bran- or wheat-based, are also full of insoluble fiber -- some have as much as 11 grams per serving.
Beans and Legumes
No matter which type of bean or legume you enjoy, you'll be getting lots of insoluble fiber, but kidney beans have the most. You'll get nearly 6 grams of insoluble fiber from one-half cup of cooked kidney beans. Pinto beans, navy beans, black-eye peas and lentils each have between 4.2 and 4.7 grams of insoluble fiber per half-cup cooked serving. Black beans, chick peas and lima beans have plenty, as well; they have between 3 and 3.7 grams of insoluble fiber for a half-cup prepared portion.
Fiber From Veggies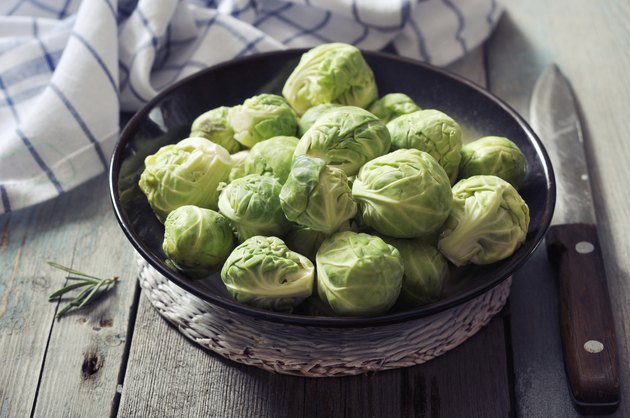 The majority of vegetables are high in insoluble fiber. One-half cup of steamed turnips, okra or green peas each have more than 3 grams of insoluble fiber. You can get 1 to 2 grams of insoluble fiber from a half cup of cooked asparagus, beets, sweet potato, broccoli, Brussels sprouts, corn, kale or green beans. A cup of raw chopped bell peppers, a medium fresh tomato and a 7 1/2-inch carrot each have around 1 gram of the bowel-clearing fiber.
Other Sources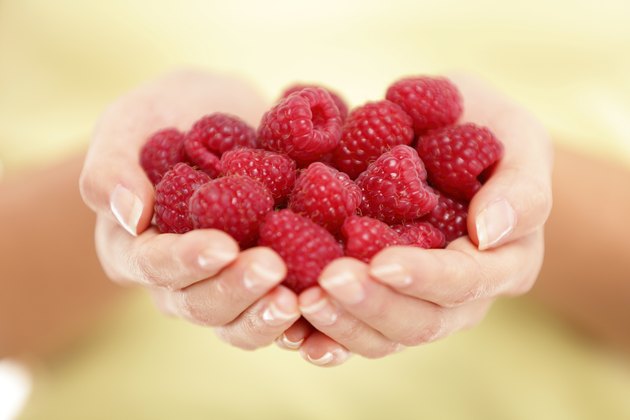 Several fruits have plenty of insoluble fiber. Fresh raspberries are one of the top fruit sources, giving you about 2.5 grams per cup. You'll get nearly 2 grams from a small apple with the skin, 1 1/4 cup of whole fresh strawberries, half of a large pear with the skin or two figs. If you make a small fruit salad with these fruits, top it off with a tablespoon of flaxseeds. You'll add another 2.2 grams of insoluble fiber. For your next snack, have a handful of nuts or seeds. Having 20 walnuts, 24 almonds or one-quarter cup of sunflower seeds each provide you with at least 2 grams of insoluble fiber.
Your Needs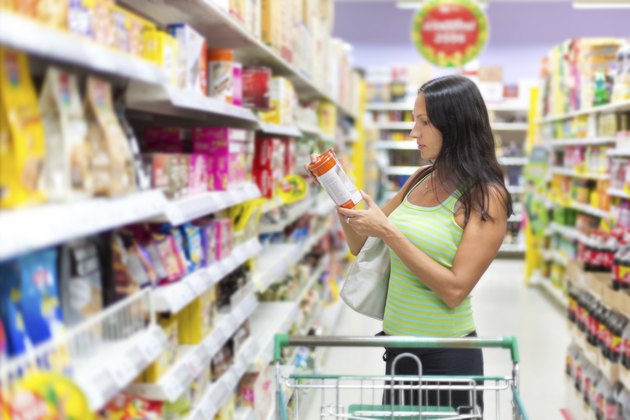 Insoluble fiber doesn't have a set recommendation; instead, it fits in with the overall fiber you should consume each day. All adults need 14 grams of total fiber for every 1,000 calories, according to the Dietary Guidelines for Americans 2010. Following an 1,800-calorie diet, for example, means that you'll need 25 grams of fiber, while a 2,500-calorie diet requires 35 grams of total daily fiber. Food manufacturers are required to list the total grams of fiber on the nutrition facts label, although some may choose to list the grams of insoluble fiber, as well.