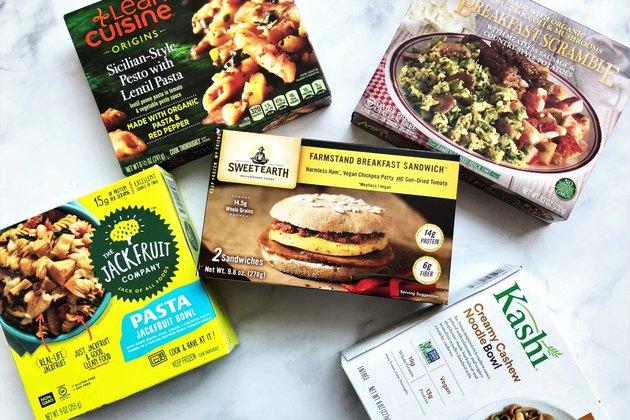 Enjoying plant protein in place of animal protein is not only good for your health, it's good for the health of the planet. Producing plant-based protein vs. animal protein requires less energy and land, and creates less greenhouse gas emissions. Studies show that when plant-based foods replace all meat and dairy, it may lower negative environmental impacts by more than 40 percent.
Lucky for you, it doesn't have to be challenging or time consuming to get plenty of plant protein. Here, we highlight nine tasty, speedy food finds from the freezer aisle that provide more than 10 grams of plant protein a pop.
1. Lean Cuisine Origins Sicilian Pesto with Lentil Pasta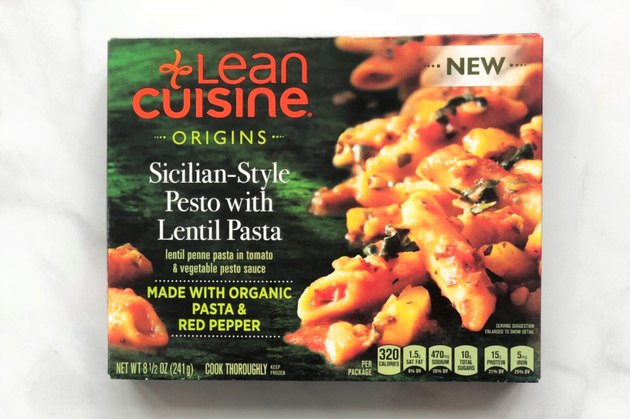 It may be unexpected, but Lean Cuisine makes an interesting vegan pasta entrée. The dish contains 15 grams of protein thanks to penne that's made with organic lentil flour. Lentils, including lentil flour, provide prebiotic carbohydrates (basically food for "good" bacteria in your gut) along with non-heme iron, which may help you fight fatigue. In fact, the entrée provides 25% of the daily value (DV) for iron.
But is it delicious? You won't encounter a sub-standard "frozen dinner" taste here. The meal incorporates pumpkin seed kernels, yellow carrots and slightly sweet organic roasted red bell pepper puree. And while the portion may not look satisfying, the dish is quite satiating.
To serve, transfer the entrée to a pasta bowl, sprinkle with hot pepper flakes or fresh basil, and serve with a side salad.
2. Beyond Meat Beast Burger 2.0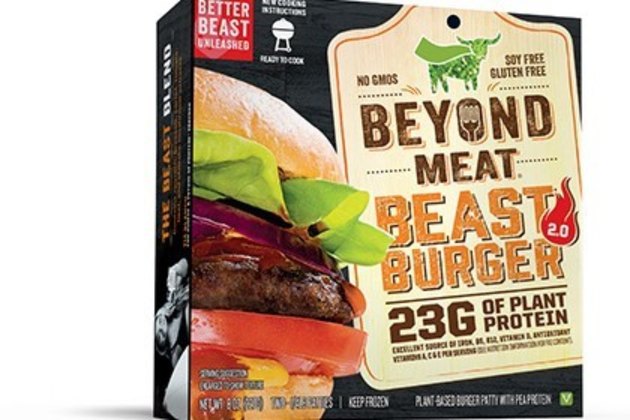 All ingredients in this Beyond Meat frozen burger patty are non-GMO, and the main source of protein in the burger is pea protein isolate. Besides having 23 grams of plant protein, this patty is rich in several vitamins and minerals, including vitamin D.
The vegan patty does taste pretty darn close to beef — and it looks like beef, too, thanks in part to the addition of blood-red beet juice. If you're a fan of the burger, do check out Beyond Meat's refrigerated plant-based sausage products, too.
3. Kashi Creamy Cashew Noodle Bowl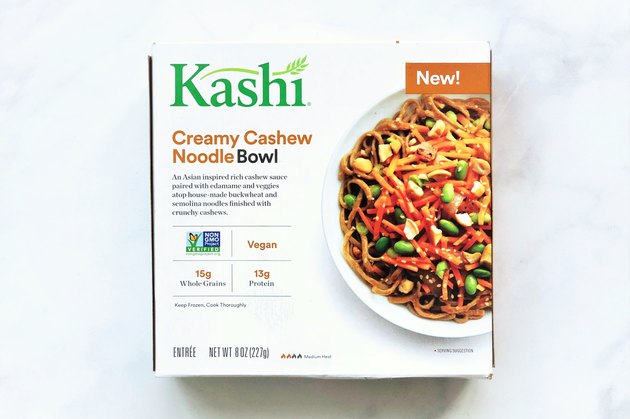 There's no need to order Chinese take out when you have this Creamy Cashew Noodle Bowl stashed in your freezer. It's even faster than take out and portioned just right.
This noodle bowl has the perfect combo of heat and sweetness. The noodles are creamy, plus they have texture thanks to the addition of cashews and edamame. To enjoy, transfer to a bowl and sprinkle with fresh cilantro and a squeeze of lime.
4. Sweet Earth Farmstand Breakfast Sandwich
5. Sukhi's Roasted Tomato Curry with Kale & Chickpeas
6. The Jackfruit Company Pasta Jackfruit Bowl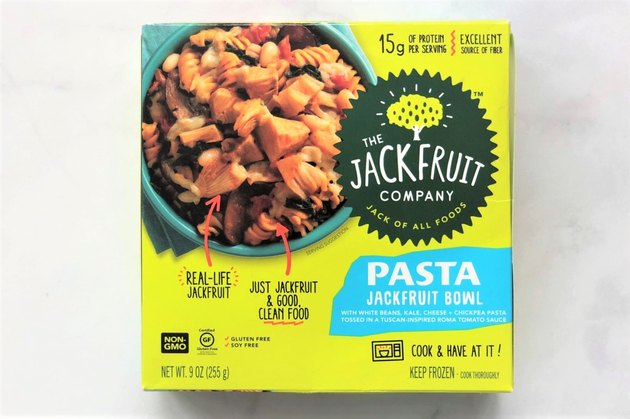 Pea protein contains a significant amount of the amino acid arginine, which is important for muscle building. You'll get a bit of protein (and a lot of flavor) from parmesan cheese, too. As a bonus, this jackfruit pasta bowl provides a whopping 13 grams of fiber — that's more than half of the fiber needed daily.
To serve, go garlicky: stir in roasted garlic or pair with crusty garlic bread, or both.
7. Amy's Breakfast Scramble
8. Engine 2 Plant-Strong Organic Tempeh Ranchero Squarito™ Burrito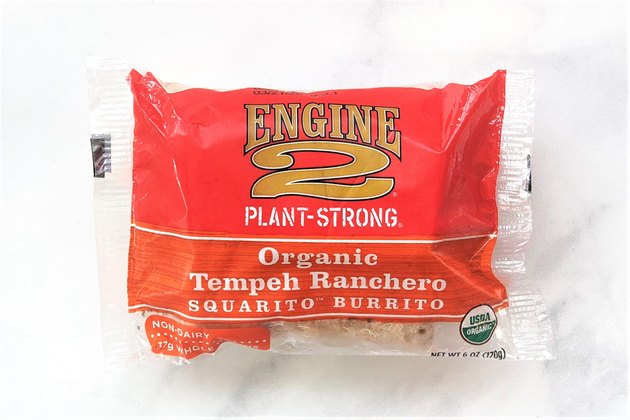 The main source of protein is organic tempeh that's made from cultured organic soybeans, barley, brown rice and millet. Because tempeh is a fermented food, it provides probiotics, which will make your gut happy thanks to "good" bacteria. This burrito also features organic black beans and the tortilla is made with 100% organic whole-wheat flour.
These frozen burritos are a good source of iron and potassium as well, and an excellent source of fiber, coming in at 8 grams of fiber per burrito. Add a few dollops of guac and pair it with bean salad or mango salsa for a nourishing Mexican-inspired meal.
9. Cedarlane Vegetarian Falafel Bowl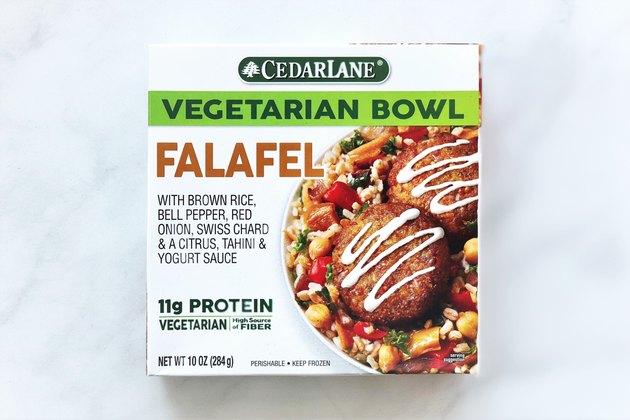 In this vegetarian bowl, the falafel, or crispy garbanzo bean patties, are both delicious and good for you. The largest percentage of the wholesome plant protein in this entree is from garbanzo beans and brown rice. Garbanzo beans count as pulses, and research finds that pulse intake offers an array of health benefits, including potential anti-cancer effects.
A touch of Greek yogurt in the sauce provides a bit more protein and makes the grains slightly creamy. The bowl is enjoyable as is, but even more so with the addition of harissa (or sriracha) and fresh cilantro.
1 bowl provides 310 calories and 11 grams of protein (approximately 10.7 grams are from plant protein)