We may earn compensation through affiliate links in this story.
Consider this: About 40 percent of women who are diagnosed with invasive breast cancer opt for a mastectomy. Removing one or both breasts is a major surgery, and it can take a few weeks or more to recover from. Finding a bra that's comfortable post-surgery is no easy feat. That's why last year Athleta launched the Empower bra, the first-ever sports bra designed specifically for breast cancer survivors.
Athleta's design and merchandise teams worked for more than a year to create this bra, guided by the stories and input of breast cancer survivors. While it has all the attributes of a good sports bra — think breathability and sweat-wicking material — the Empower bra is specifically tailored to women who have undergone either a single or double mastectomy. It ranges in size from XXS to XL.
Aware that women face sensitivities, soreness and scarring post-surgery, Athleta used a wire-free, supportive, sleek compression fabric to minimize irritation. Unlike other sports bras, the Empower bra has straps that can be adjusted in nine different ways to help reduce any shoulder pain or sensitivities post-surgery.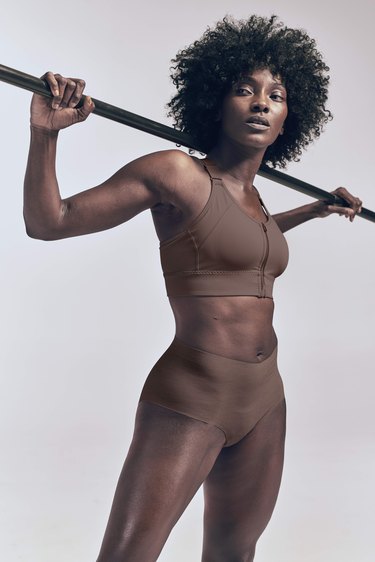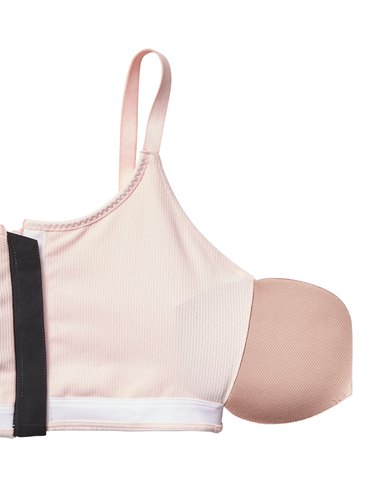 It also features a front zipper, making it easy to get on and off, and a small outer flap to prevent the zipper itself from touching sensitive skin. Another key attribute: built in expandable pockets designed to fit most prosthetics sizes.
Inspired by an outpouring of positive feedback (and an updated non-racerback design to accommodate post-lymph node transfer surgery discomfort), Athleta has rolled out a second 2-strap, yoga-inspired Empower bra. They've added new features such as an internal zipper flap to prevent chafing and expanded the mesh pockets on the bra to make it even more accessible for women wearing prosthetics.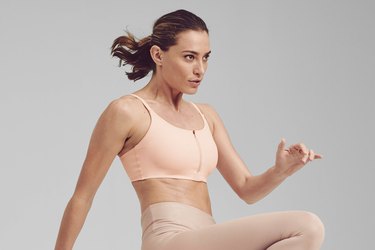 And speaking of prosthetics, because they can be so heavy and uncomfortable, making workouts difficult, the design team at Athleta was intent on finding a solution. And this year, it launched Empower Pads: a lightweight alternative to prosthetic insert, designed for exercise ($10).
By investing in these bras, Athleta is empowering women to embrace their new form and feel comfortable in their own skin again.
Even if you're not a breast cancer survivor, you can help women recovering from breast cancer surgery. Buy any Athleta bra from Oct 2-15 and the company will donate an Empower Bra to UCSF's Helen Diller Family Comprehensive Cancer Center, up to a maximum of 2,500 bras.