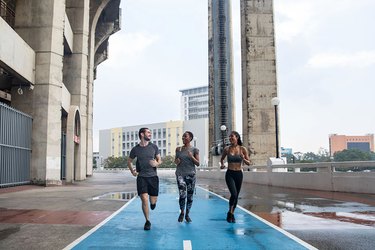 He'd always been a suit-and-tie guy, working 25 years for Citibank in Chicago. And he'd just landed a $50 million account for them when Dwight Nawls was called into a meeting — and was out of a job. It was 2009, a tough year for a mid-life African American man to be unemployed. He decided to go into business on his own, but "things fell apart." By December 2016, he was homeless, rebounded, and in August 2017 was homeless again.
At a local shelter, Nawls met volunteers from Back on My Feet, (BOMF), an 11-year-old organization working in 12 U.S. cities that matches local volunteers with temporary shelter residents to run in the community. It helps 1,400 people each year, 70 percent of whom move into jobs, housing or schooling.
That help is hard earned, requiring every participant to meet three mornings a week by 5:45 a.m. And Chicago winters are brutal. But Nawls, now 50, was happy to get moving again and in a supportive group.
"I just needed focus," he says. "I didn't mind getting up and going out to run. Shelter food isn't great and I just came to the realization I needed help." As they do for every committed participant, BOMF gave him free running shoes and warm clothing for tackling snowy streets.
"That was different!" he laughs. "I normally don't go outside in the winter, and I remember the first cold day and the snow on the ground. But it really didn't bother me. It gave me clarity of mind."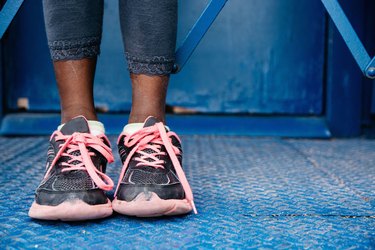 Getting Fit Without Going Broke Is Tougher Than Ever
Today, too many lower-income Americans have no access to affordable indoor places to exercise or safe, clean outdoor venues in which to walk, run or cycle. Gyms, classes and exercise clothing are aimed at the affluent, some astronomically priced: $100 leggings, $2,000 Peloton cycles, $125 Peloton cycling shoes and $34 Soul Cycle spin classes. Getting fit without going broke is tougher than ever, especially as more Americans juggle multiple jobs, family responsibilities and stagnant wages.
"People are more stressed than ever, including the middle class, and it makes it very challenging to live a healthy lifestyle," says Dr. Steven Woolf, Director Emeritus of the Center for Society and Health at Virginia Commonwealth University. "Low income people live in neighborhoods cut off by exit ramps and freeways that make it impossible to be a pedestrian. There's no green space or bicycle paths or sidewalks." Already physically constrained by high blood pressure and diabetes, they especially need exercise to reduce their health risks, already caught in a frustrating death spiral.
"We see more and more people who need our help," says BOMF CEO Katy Sherratt. "Thanks to low-wage jobs, it's only going to get worse." The group added a team in Austin, TX in 2014, Los Angeles in 2015 and San Francisco in 2016. "We hope to be in 30 cities to start with," she said.
Nawls, who grew up in public housing, had only run while playing basketball, but loved joining BOMF's pack of 15 to 20 men and women. "There's no such thing as you can't keep up," he says. "They'll walk with you. Their motto is 'No one runs alone.' They definitely give you that motivation, a reminder that I'm a smart, capable guy. They truly understand."
Today he's literally back on his feet — living in a studio apartment BOMF helped him find, working happily in a job they helped him get and able to save money.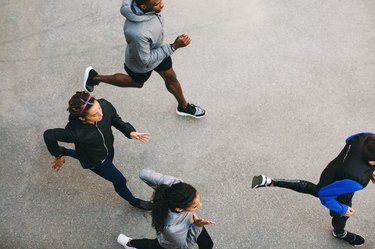 For Alannah Imbach, a lifelong athlete and former BOMF volunteer, riding the early-morning subway to downtown Manhattan proved a life-changing experience for her as well.
Imbach, from a privileged background, was humbled and inspired by the men she ran with, an unusual group all formerly incarcerated. "Whether you walk, run or stumble, someone will be with you and everyone will be waiting for you," she says. "There's such a sense of community with it, and that's really rare."
Volunteers also celebrate as participants savor their regained independence, like the 60-year-old BOMF member who delightedly called Imbach to share the echo inside his very own empty apartment.
Downtown Women's Center Offers Wellness for Homeless Women
While most of BOMF's clients are men, a place focused solely on homeless women is The Downtown Women's Center in Los Angeles, founded 40 years ago. And more women are losing their housing — up to 30 percent from 25 percent in 2013 — says Ana Velouise, its Director of Communications and Policy. Most are older than 55, and many have adult children, but they're unable or unwilling to help, she says.
The women "are not in good shape, and the longer you're on the street the worse your health becomes," she says. Their many health challenges include obesity, diabetes and hypertension, and the center offers them services from HIV testing to vaccinations, eyeglasses and medications. The center serves 4,000 women a year and another 1,000 visit their medical clinic. They serve 110,000 meals a year.
"We really look at the whole woman and what she needs to be well," adds Velouise. "We have a diabetes workshop and learn to cook. We go on walks together in groups of five to 10 with volunteers and staff. They walk around the neighborhood and it builds community. We have an exercise room with treadmill and machines, and offer offer yoga, meditation and Zumba — that the ladies love!"
Exercise and the renewed health it produces is transformative, she says.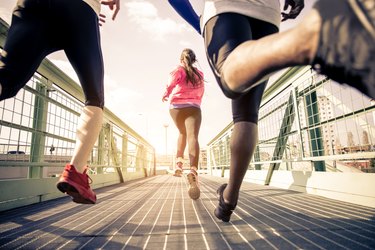 "Once they get the tools they need, their confidence skyrockets, to maybe apply for a job or become a peer leader. We have a really strong peer leader program. They start feeling they've gotten back to themselves instead of turning off a part of themselves to survive," says Velouise.
"For women, the physical aspect of getting healthy is really different because of the trauma they've experienced — a primary driver of homelessness is sexual violence so there's really a lot of work to be done."
"These programs not only lead to an improvement in physical health, but also outcomes such as decreased isolation, improved mental health, greater personal stability, higher housing retention or housing placements, and increased confidence," she says.
The YMCA Has Subsidized Fitness for Over a Century
One of the oldest and best-known places that lower-income Americans can affordably get healthy is the YMCA, with 2,700 locations nationwide. Each one operates independently, but typically offers subsidized memberships to lower-income members of their local community.
"The Y is one of the only remaining community spaces left in the country that also provides Americans with safe spaces; youth development programs; mentorship and volunteer opportunities; healthy meals; education resources and more," says spokesman Emily Waldren. And 51 percent of Y's are located in low-income neighborhoods.
For some Americans, like Diane Barbour, a retiree in Crewe, Virginia, even the Y is too expensive, so she enjoys free weekly exercise classes provided through SportsBackers, a 17-year-old Richmond, VA-based non-profit offering locals many low-cost or free ways to get healthy. Their Fitness Warriors program trains community leaders how to teach exercise classes in church halls, public schools, libraries or community centers.
They've now trained more than 100 Warriors, says spokesman Pete Woody, spreading the word through friends, families, neighbors, urging them "to get active together"; in 2017, 1,200 locals enjoyed their classes.
"It's really innovative and creative," he says, with some teachers using chair exercises, rubber bands and balls and yoga mats. The group also has running clubs to encourage those who want to work up to 5k, 10k or even marathon races. It costs $20 to $25 to join their training runs, which gives participants access to individual coaching and the support of a larger community of fellow athletes. Their KidsRun program gives out free running shoes.
Barbour learned about the program from her cousin and, initially reluctant, thanks to her bad back and arthritis, decided to give it a try. She began going in May 2018 and is now addicted. "My knees are not as sore, my back and my arms feel better. I'm more energetic," she says delightedly.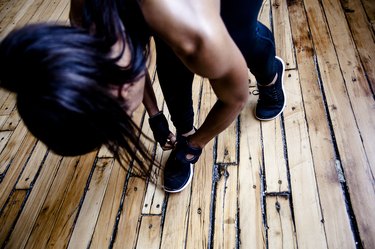 How Do We Make Fitness For All a Priority?
Low-income Americans — now for the first time a nation facing declining longevity — need and deserve many more ways to stay healthy, experts agree.
"There needs to be changes at all levels in order to make the biggest impact," says Amy A. Eyler, PhD, Associate Professor at the Brown School and Deputy Director of the Prevention Research Center at Washington University in St. Louis.
"Sustainable health improvements need to include individual changes, like increasing skills or knowledge about the importance of exercise, making sure people have good role models and a social network to support their healthy behavior, and community level [changes] like safe places, sidewalks, parks." Policy initiatives are also key, she adds, like "funding for parks, school physical education, workplace policies."
Groups like the Y, BOMF and SportsBackers are essential, but they only "stem the bleeding," says Dr. Woolf. "There are some really cool programs and in rural areas as well, but the real solution will have to be at the state and federal level, and higher wages. We live in a time when that's not the priority."