The Best Maternity Workout Clothing Brands
So where can you go to find gear that feels good on your changing body? These expert-recommended brands are a great place to start.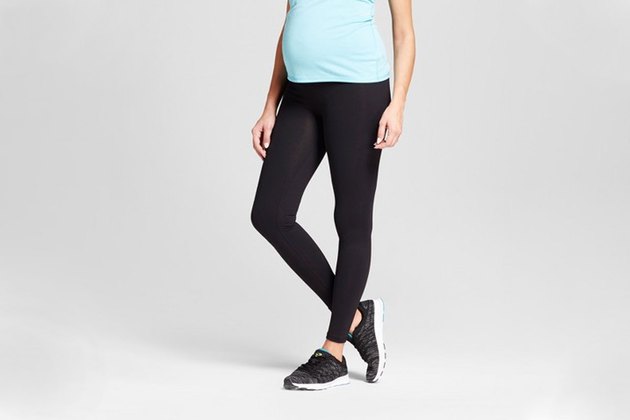 1. Target Maternity Activewear
Ingrid & Isabel's maternity leggings are made with moisture-wicking fabric that stretches with your growing belly, and they boast a crossover panel that gently hugs your back for support. They're available in maternity plus sizes, too.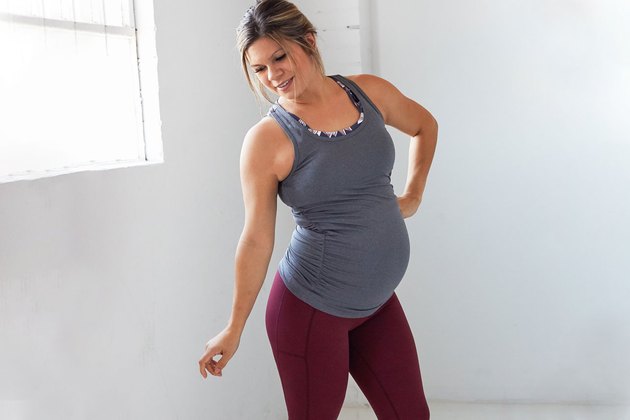 2. Senita Mama
Senita was founded by athlete moms who know what it takes to make comfortable activewear for women. And that philosophy extends to their maternity workout clothes line Senita Mama, too, where you can find stretchy over-the-bump leggings and capris, plus five-inch inseam shorts that offer plenty of coverage.
Additionally, the racerback tanks have side-ruching to make plenty of room for your belly, and the nursing sports bras work for both pre-natal and postpartum workouts. And because the brand sells direct to consumers, it can charge less for high-quality fabrics.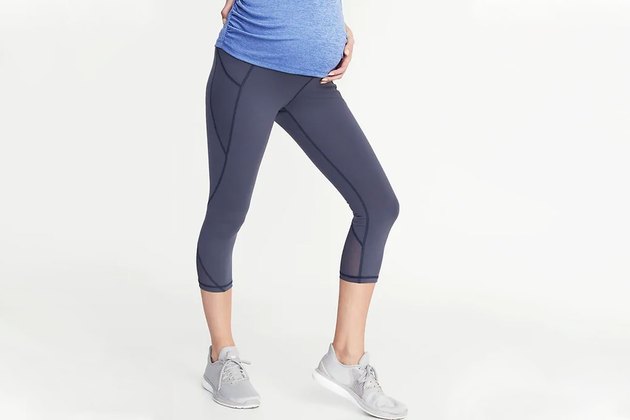 3. Old Navy
The brand's maternity line has it all: tanks and tees, over-the-bump compression leggings and capris, yoga shorts and boot-cut yoga pants. Most items are reasonably priced, so you can pick up a few fun options in different colors.
Best of all? They're not going to fall apart in the wash after two weeks. "Some brands tend to utilize cheaper fabrics for maternity clothes. But this brand offers high-quality, high-performance fabric," says Jen Hosler, physical therapist, strength coach and founder of Movement Upgraded.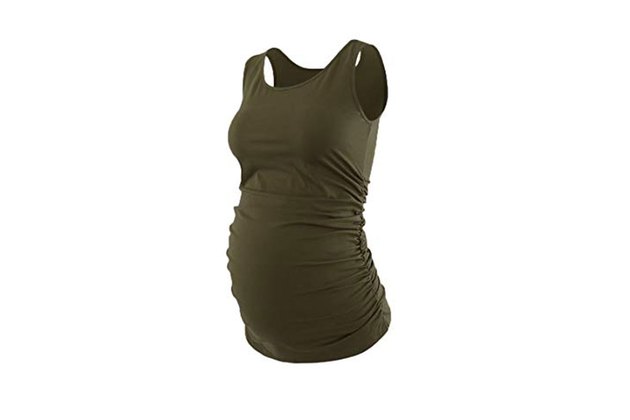 4. Liu & Qu
This maternity brand technically does streetwear, but its basic sleeveless tanks are ideal for working out, says Laura Arndt, CEO of the fitness app Matriarc, which helps moms navigate the mental and physical aspects of the postpartum period. "They were extremely helpful during the hot summer months, inexpensive and lasted through being washed every week," she says. The cotton-spandex fabric and side-ruching help guarantee the tops will fit you through the end of your pregnancy.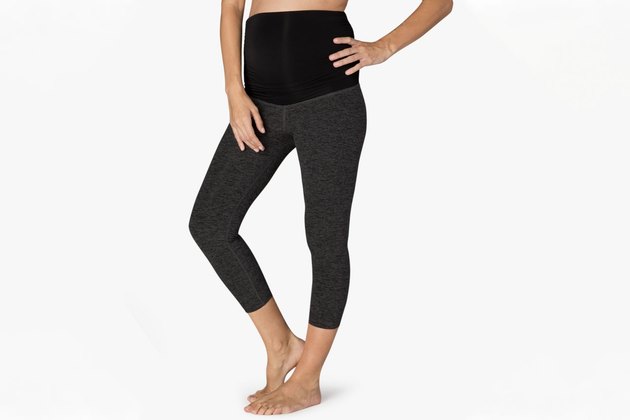 5. Beyond Yoga
Looking for super stretchy, yoga-friendly leggings in a range of fun colors and patterns? Beyond Yoga has you covered with styles that fit both over and under your bump. That said, because they're on the more expensive side, they're probably better suited to committed yogis than casual dabblers.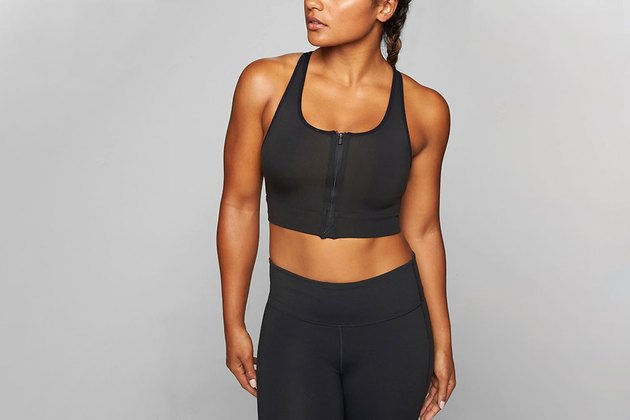 6. Athleta
If you need some new gear but don't feel like shelling out for stuff that's maternity-specific, Athleta might be worth trying. "I'd say they have the widest range of options that can work for various stages of pregnancy, and it's a standout as the most versatile and comfortable," says certified trainer and Every Mother founder Leah Keller.
Athleta's sports bras, flowy tanks and zip-up hoodies work with a wide range of belly sizes. Same goes for the elastic-waist leggings and joggers, which you can wear under your bump.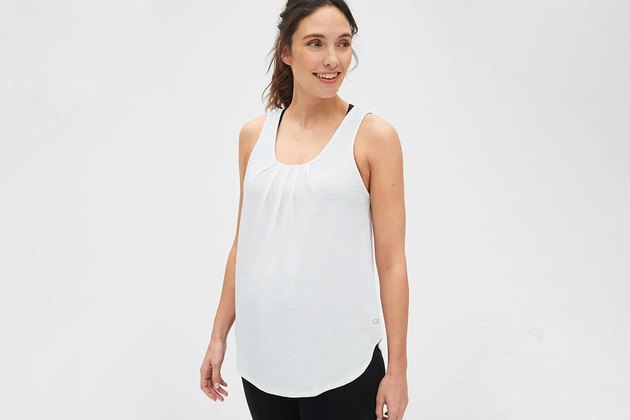 7. Gap
Gap maternity clothes boast tons of activewear options that work for every activity under the sun. Whether you're looking for maternity workout tanks, tees, long-sleeve shirts, sports bras, hoodies, leggings, crops or shorts, you're bound to find what you need.
Even better, there are a wide variety of styles within each category, too. You'll find snug and flowy tops, plus bottoms in over- and under-the-bump fits so you can figure out what's most comfortable for you. And if you're sick of basic black or grey, there are plenty of colors to choose from. The pieces are on the pricier side, but don't worry: A sale is usually right around the corner.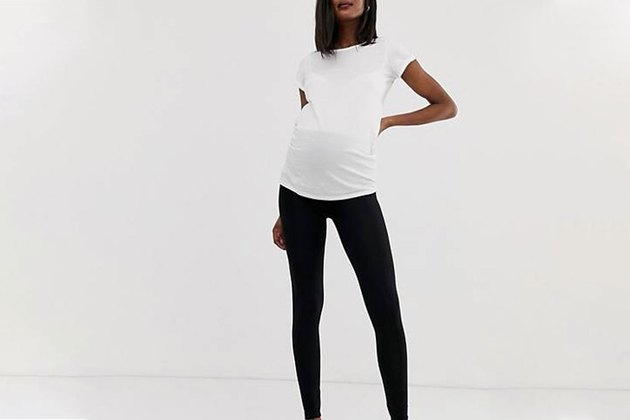 8. ASOS
It's a go-to source for cute maternity dresses, but ASOS is also chock-full of basic maternity leggings, tees, tanks and hoodies in endless fun colors and patterns. The fabrics might not be ideal for sweaty, high-intensity workouts, but they're just right for low-key exercises like walking or gentle yoga. Plus, ASOS styles transition seamlessly to non-workout activities, so you can stay comfortable all day.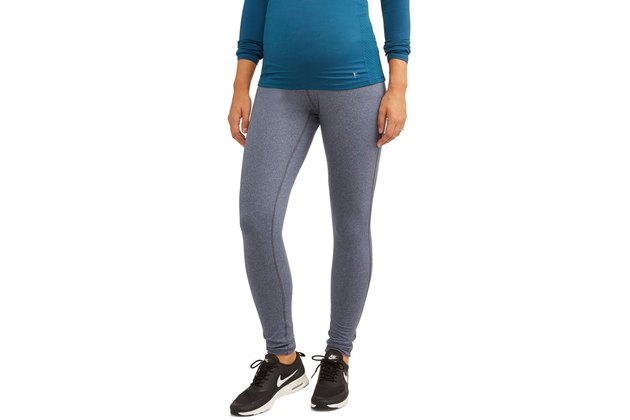 9. Walmart Maternity Activewear
When it comes to inexpensive maternity workout clothes, Walmart is one of your best options. The retailer carries a wide variety of maternity workout tops, leggings and sports bras from countless other maternity brands. You can find cute, comfortable leggings for under $20 and ruched maternity workout tanks and tees for under $15.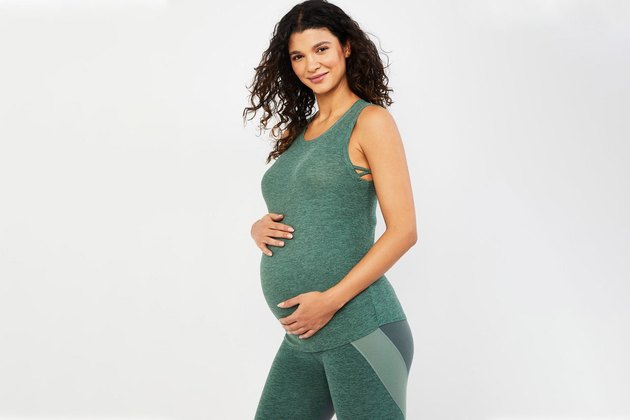 10. A Pea in the Pod Maternity Activewear
A Pea in the Pod is another brand that carries a wide variety of maternity clothes — both for everyday and gym wear. Many of the maternity workout tanks and tees are made from a super soft polyester-spandex blend that you might never want to take off. And the patterned leggings (like floral and pineapple prints) can be worn over your bump or folded down below your belly.
More Great Maternity Activewear Options
The brands below don't carry full lines of maternity workout clothes, but they do have some standout items that can make your pregnancy workouts a little bit easier and more enjoyable.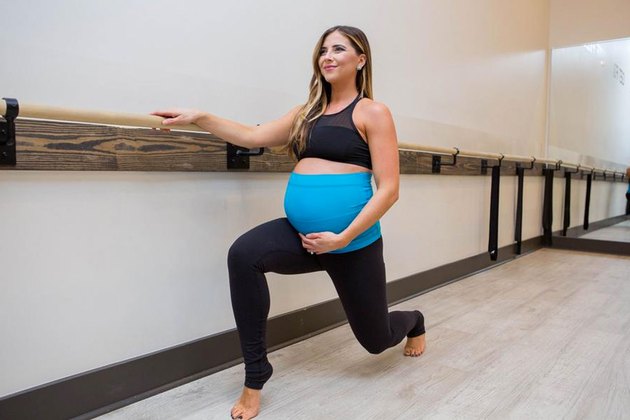 1. Baobei Maternity ProBump Band
Prefer the hug-like feel of over-the-bump leggings? You might love a belly support band, which gives extra love to your abdominal muscles and relieves low-back pressure when you're exercising (or just trying to get through the day).
Baobei Maternity's ProBump bands are supportive and hold their shape while still managing to be breathable, says Knocked-Up Fitness founder Erica Ziel. "You don't feel restricted, and they didn't irritate my sensitive skin like other bands did," she says.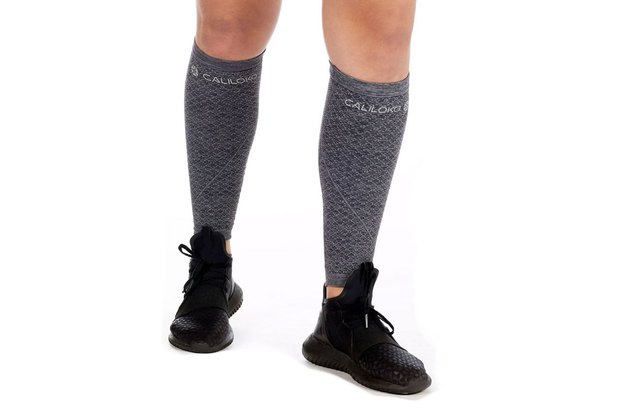 2. Caliloko Santa Barbara Recovery Compression Calf Sleeves
All that extra weight and fluid can create pressure and discomfort in your legs and feet — making a hard workout feel even harder. Caliloko's Santa Barbara Recovery Compression Calf Sleeves promote healthy circulation to fight fluid retention and swelling, says Amanda Christodoulou, founder of Pilates Body at Anatomy Fitness in Miami. Because they're seamless and made of lightweight, sweat-wicking material, they're comfortable enough to wear every day.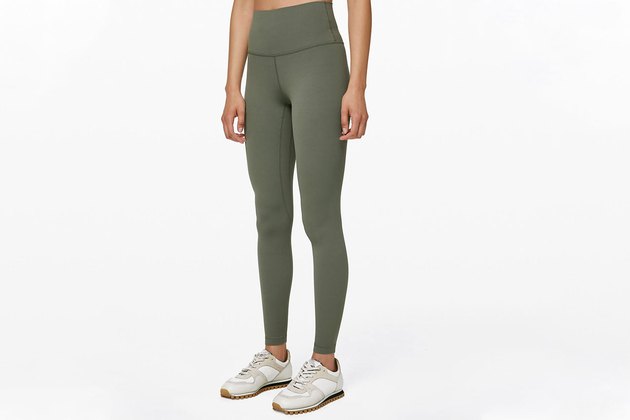 3. lululemon Align Pant
Technically, you won't find maternity workout clothes at lululemon — but many women swear by the brand's Align pant for before, during and after pregnancy. "I found that mine stretched with me, but still retained their same shape after pregnancy when I returned to my pre-pregnancy size," says Arndt. The soft, lightweight fabric keeps you cool and comfy, and while the waist is on the high side, you can push it under your bump as it gets bigger. There are loads of color options, too.