A lot of factors that can make or break your workout: your mindset, your diet, your stress levels and yes, your workout shoes. If you're wearing an uncomfortable or worn-out pair of sneakers, you might feel pain in your feet, and the longer you delay buying the best pair of kicks, the more prone to injury you become.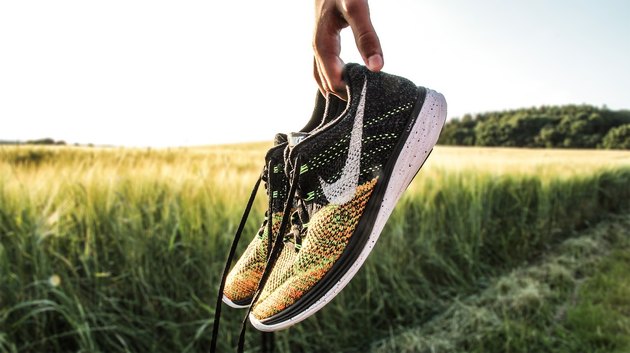 This is true if you're a runner, weightlifter, boxer, you name it — the only thing that changes is the type of shoe you need (some are better for HIIT or cross-training, while others are better for running or boxing).
Not sure which shoes to choose? Here are the very best picks for every type of workout. Bonus: They're all super stylish, too.
HIIT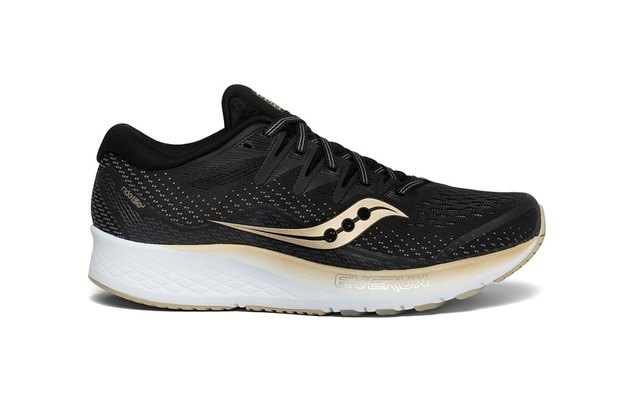 "You want a shoe that's lightweight but not too thin and unsupportive and has moderate cushion for when you're landing from all those high knees and burpees," says Dana Canuso, MD, a podiatric surgeon.
Also important? Stability. "Most HIIT classes require a certain degree of lateral movement, so find a shoe that has the stability to jump side to side," says Timothy Lyman, certified personal trainer and director of training programs at Fleet Feet in Pittsburgh.
Our pick: The Saucony Women's Ride ISO 2 sneaker because it's super lightweight and has cushioning to keep your feet protected. You can also go with Women's ON Cloudace, which has a wide base for added stability, plus a burly heel counter and molded ankle pads to keep your foot secure.
Zumba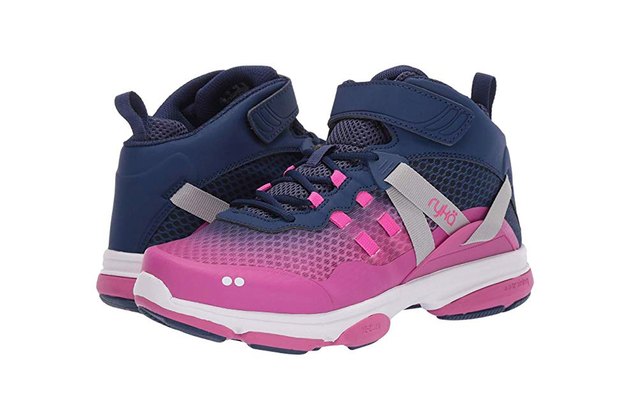 Zumba is highly aerobic, since there aren't many breaks between songs. "Since there's a lot of jumping and lateral movement, you need a shoe that has both cushion and support," says Canuso. Plus, a higher ankle on the shoe will help lock in your foot and keep it comfortably in place.
Our pick: Ryka's Women's Devotion XT Mid Cross-Trainer. It's functional and wide, so your toes don't pinch together and offers that extra support with its higher ankle. And how fun is the hot pink?
CrossFit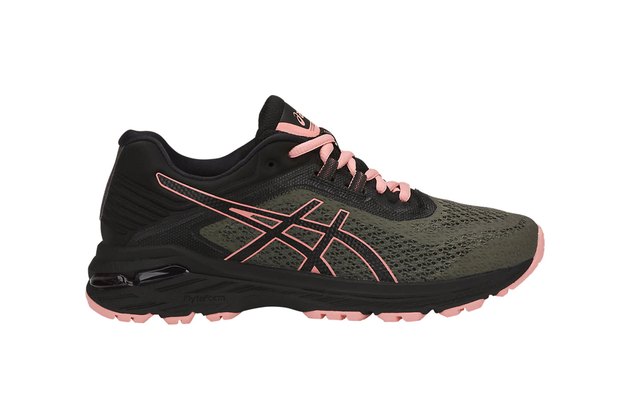 You need tons of stability in CrossFit, so it's OK to have a heavier shoe. "Since there's not as much fast-paced movement, a more stable shoe is key to supporting your feet, knees and hips," says Canuso. Cushion becomes less important for this type of training, she adds.
Our pick: Asics GT-2000 6 or Gel Kayano 26, both of which have solid cushioning and are naturally wider (there's extra wiggle room in the toes). The Kayano is especially great if you over-pronate (your foot rolls inward), because it has extra arch support.
Treadmill Running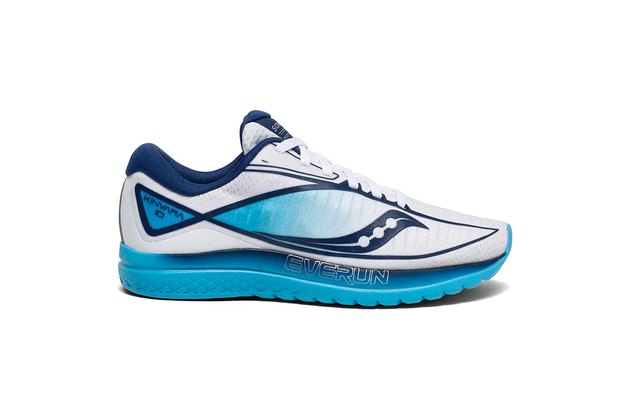 If you have a pair of sneakers dedicated solely to treadmill running, you can go with a minimal style, says Lyman. "The treadmill won't wear your shoes out as quickly as concrete, so choose a shoe that's a little lighter and cheaper," he says. Also look for a shoe with a flexible, breathable mesh upper, which is good for interval work, he adds.
Our pick: Try the Saucony Kinvara, a "legend in the running world," says Lyman. You can also try the New Balance Zante or HOKA One One Elevon. "These have a good amount of cushion to protect from the pounding on the treadmill," says Canuso.
Indoor Cycling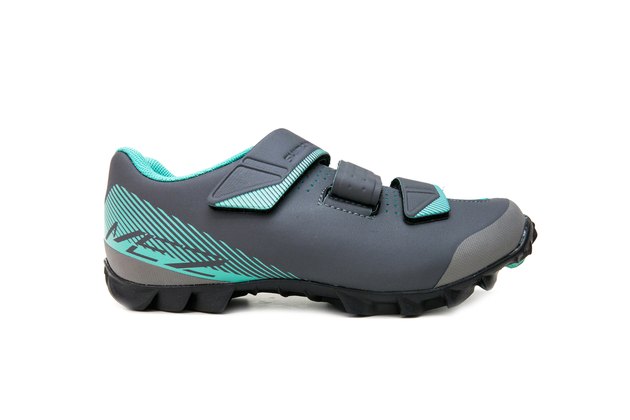 If you own a bike or go to indoor cycling classes regularly, it's worth investing in a pair of shoes that you can use clips with for a smoother ride, without needing to rent each time. "You're less likely to slip off of the bike compared to when you're wearing sneakers," says Canuso.
Our pick: Try the Shimano SH-ME2W Women's Mountain/Indoor cycling sneakers. "I like these shoes because you can still wear them walking around in the gym as well as riding the bike," says Canuso.
Weightlifting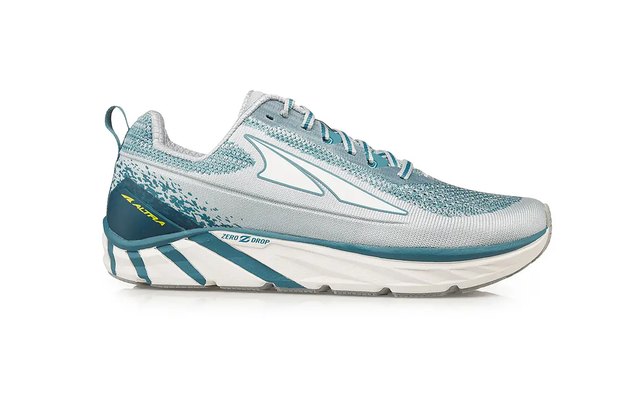 The style of shoe you choose for weightlifting will differ based on the type of lifting you're doing, says Lyman. "A good rule is to have a lower heel-to-toe drop to help you perform the movements properly. Many weightlifters gravitate toward zero-drop shoes like Altra, Chuck Taylors or Vibram Five Fingers," he says. Also look for an extra-wide toe box to give your toes more room to spread out for stability during heavy lifts.
Our pick: The Altra Torins give you the tech specs you're looking for without losing the comfort of the sneaker.
Hiking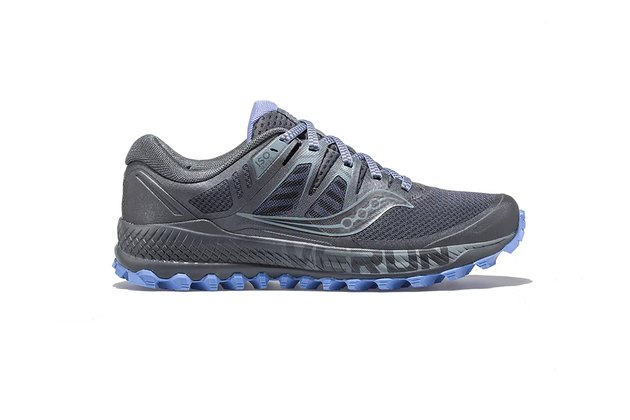 Again, you'll want a wide toe box. "This allows your toes to spread out and grip the ground," says Lyman. "More space will accommodate any swelling due to higher temperatures or increased time on your feet."
A rugged tread pattern will offer comfort when scrambling over roots and branches, and a rock plate, which is made from carbon or plastic material and goes in the midsole to protect you from sharp stones, gives that added safety for the hike. Bonus points if they're waterproof.
Our pick: The Saucony Peregrine, which grips the ground like no other and is a favorite among trail runners and hikers. If the terrain is treacherous and steep, go for a shoe with a higher ankle, like the HOKA One One Speedgoat Mid Waterproof shoes, says Canuso.
Kickboxing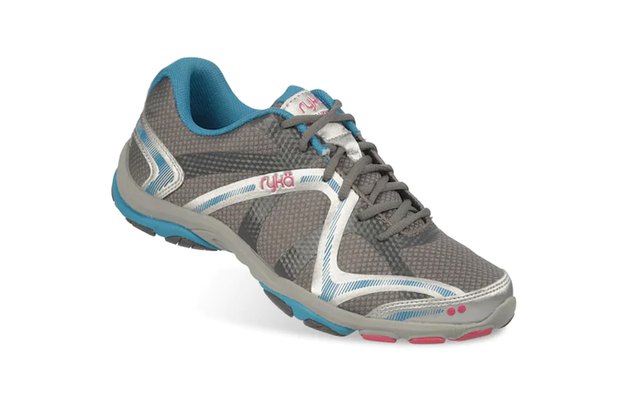 For kickboxing, you might go barefoot or wear shoes; it's a matter of personal preference. If you're wearing gym shoes, look for something lightweight but stable and moderately flexible, says Canuso. "You don't need as much cushion since it is relatively low impact."
Our pick: Try the RYKA Women's Influence Cross Training shoe. It's good for cross-training, which will come in handy during the conditioning work you do in a lot of kickboxing classes.
Barre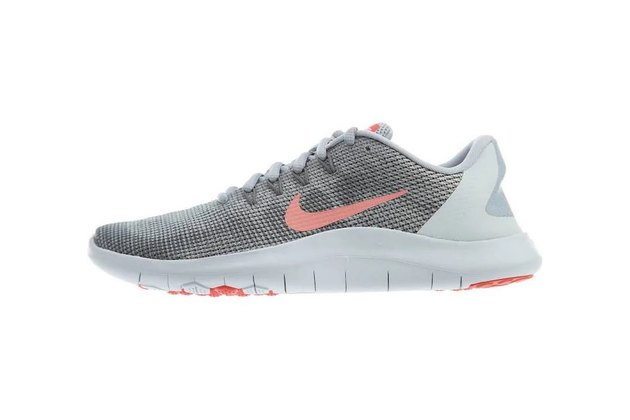 For barre, you often remove your shoes and work out in sticky socks. But if you're wearing sneakers in class, "look for a more flexible, lightweight shoe that allows for pointing the toe and more fluid movement in your feet," says Canuso.
Our pick: The Nike Flex RN 2018 offers room to flex, plus some nice cushioning to keep your feet supported.
Outdoor Bootcamp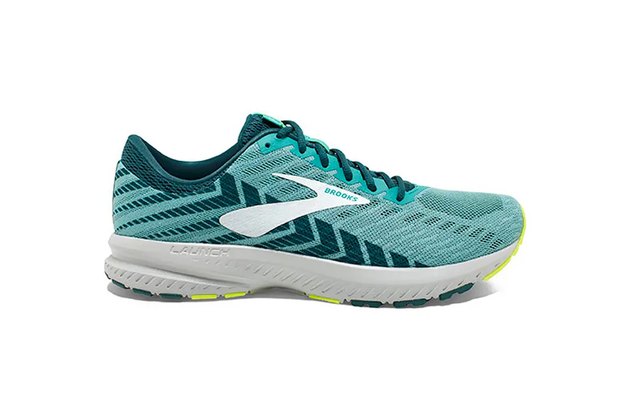 Go with trail running shoes for an outdoor bootcamp (let's say you're training for an obstacle race, like Tough Mudder or Spartan), says Lyman. "If your bootcamp is more circuit-oriented than obstacle-oriented, opt for a pair of shoes with a rubberized sole to take on the extra wear and tear," he says.
Since you never know what to expect when exercising outside, look for a well-rounded sneaker that's waterproof or at least fast-drying, says Canuso. "And since the terrain can vary, look for a neutral shoe that has a medium level of cushion and weight."
Our pick: Lyman likes the Brooks Launch for its versatility. You can also try the Nike Air Zoom Zerra Kiger 5, which has some weight and cushioning to handle tough terrain.
Fitness Boxing Class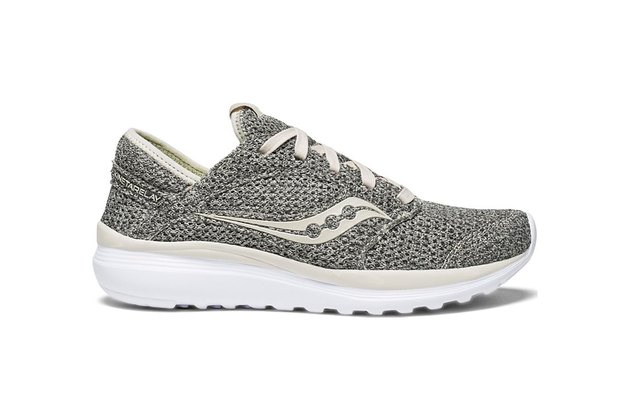 In boxing classes, you're throwing punches fast and shifting your feet in a matter of seconds. "Quick feet and moderate support are important, so look for a shoe that allows you freedom of movement but protects your ankle when shuffling back and forth," says Canuso. You'll need traditional boxing shoes if you plan on getting in the ring for real, but you can ease in with some solid cross-trainers first.
Our pick: Saucony's Women's Kineta Relay has a lightweight construction with a breathable mesh upper and high-abrasion EVA foam to give grip and durability.