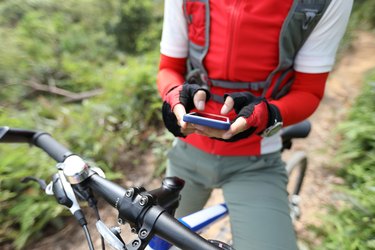 Cycling gloves are an essential part of any biker's kit — and look pretty tough, too. They guard against sun, wind and rain, and they also provide protection from road rash if you ever end up taking a spill.
A stellar pair could make or break your next ride. Opt for padded gloves and you'll even cut down on vibration — which can help ease soreness in hands, wrists and forearms after longer stints on the bike.
"The two most important things to think about when you're picking a pair of gloves are palm padding and making sure that you can get them on and off easily," says Parker Ramspott, a bike industry veteran and owner of Laughing Dog Bicycles in Amherst, Massachusetts.
But with hundreds of gloves on the market, how are you supposed to choose? This guide will help you pick the right pair for you, your bike and your next great ride.
Best Road Gloves
Road cycling gloves are designed for long days in the saddle and include variable amounts of padding in the palm. Some experienced cyclists may choose gloves with no padding in the palm for a better handlebar grip, but a little padding is helpful for beginners. All road cycling gloves have a durable palm material to protect your skin in the event of a crash, and most use a moisture-wicking and highly breathable material on the back of your hand. Below, we showcase some of our favorite picks for spring and summer riding.
Giro Monaco II Gel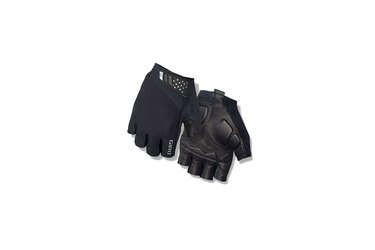 A good pair of road cycling gloves features a breathable material on the back of your hand and gel padding on the palm that correlates with the contact points that take the brunt of the vibration on rough roads. Giro's Monaco II Gel gloves offer both, with a durable leather palm and double-stitched seams for extra durability. These offer a respectable 3 millimeters of padding, making these a good choice for long rides.
Castelli Rosso Corsa Pro Glove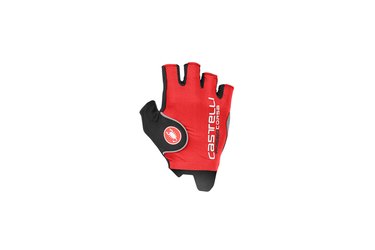 Many professional and non-professional riders prefer gloves without padding, to feel more connected to their bicycle. As you get more comfortable on your bike, your hands should bear a little less of your weight, which eliminates the need for so much gel padding. The Castelli Rosso Corsa Pro are the same gloves used by several pro teams, with light padding and an abrasion-resistant palm.
Giro LX Glove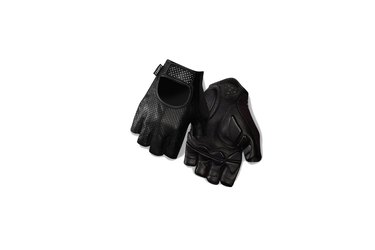 If your bike kit leans toward form over function, a leather cycling glove is an instant classic. The Giro LX uses leather in the palm and back of the hand for a particularly luxurious look and feel that matches well to modern and older bikes alike. These still have all of the modern conveniences of today's best gloves, with 3mm of padding, a close fit and reflective details along the cuff.
Best Mountain Biking Gloves
Mountain biking can be a more dangerous than road cycling, which means it demands a slightly more serious cycling glove. Almost all mountain bikers choose a full-fingered option for extra protection against rough terrain, sticks and branches. Grip is also essential for a mountain biker, since it's easier to get thrown off your bike. Look for a vented full-fingered glove with extra grip on the fingertips for your brake lever, and a bit of padding in the palm for rough trails.
100% Ridecamp Glove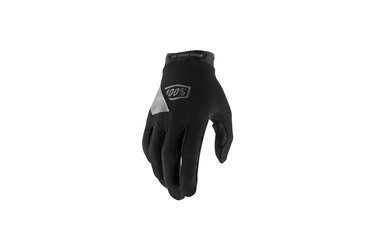 For a cheap, reliable and durable mountain biking glove, it's hard to beat the Ridecamp from 100%. This full-fingered pick is minimalist — with no armoring and very little padding — but the durable palm material provides good abrasion protection. Despite the low price, these are feature-rich with silicone grip pads printed on the fingertips for good brake lever control and smartphone-friendly conductive thread.
Fox Sidewinder Glove
Most gloves make compromises between protection and durability, but the Fox Sidewinder sits in the sweet spot. A combination of lightweight mesh and strategically placed padding provides knuckle protection for downhill and free ride without sacrificing breathability for longer rides. The Sidewinder is also smartphone-compatible and has a soft microfiber material on the back of the thumb so you can wipe the mud off your goggles or glasses.
Giro Remedy X2 Glove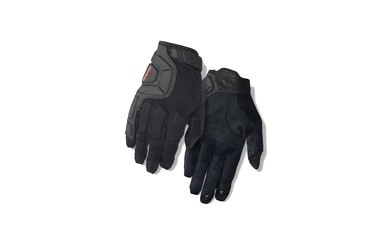 For the toughest trails and the most demanding rides, many mountain bikers choose gloves with increased protection throughout. The Giro Remedy X2 protects your palm, fingers and knuckles with flexible padding. A "crash pad" built into the heel of your palm helps protect your wrists from impact on a bad landing. These were designed with long-term durability in mind, so they're a good value if you tend to destroy your equipment.
Best Cold-Weather Gloves
When temperatures dip, gloves become a must-have accessory for rides of any length. Cold-weather options designed for cyclists are insulated for warmth, but they maintain a close fit so you can keep a good grip on your handlebars. The best use wind or rain-resistant materials to keep moisture out of the glove, but they'll still be breathable for high-energy activity.
Castelli Tempesta 2 Glove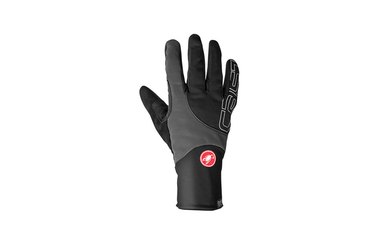 Castelli's Tempesta 2 is one of the best all-around gloves for chilly rides. It's designed for active cyclists of all disciplines with no bulky insulation, but a waterproof-breathable membrane keeps out rain, sleet and snow on rides of any length. Fleece insulation should keep you warm down to temperatures just above freezing, but be prepared to test your tolerance for the cold before committing to these on colder rides.
Fox Racing Forge Glove
For cold-weather mountain biking or shoulder-season fat biking, Fox's Forge provides a little extra warmth without sacrificing protective padding. Like most winter cycling gloves, the Forge has a waterproof, breathable membrane, but adds a few smart features for winter weather; these have extra silicone grip in the fingers and palm to keep your hands from slipping on your brake levers when the weather gets bad.
45NRTH Sturmfist 4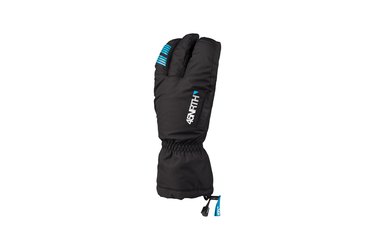 Snow and ice don't have to end your cycling season if you have the right equipment. The 45NRTH Sturmfist 4 is the best glove for absolutely punishing winter commutes and fat bike riding, keeping you active in the coldest of temperatures. This is a true winter cycling glove, with thick insulation and a waterproof membrane. These also feature a handlebar-friendly "lobster" design, keeping some of your fingers nestled together for added warmth.