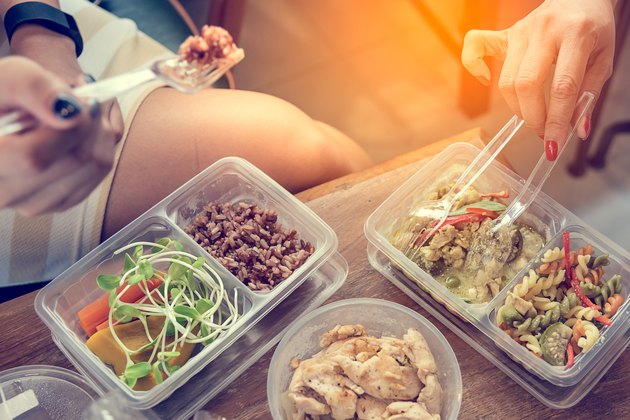 Between planning, shopping and cooking, you've worked hard to prep several days' worth of healthy meals. To reap the most from your efforts, it makes sense to pack up your food in high-quality containers.
The right meal prep containers will keep your food fresher for longer so that it tastes as good by the end of the week as it did when you first packed it. Quality containers will also help keep spills at bay and make it easy to see exactly what you have stocked in the fridge — both keys to minimizing food waste.
There are about a million options to choose from, though, so how can you know which ones are best?
What to Look for in a Meal Prep Container
Before you go shopping or fill your Amazon cart with containers, keep these must-haves in mind.
Pick containers with an airtight lid. Lids with airtight seals keep air from penetrating your food so it stays fresher longer, Andres Ayesta, RD, tells LIVESTRONG.com. And they can help prevent annoying spills when a container tips over.


Get a variety of sizes. A mix of big and small containers helps you max out storage space in your fridge. Use big vessels for large batches and smaller ones for portioning out individual servings that you can take for lunch or stow in the freezer.


Make sure plastic containers are safe to use. Plastic containers often contain endocrine-disrupting chemicals like bisphenol-A (BPA) or phthalates that can leach into food, especially when the plastic is heated or exposed to bright light. The risk of leaching is higher with hot or wet food, but it can occur with dry food too, Ayesta says. Glass containers are naturally free of endocrine-disrupting chemicals, and since they're clear, you can see exactly what's inside. If you choose to go with a plastic option, make sure it's listed as BPA-free.

Tip
The Academy of Nutrition and Dietetics recommends checking the resin identification code (RIC), located inside a triangle on the bottom of the container and only go for those labeled with numbers 1, 2, 4 and 5. August 2018 recommendations from the American Academy of Pediatrics (AAP) recommend avoiding containers with the code 3, as these contain phthalates, code 6, due to styrene, and code 7, because of the bisphenols, including BPA, unless labeled as "biobased" or "greenware."
The 6 Best Meal Prep Containers
Whether you're looking for basic glass containers, a lightweight plastic option that's BPA-free or something to tote your smoothies in, this list has you covered.
1. Best Glass Multipack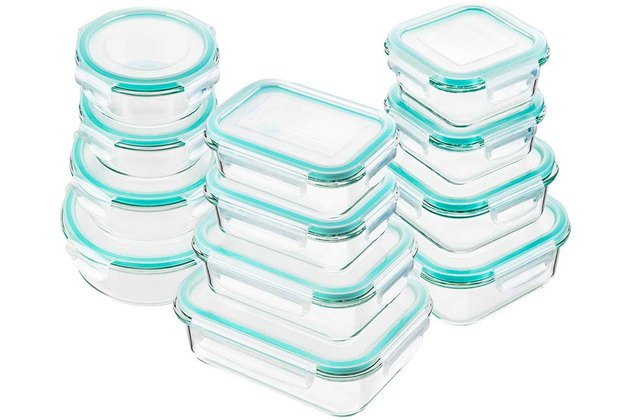 This 24-piece set offers round and rectangular glass containers in 12 different sizes, so you've got options. Plus, they're microwave-, oven- and freezer-safe. You can freeze glass containers but pay close attention to safe thawing practices.
2. Best Large Glass Containers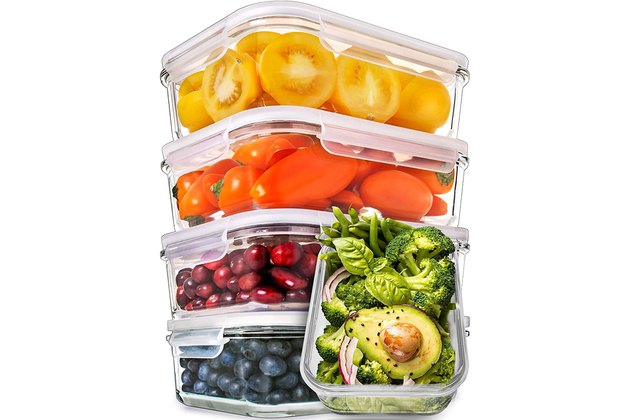 The set of five 30-ounce containers is ideal for storing large batches of just about anything. The locking, snap-on lids are spill-proof, and these containers boast a steam vent to help hot foods cool off faster.
3. Best Plastic Option
A seven-pack of these rectangular 28-ounce containers is perfect for prepping a week's worth of breakfasts, lunches or dinners. The lids are airtight and leak-resistant, and the plastic is BPA-free and microwave-safe.
4. Best Alternative to Plastic Bags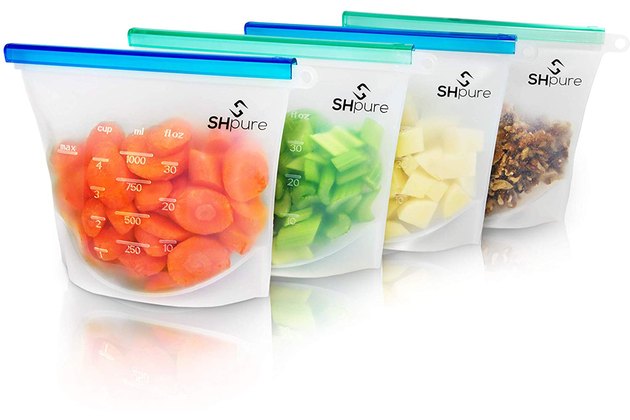 Zip-top bags have the benefit of laying flat and taking up minimal space in the fridge or freezer. But they're usually made of BPA-containing plastic and waste can be an issue. These large silicone bags are a cleaner, greener alternative that's heat- and cold-resistant and has an airtight zip-top.
5. Best Smoothie Containers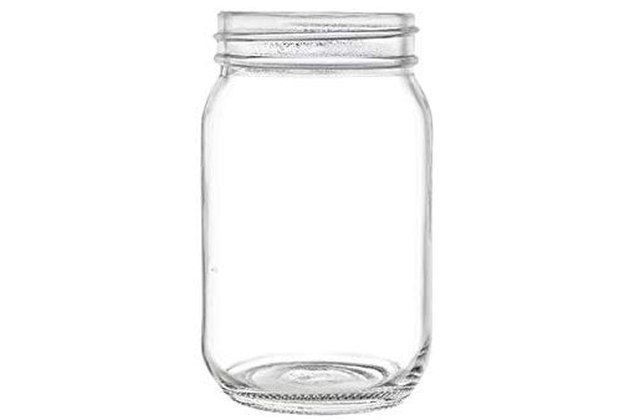 Simple glass Mason jars are great for storing single-serve smoothies that you can grab before heading out the door. At 16 ounces, the jars in this 12-pack are just the right size for a filling blended drink. Bonus: Unlike most canning jars, the lid is just a single piece, so you don't have to fiddle with a flat top and a ring.
6. Best Bento Box
Like the idea of packing lunches or dinners in individual compartments? These 36-ounce glass bento boxes are just the thing for you. The snap-on lids keep spillage at bay, and the tall dividers inside the containers keep foods separate (so the chicken won't get tossed in with your fruit!) — even if the container gets jostled around.
Storing Your Prepped Food
Good-quality containers with airtight lids will keep your prepped food fresher longer. But how long depends on what kind of food you're talking about. Heed Ayesta's general storage guidelines:
Veggies, beans or grains: Up to 5 days
Meat or poultry: Up to 3 days
Seafood: Up to 2 days
Smoothies: Up to 2 days
Salads: Up to 5 days when stored without the dressing.
Tip
"Pack salads with the wetter ingredients (like tomatoes or zucchini) at the bottom and drier ingredients on top," Ayesta recommends.