Nothing quite conjures up a summer day than a juicy slice of watermelon. While it may be a classic fruit during warm weather, you can find watermelon year-round at your grocery store — and even bottled as watermelon juice. And that's a great thing because that dribble-down-your-chin goodness comes with some big health benefits.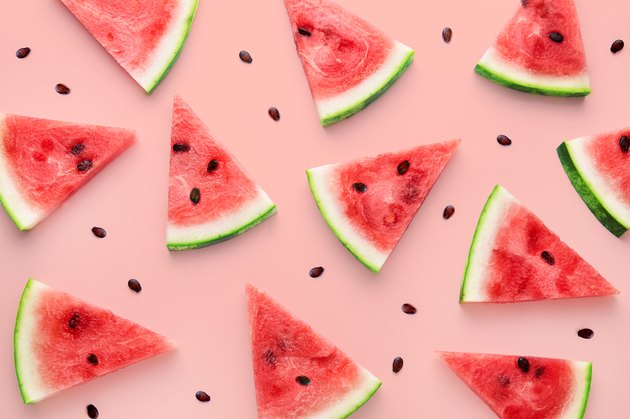 Why Is Watermelon So Good For You?
Recipes to Get More Watermelon in Your Diet
Watermelon is a more versatile food than you may think. "I recommend blending it into smoothies or homemade gazpacho, freezing wedges for a homemade popsicle, dusting slices with lime salt and chile or swapping it for tomato slices in a caprese," says Syn. If you're looking to get creative in the kitchen, try these four delicious recipes to get started:
Allergies, Interactions and Warnings
"Because fruits like watermelon are a good source of fiber, vitamins, minerals and antioxidants, it's recommended to all healthy individuals to consume," Syn says.
Alternatives to Watermelon
If you don't like watermelon, you might find that lycopene-rich tomatoes are similarly juicy and can easily substitute for watermelon in dishes like salads. But if it's a sweet fruit you're after, swap watermelon for any other type of melon, like cantaloupe or honeydew, or even strawberries and guava, which also contain heart-healthy lycopene.
And for the perfect sub, try papaya. (If you can't find it fresh, many grocers offer cubed papaya in the refrigerated section.) The sweetness of the fruit matches watermelon — and 2016 research in Agriculture and Agricultural Science Procedia shows that the tropical treat offers some lycopene, too.