From cheddar to gouda to goat, we're wild about any recipe that includes cheese. But all hope isn't lost if you don't do dairy: You could try any of those new-on-the-scene plant-based dairy substitutes, or you could opt for a tried-and-true option that sneaks in a respectable amount of nutrition. So much, in fact, that "nutrition" is in its name.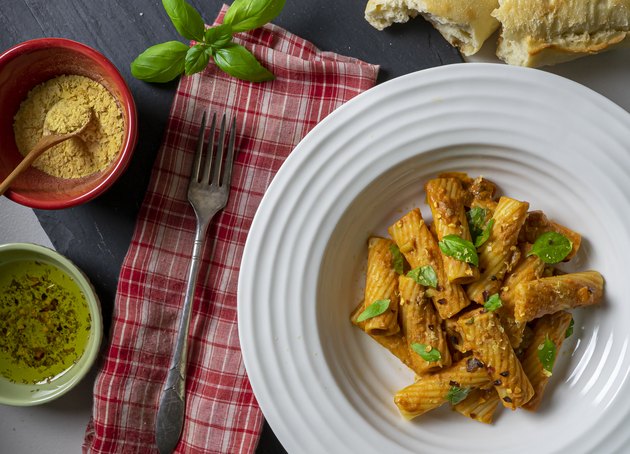 "Nutritional yeast (aka 'nooch') first became popular as a product used in vegan recipes. It adds a cheesy and nutty flavor to savory dishes," says Rachel Fine, RD and owner of the nutrition counseling firm, To The Pointe Nutrition.
What Is Nutritional Yeast Made Of?
Nooch is made of the same types of yeast as brewer's yeast and baker's yeast. However, the yeast cells in nutritional yeast aren't fermented and remain inactive. If you have a yeast allergy and are concerned about adding nooch to your diet, speak to your health care provider to see if it's right for you.
How Nutritional Yeast Can Benefit Your Body
Nooch is best known for being fortified with plenty of B vitamins, important nutrients many of us need more of.
"Water-soluble B vitamins have a very wide range of functions in the body," says Ashley Reaver, RD at Ashley Reaver Nutrition, LLC. They're essential for cell metabolism, help break down carbohydrates and fat as a means of energy production and work behind the scenes to maintain proper hormone levels, support the immune system and aid in proper brain health, both Fine and Melissa Mitri, RD and owner of Melissa Mitri Nutrition in Milford, Connecticut, tell us.
All eight of the B vitamins are important and team up to keep your brain and body performing at top capacity.
Each of the B vitamins are essential, meaning that we need to get them via our diets since they cannot be produced by the body. And at any given time, 1.5 to 15 percent of Americans are deficient in B12, per the National Institutes of Health. Now that's a good reason to sprinkle some nooch on, like, everything.
Thiamin (B1): 10.1 milligrams or 840 percent daily value (DV)
Riboflavin (B2): 10 milligrams or 772 percent DV
Niacin (B3): 58 milligrams or 363 percent DV
Pantothenic acid (B5): 0
Pyridoxine (B6): 0
Biotin (B7): 0
Folate (B9): 1,000 micrograms or 250 percent DV
Cobalamin (B12): 7.8 micrograms or 325 percent DV
All eight of the B vitamins are important and team up to keep your brain and body performing at top capacity. But since the other B vitamins are found in a variety of foods that Americans typically eat, the B12-rich qualities of nooch make it a wise pantry pick, Reaver says.
Vitamin B12, in particular, is important for vegans and vegetarians to get, since the nutrient is normally only found in animal foods (meat, fish, dairy, eggs) and supplements, according to Harvard T.H. Chan School of Public Health. Certain nooch products have been tested and proven to contain the full daily recommended daily allowance of 2.4 micrograms daily, reports The Vegetarian Research Group.
"Long-term deficiency in B12 can lead to irreversible brain damage," Reaver says, which may lead to other neurological conditions such as dementia or Parkinson's disease.
Tip
"The body typically has about a two-year store of B12, so people who have followed a plant-based diet for over two years should request a B12 test from a doctor to assess B12 level and determine the appropriate amount of supplementation, if necessary," Reaver says.
Nooch Is Also a Great Source of Protein
Beyond B, nutritional yeast has ample health benefits — including providing plenty of the muscle-building macronutrient.
Nutritional yeast is high in protein, packing 8 grams in just a tablespoon and a half, per the USDA. "It's considered a complete protein, which means it contains all nine essential amino acids needed for muscle structure."
How Do You Use Nutritional Yeast?
You can really sprinkle the flakes on anything you want to lend your meals and snacks a savory, cheesy flavor. But you can also make some delicious nutritional yeast recipes, like the ones below.
1. 'Cheese' and Chive Popcorn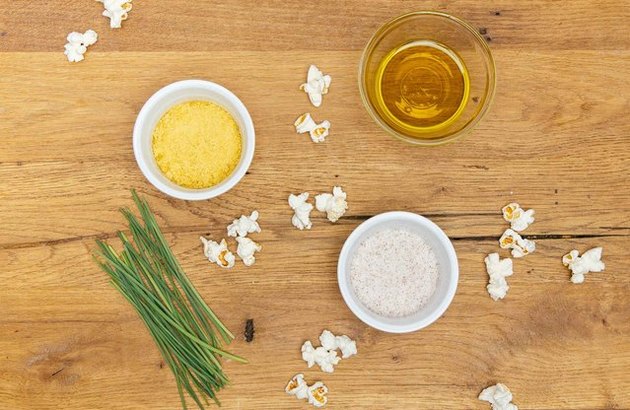 "Use it the same as you would any other cheese for garnish," Reaver suggests. So instead of melted butter and Parmesan, boost the nutrition of your next Netflix nosh by garnishing popcorn with fresh chives and a scoop of nutritional yeast.
2. Paleo-Vegan Cheesy Butternut Chili
Finishing this hearty pot of veggies with a couple spoonfuls of nooch lends a remarkably (faux) cheesy texture to each serving. Try it by the bowl or serve over a baked sweet potato or on a mock meat burger.
3. Plant-Protein Powered Butternut Mac and 'Cheese'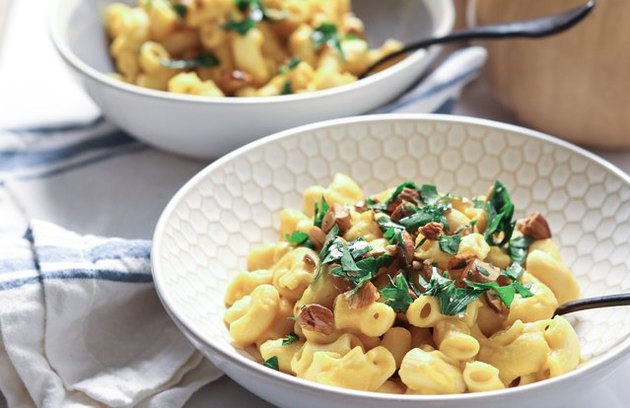 "I recommend adding nutritional yeast to savory sauces. Cheese sauces, in particular, are a great vehicle for the ingredient as it does not significantly alter taste and texture," Fine says. Here, nutritional yeast, anti-inflammatory turmeric and vitamin A-rich butternut squash team up for a creamy, vibrantly golden noodle topping.
4 Best Nutritional Yeast Brands You Can Have Delivered to Your Door
Convinced and craving a dose of "cheesy" mac or nooch-dusted popcorn? Stock up without stepping foot inside a health-food store or supermarket by ordering these fan-favorites.
1. Bob's Red Mill GF Large-Flake Nutritional Yeast
2. Bragg Premium Nutritional Yeast Seasoning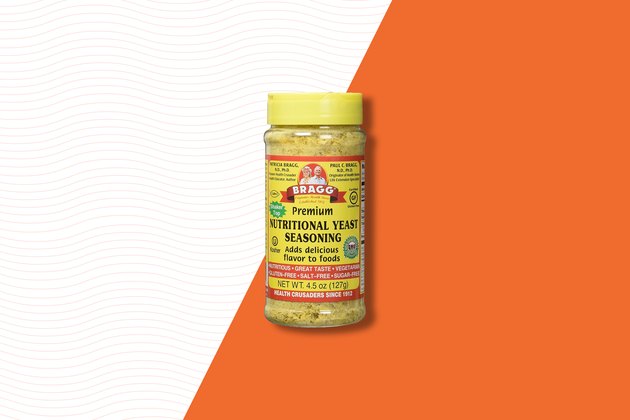 3. NOW Supplements Nutritional Yeast Flakes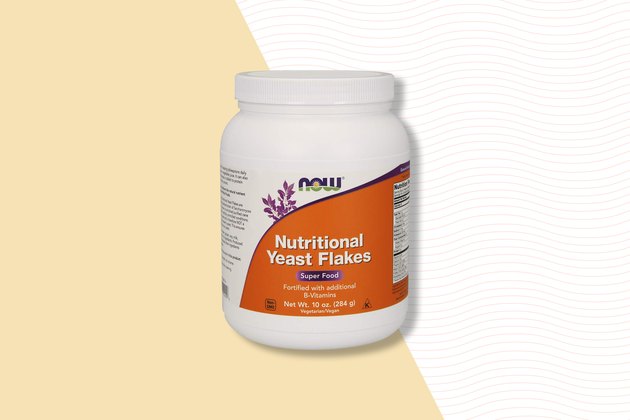 4. Anthony's Premium Nutritional Yeast Flakes