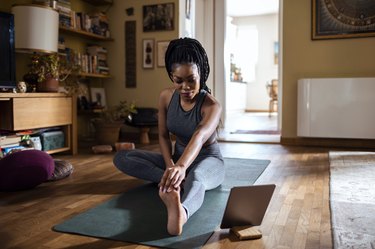 When you're striving to be the healthiest you possible, you've probably stocked your fridge full of colorful fruits and veggies, downloaded a go-to meditation app and nailed down a workout routine you swear by.
But what about vitamins and supplements? While diet and exercise are always important, adding supplements to the equation may help amplify what you're already doing.
But before you jet off to the nearest health store or start scrolling for hours researching every supplement, well, ever, know this: There's a one-stop shop created to make this process way easier. iHerb puts you directly in touch with high-quality, researched supplements in one online destination — so all you have to do is add to cart.
For a jumping off point, we've picked out six different products — from a probiotic to a daily multivitamin to an omega-3 fish oil — to consider adding to your healthy-living routine.
If your diet could use a little boost, you might want to consider a multivitamin to ensure you're getting all the nutrients you need. This Ultamins Women's Multivitamin contains 100 milligrams of CoQ10, a compound that plays a role in creating energy in your cells, according to the Oregon State Linus Pauling Institute's Micronutrient Information Center.
It's never a bad idea to look out for your immune system. But despite your efforts to eat right and clock eight hours of sleep, sometimes you need to call in backup.
California Gold Nutrition Immune Defense contains beta-glucan from baker's yeast, which may help support your overall immune health, according to an April 2014 report in Nutrition Journal. Plus, it's free of gluten and soy (if you're avoiding those ingredients).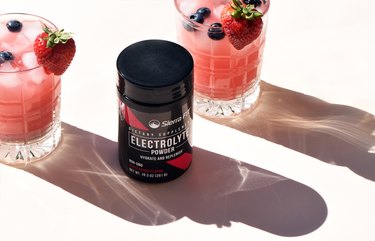 Even if you could do 1,000 burpees, there's always room for improvement. Punch up your workout with Sierra Fit BCAA and Electrolytes, which is formulated to help support muscle recovery and hydration with seven grams of BCAAs, a blend of essential amino acids (the building blocks of protein). Choose from fruit punch, mango, or watermelon for some delicious, sugar-free workout fuel.
Stock up on the highest quality version of vitamin C. Lake Avenue Nutrition Liposomal Vitamin C undergoes a rigorous testing process to make sure the liquid compounds are kept intact, making it a good choice for your immunity-support plan.
It's no secret that your gut health has broad effects on your overall health. Add on stress, a change of routine or even a new food to the mix and your gut can take a turn for the worse. Find some digestive balance with Feminine Support Probiotics, which contain 25 billion CFUs and a 10-strain blend specially formulated for vaginal, digestive and immune support.
Touted for supporting heart, cognitive and immune health, omega-3 fatty acids play a role in maintaining optimal wellness. These Norwegian Omega-3 Fish Oil Softgels — which use highly refined and concentrated fish oil processed in Norway — have a natural lemon flavor to avoid any of the fishy aftertaste.